X-H1 & XF16-55mmF2.8 R LM WR
My life is driven by a passion for photography. I have felt the urge to depict the beauty of the world since I was a child. This fascination turned into my job to which I am committed with all my heart.
To record the most amazing wonders of nature I travel to the remotest parts of the world no matter how hard it is. The spectacular photographs I can shoot are the most precious reward for my effort.
I do not like limiting myself to one photography theme. Travelling lets me develop such photography branches as: landscapes, portraits, reportage, street photography and sports photography.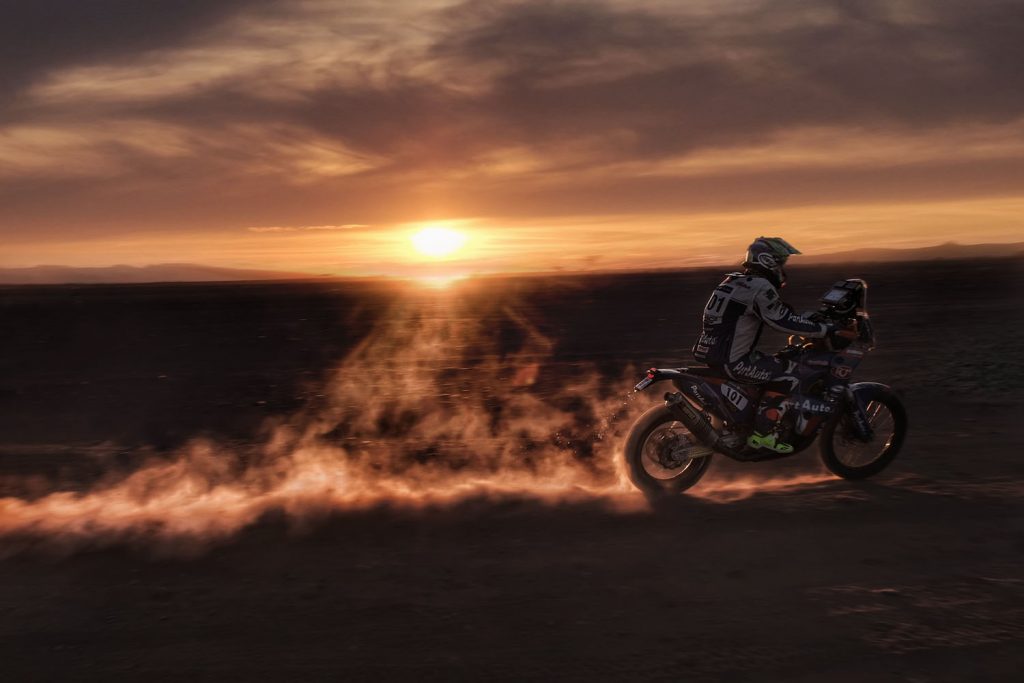 X-H1 & XF16-55mmF2.8 R LM WR
Shooting photographs of cross country rallies including the most famous Dakar is a thrilling and huge challenge. To meet its requirements, a photographer must be like a cheetah – fast, tough and vigilant. So must be my camera – one hundred percent reliable in a wide range of its qualities, in harsh weather conditions and in any unpredictable circumstances.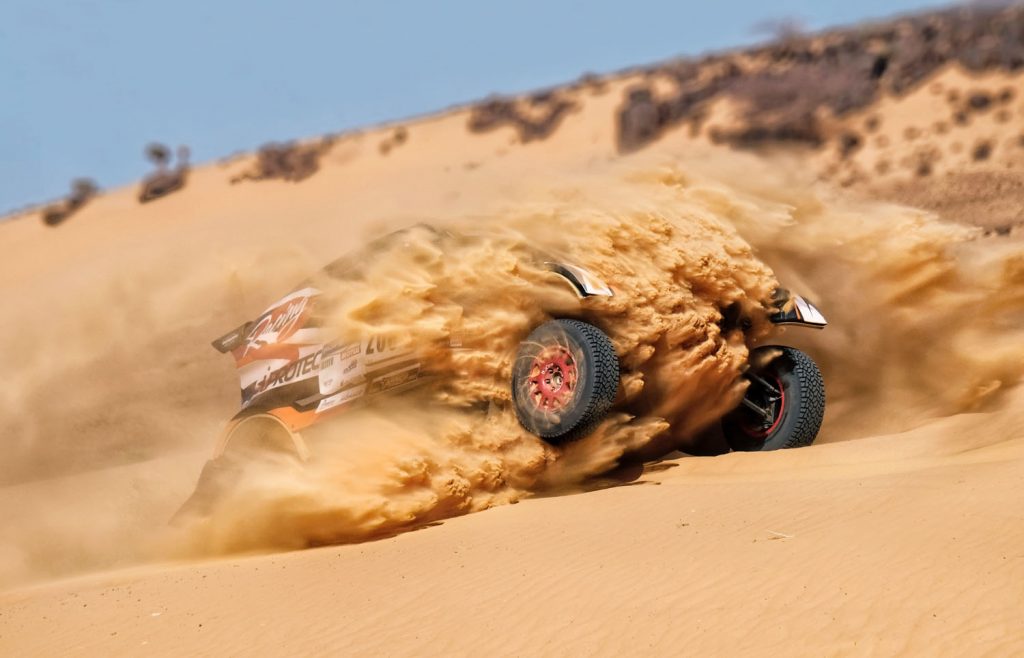 X-H1 & XF100-400mmF4.5-5.6 R LM OIS WR
To capture the shots of racing cars I travel long distances by car and on foot in tough conditions. My camera – FUJIFILM X-H1 – is always with me – on a desert in raising clouds of dust, on rough roads in the mountains, where stones are thrown out from under the speeding wheels of racing cars, during the day and in the night, when the temperature amplitude can reach 50 degrees Celsius and sometimes in heavy rain. To endure such extremes, my camera must be as solid as a rock and as light as a feather so that I can have it at hand and use it anytime and anywhere. There is no time to put it in and out of a camera protective bag. At a rally everyone is racing: drivers, journalists and photographers.
Rally cars often pop up from behind the dunes in the blink of an eye. Only the most effective auto focus tracking system measures up. To keep up with the incredible speed of racing cars I shoot in a continuous shooting mode. The memory buffer has to be really capacious to contain the largest number of shots in one series.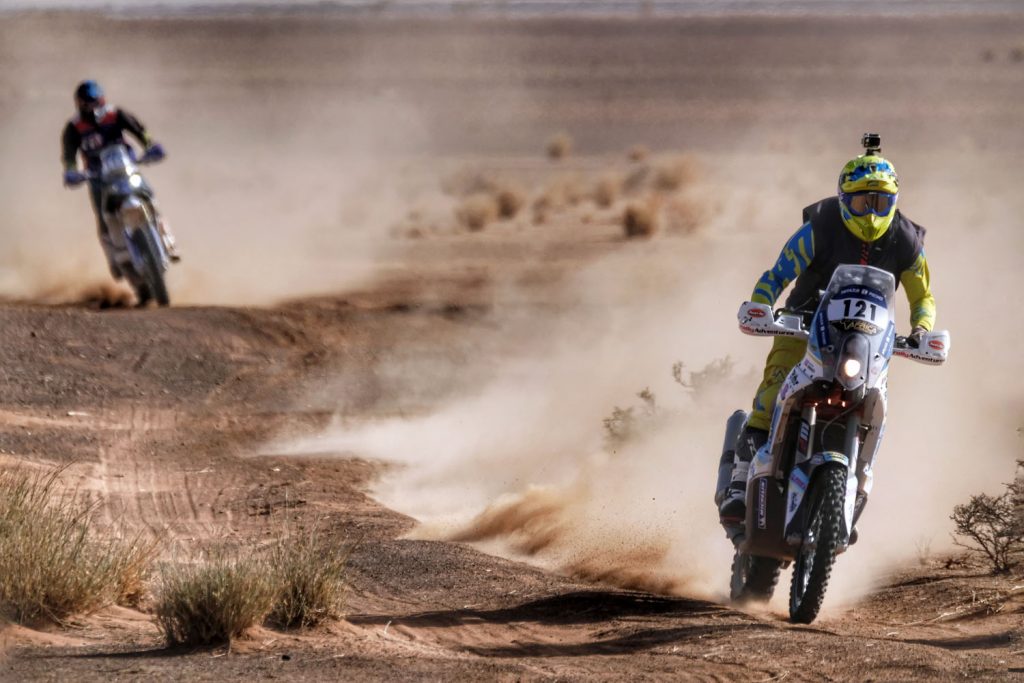 X-H1 & XF100-400mmF4.5-5.6 R LM OIS WR
The element which I appreciate especially in a new FUJIFILM X-H1 is the in-body image stabilization. It works in an extraordinarily effective way. Obviously I make use of it while filming but it is also irreplaceable when I take photos with extremely long lenses. The in-body image stabilization allows me to follow the cars very precisely as the image in my viewfinder is stable.
When the sun sets I start capturing night shots at service camps when the main source of light is a torch. Then I eagerly use super bright long focus lenses. What also helps me work effectively in the conditions with little light is high ISO. Thanks to the fact that X-Trans template generates high quality images with a rich tonal palette I enjoy shooting pictures against the light and when the contrast is sharp. A new film simulation ETERNA gave me a lot of fun and joy. What is more important it inspired me to look for new, creative ideas for vivid, dynamic rally photographs.
FUJIFILM X-H1 is definitely a camera characterized by the highest standards of technological parameters. It allows me to shoot capturing and spectacular photographs in all, even the most critical circumstances. I and FUJIFILM X-H1 – my camera always succeed.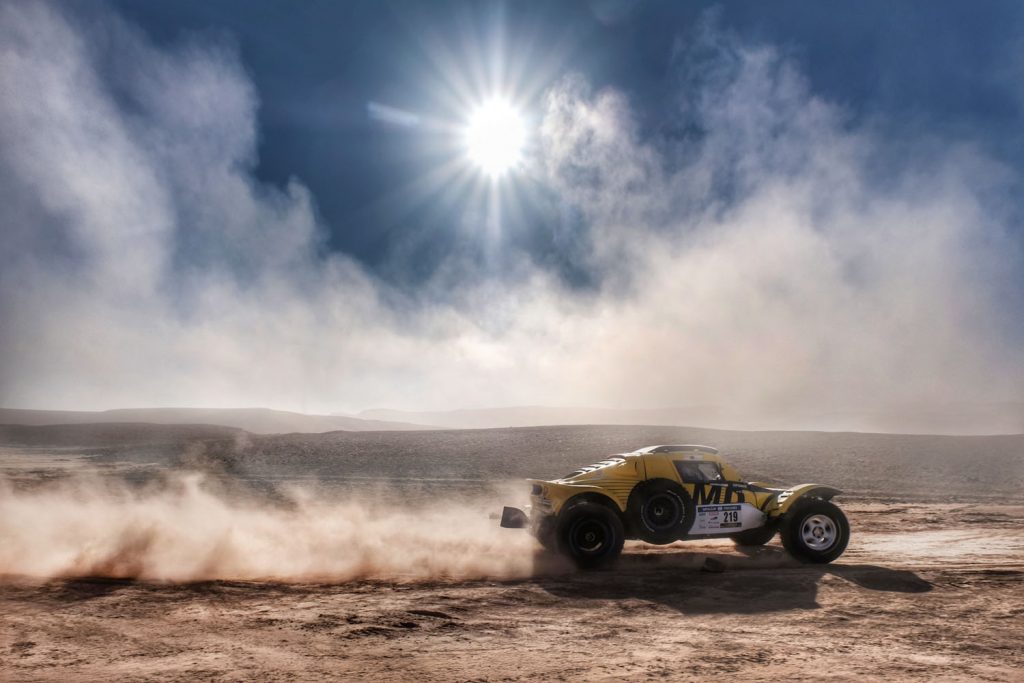 X-H1 & XF16-55mmF2.8 R LM WR