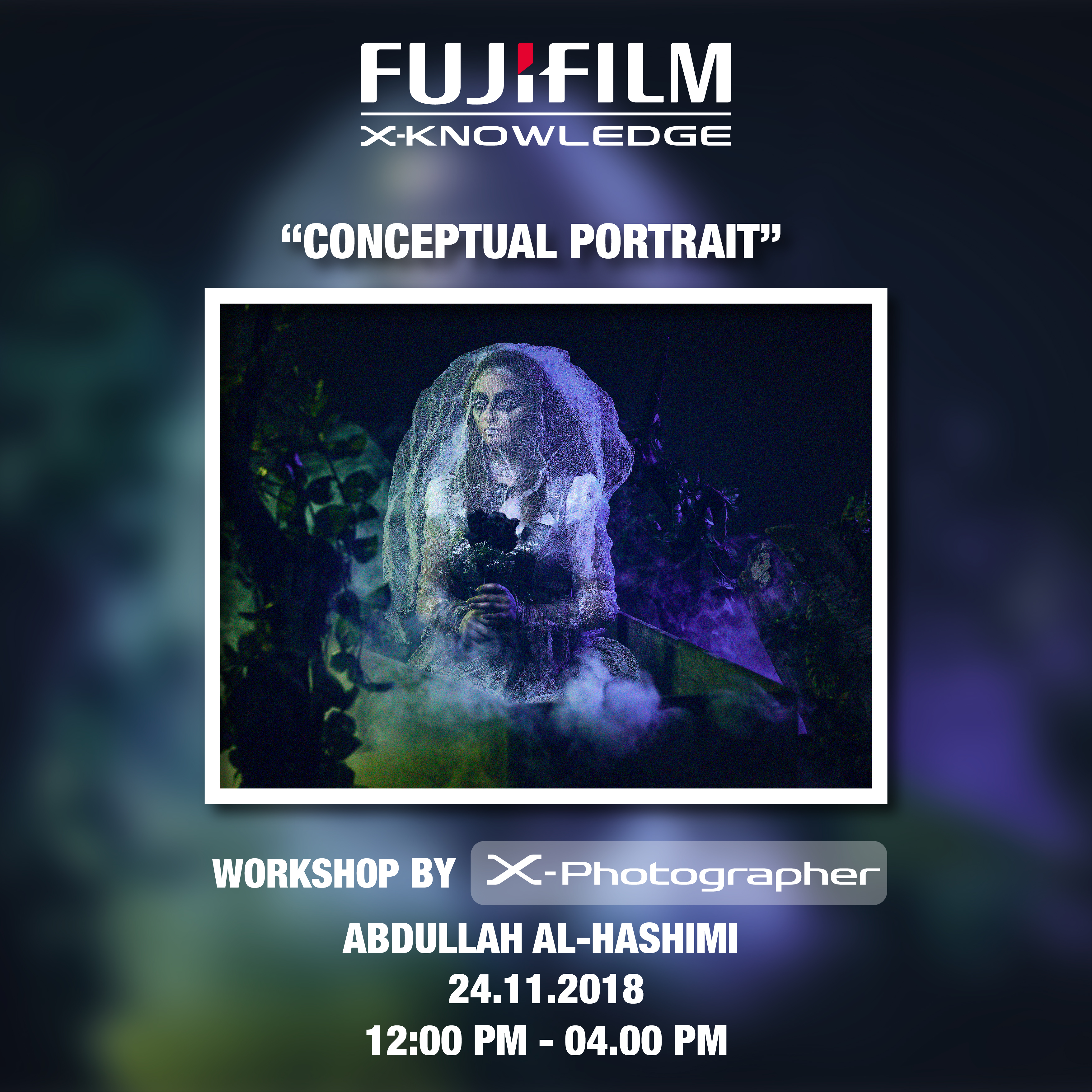 ABDULLA ALHASHMI – CONCEPTUAL PORTRAIT
Born in the UAE, Abdulla Alhashmi is an Emirati Fujifilm X Portrait Photographer who masters the controlling of lights and shadows. Alhashmi is currently freelancing photoshoots and conducting different workshops. He believes that photography is all about using the technical skills and tools in order to create and capture your vision.
Conceptual Portrait:
Date: Saturday, November 24, 2018
Time: 12:00 – 16:00
In this workshop on the Conceptual Portrait, which will be held on Friday, Abdullah will allow attendees to practical experience a conceptual portrait. Each attendee will have their own corner set up with the correct lighting and state of the art tools.