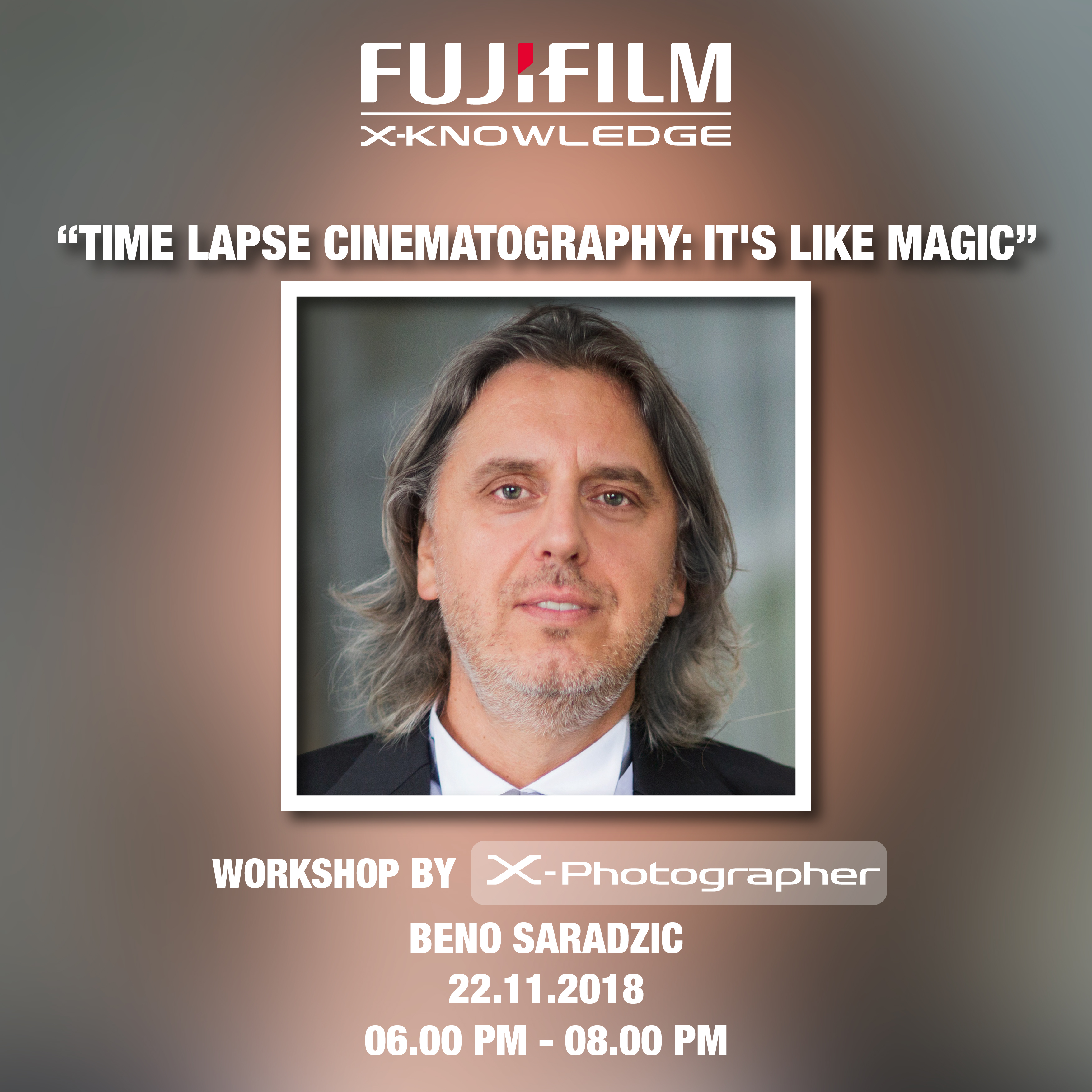 BENO SARADZIC – TIME LAPSE CINEMATOGRAPHY: IT'S LIKE MAGIC
Slovenian born Beno Saradzic is a multi-specialist visual artist, widely known for his cinematic time-lapse films and ethereal still photographs.
Beno is a winner of nearly 40 awards, most notable among them are the Emmy Nomination for Outstanding Cinematography for his work on the BBC's 'Wild Arabia' documentary series, and 1st Place in the Time-Lapse Category of Hamdan International Photography Award. His work was featured in numerous International publications, such as Popular Photography, Digital Foto (Denmark), Digital Photo Magazine (UK), Chip Foto-Video (Germany), GQ (Spain), Huffington Post (US), National Geographic (US & UAE).
Time Lapse Cinematography: It's Like Magic
Date: Thursday, November 22, 2018
Time: 18:00 – 20:00
In this workshop, Beno Saradzic will dig into the mysterious and largely misunderstood concepts of Time-Lapse Cinematography and Filmmaking; one of the most exciting new audiovisual communication tools to have emerged in recent years. In doing so, Beno will demystify the art, the science and the host of tools behind the craft, backed with a series of examples and his wealth of real-world production experience.
Beno's workshop will guide the attendee through a brief history of the time-lapse, the most beneficial setup for a time-lapse, understanding the practicalities behind the execution stage of a time-lapse, and the final processing stage.