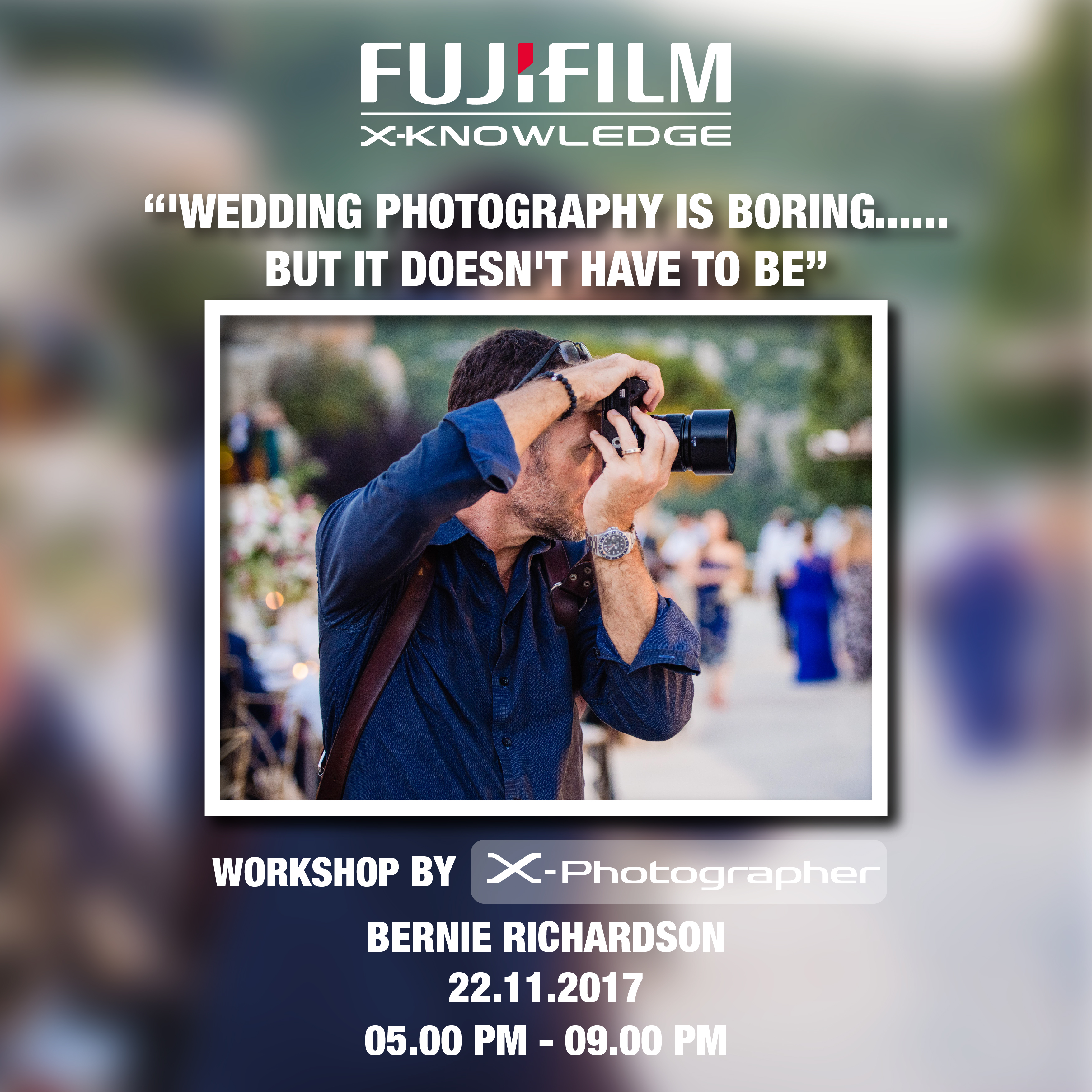 BERNIE RICHARDSON – WEDDING PHOTOGRAPHY IS BORING… BUT IT DOESN'T HAVE TO BE
Born in New Zealand, Bernie Richardson is currently based in Dubai and working as a wedding photographer.
Bernie has a background in aviation photography and has also formed a successful commercial photography company. Whilst he was specializing in aviation photography, Bernie also shot everything from oil rigs to family and fashion. The majority of this wide ranging images have since been seen on websites, magazines and newspapers worldwide.
In 2015 Bernie changed his photography focus to wedding photography and formed a new company with his wife and fellow photographer Bindi.
"I am completely in love with wedding photography. As documentary photographers, our style is to capture genuine emotion, beauty and drama as it unfolds. We feel the Fuji system is a perfect match – unobtrusive, fast, light and above all fun to use."
Wedding Photography Is Boring… But It Doesn't Have To Be
Date: Thursday, November 22, 2018
Time: 17:00 – 21:00
In this workshop, Bernie will be providing insight into wedding photography, focusing on what makes an image interesting and why it is necessary for the industry to change. After the theoretical section, Bernie will allow attendees the chance to shoot with the latest Fuji cameras and for them to learn all about shooting with on- camera and off-camera flash.