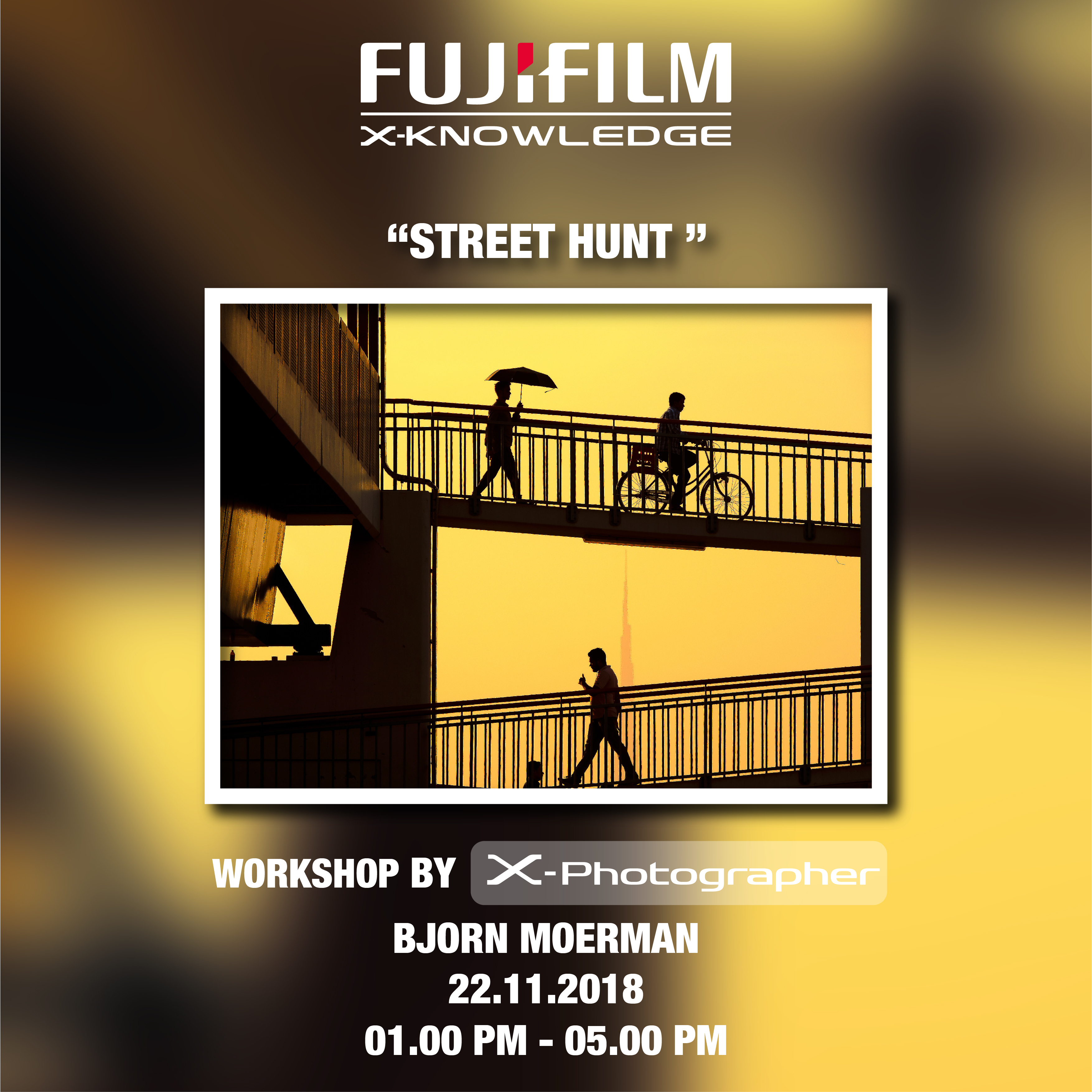 BJORN MOERMAN STREET – HUNT – AN INTRODUCTION TO STREET PHOTOGRAPHY FOLLOWED BY A PHOTOWALK
Born in Belgium, Bjorn Moerman is an Aviation, Travel and Street photographer, based in Dubai since 2002. His job as an airline captain together with his personal passion for travel has brought him to more than 85 countries around the globe. Documenting human life around the world, he is always trying to catch those fleeting moments. In 2014, he became an official Fujifilm X-Photographer.
Street Hunt – An Introduction To Street Photography Followed By A Photowalk
Date: Thursday, November 22, 2018
Time: 13:00 – 17:00
In his workshop, Bjorn will guide attendees through the why, where and how of Street Photography. Bjorn will share insight into some of his preferred camera settings and techniques he uses in order to capture his acclaimed great candid moments.
After the 90 minute workshop, Bjorn will take attendees to a location in Sharjah, where the tips and techniques learnt will be brought into practice. Fujifilm Middle East will be rewarding the best image shot during the photo walk!
Note: Transport will be provided to the location, and Fujifilm X-series cameras can be loaned if needed.