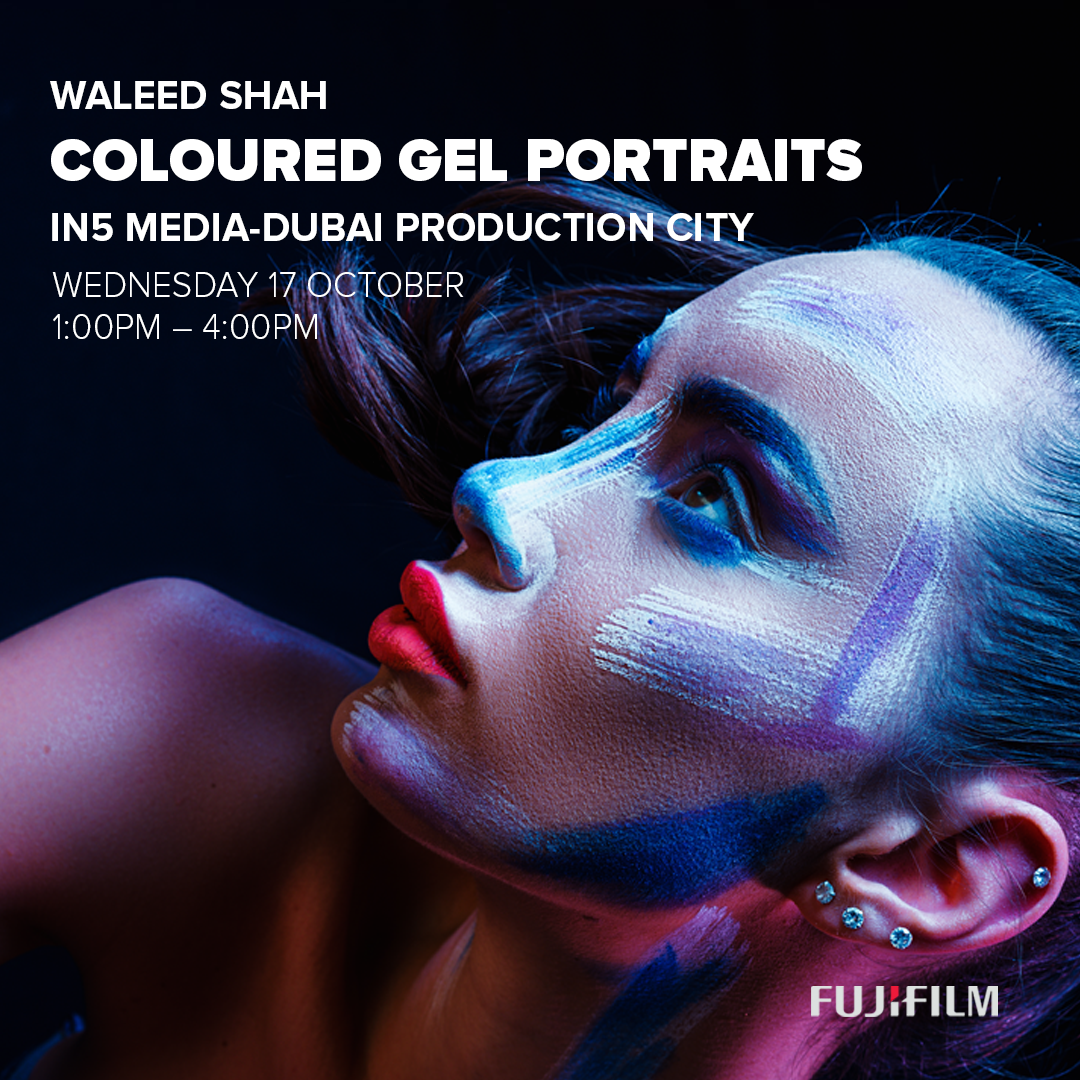 Coloured Gel Portraits workshop!
Join Fujifilm X-Photographer Waleed Shah for a Coloured Gel Portraits workshop!
The workshop will include various practical tasks and useful tips to make you feel confident working with studio lights:
Colour Theory
Creative Lighting
DIY techniques
Troubleshooting.
Waleed's love for photography led to him working with the finest establishments in the entertainment industry, talented local artists, and international legends passing through the UAE, and some of the coolest fashion brands out here. During the workshop, Waleed will give you tips and tricks and take you through theoretical and practical tasks that cover topics such as colour theory, creative lighting, DIY techniques, and troubleshooting. You'll be confident to work with studio lights at the end of it, plus have the chance to win an instax Mini 8!
Date: Wednesday 17th October 2018
Time: 6pm-9pm
Location: in5 Media, Dubai Production City
This event is free to attend, but registration is required