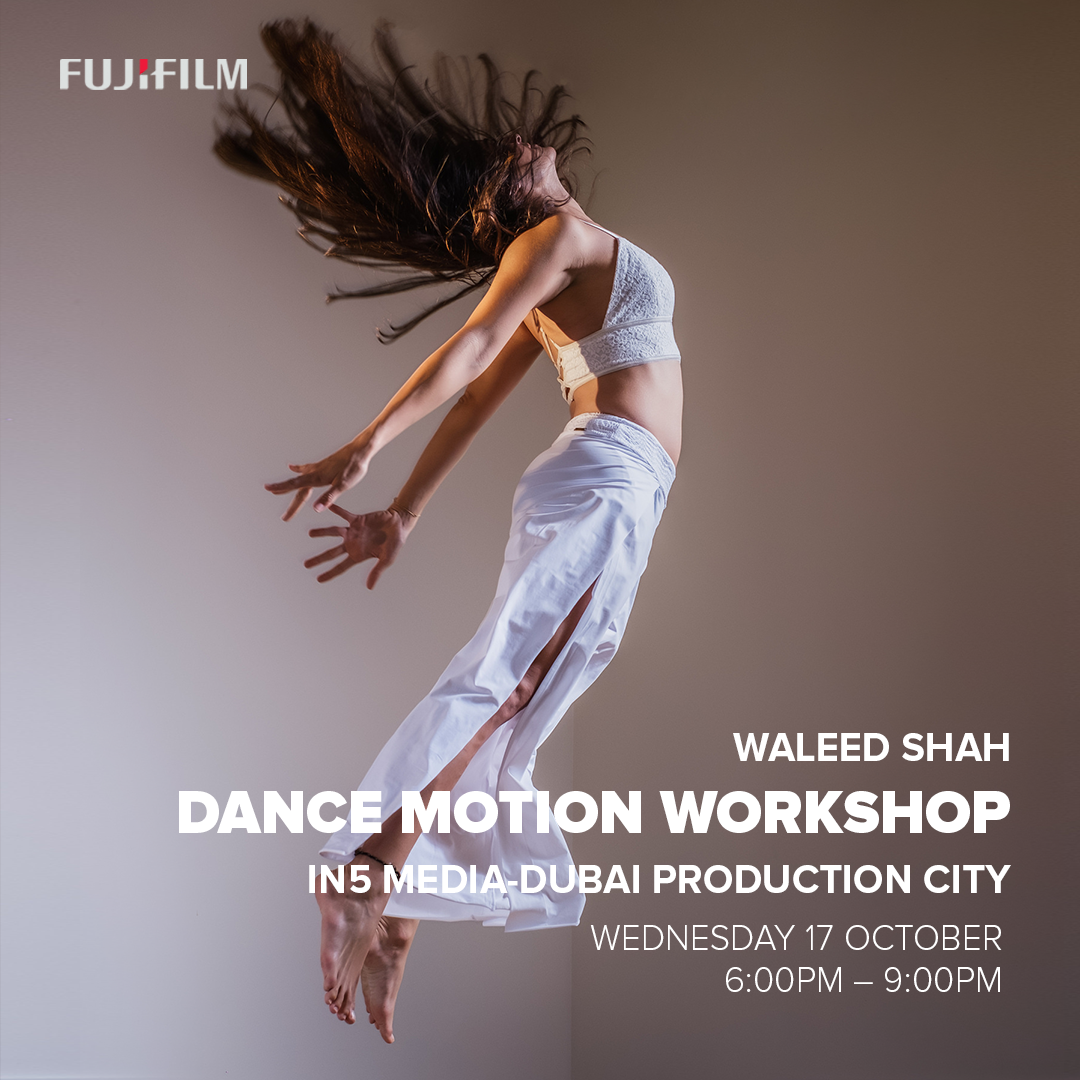 Dance Motion workshop
Join Fujifilm X-Photographer Waleed Shah for a Dance Motion workshop!
The workshop will include various practical tasks and useful tips, including:
Focus points
Focus modes
Lighting techniques to accentuate motion
By the end of the workshop, you will have learnt all there is know about shooting dancers in motion! We will also be hosting a competition during the workshop where you can win an instax Mini 8.
Date: Wednesday 17th October 2018
Time: 6:00 pm – 8:00 pm
Location: in5 Media, Dubai Production City