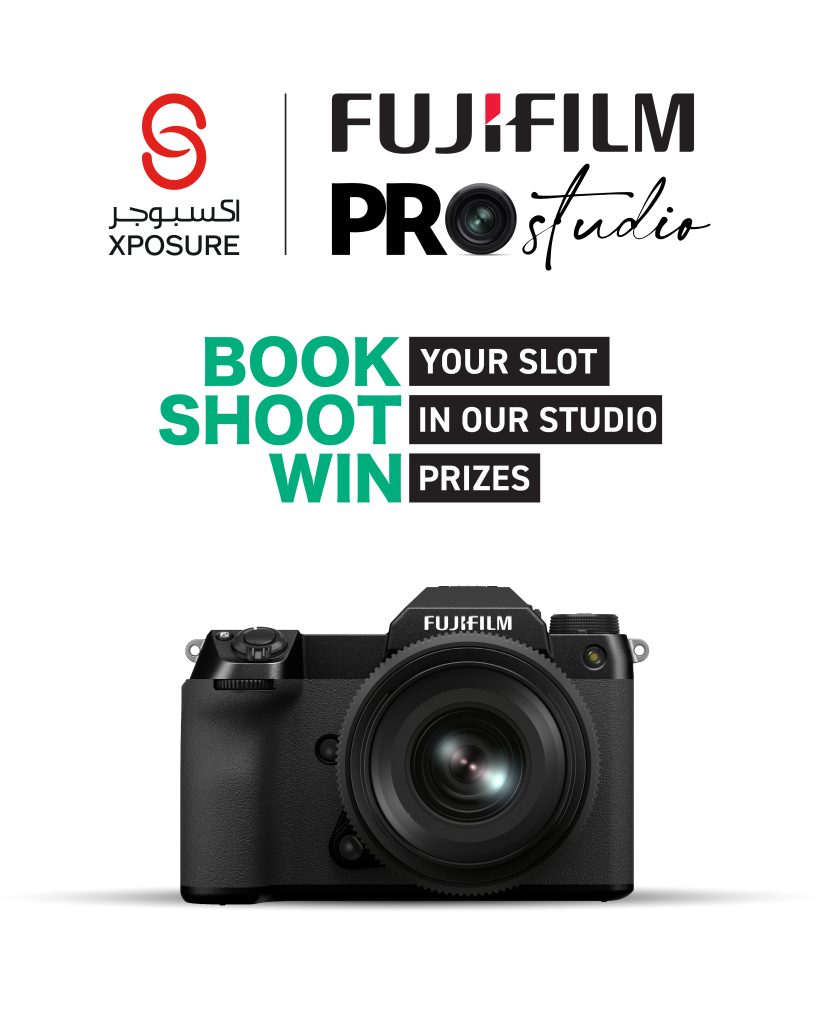 Book your free 20 min time slot at the Fujifilm Pro Studio to experience the imaging power of Fujifilm GFX.
Bring your own memory card, some friends to model (if you want… we will also have one model in studio), and use our set and our lights to capture the most creative image you can. If you're new to Fujifilm cameras, we will have an X-Photographer in the studio each day to guide you technically and answer your questions about the camera system.
The best image from your session will be entered into a prize draw to win valuable Grand Stores vouchers that you can redeem on purchases of Fujifilm cameras and lenses.
The Fujifilm Pro Studio is open during Xposure opening hours from Thursday 9th Feb to Wednesday 15th Feb. Please also complete visitor registration for Xposure here.
Fujifilm Pro Studio hours:
Thursday 9th Feb – 12:30 to 22:00
Friday 10th Feb – 14:00 to 22:00
Saturday 11th Feb – 10:00 to 22:00
Sunday 12th Feb – 10:00 to 22:00
Monday 13th Feb – 10:00 to 22:00
Tuesday 14th Feb – 10:00 to 22:00
Wednesday 15th Feb – 10:00 to 22:00
One of our Fujifilm ambassadors will be on site in the studio each day to provide instruction and share with you their own experience with Fujifilm cameras.
Equipment Available on Set:
Fujifilm GFX100
Fujifilm GFX50SII
Fujifilm GF23mmF4 R LM WR
Fujifilm GF30mmF3.5 R WR
Fujifilm GF20-35mmF4 R WR
Fujifilm GF32-64mmF4 R LM WR
Fujifilm GF35-70mmF4.5-5.6 WR
Fujifilm GF45mmF2.8 R WR
Fujifilm GF63mmF2.8 R WR
Fujifilm GF80mmF1.7 R WR
Fujifilm GF120mmF4 R LM OIS WR Macro
Fujifilm GF100-200mmF5.6 R LM OIS WR
Computer:
iMac for tethering with Capture One

Lighting:
ProFoto D2 2-Light Kit with Accessories
Aputure 3 -Light Kit with Accessories (1x 600d, 2x 300d)
3x Zhiyun FIVERAY F100 RGB lights

Join us for these in-depth talks, taking place on "Stage X" in Hall 2 at the Sharjah Expo Center.
Friday 10th Feb 15:20 – 16:00 – Art and Business of Commercial Food Photography with X-Photographer Aref Al-Ammari (Qatar)
Saturday 11th Feb 14:40 – 15:20 – Capture Beyond with Anthony Lamb (UAE)
Saturday 11th Feb 16:00 – 16:40 – Ready for Production with Richard Lackey
Sunday 12th Feb 15:20 – 16:00 – Panel Discussion: Web3, NFT and AI in Photography with X-Photographers Elia Locardi (USA), Waleed Shah (UAE) and Beno Saradzic (UAE)
Sunday 12th Feb 16:00 – 16:40 – Capturing the Night Sky with X-Photographer Aws Zuhair (Iraq)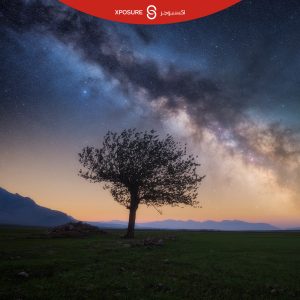 Learn how to capture the spectacular beauty of the stars and night sky from Fujifilm X-Photographer Aws Zuhair.
Read More »