Join us for a panel discussion with three expert X-Photographers, Elia Locardi, Waleed Shah, and Beno Saradzic, digging into the good, the bad, the threat, and promise of new technological trends in photography. We will discuss what Web3 and NFT photography means for photographers and creative artists, how it has opened a new market to sell and collect art digitally. How can creators and collectors benefit from these new markets, platforms, and how is it lifting up artists that have been locked out of traditional marketplaces.
We will not shy away from the difficult questions, of safety and security of digital assets on the blockchain, and the risks posed by bad actors. Ultimately, is this all just a fad, or are these technologies here to stay?
AI, or more accurately, deep learning models that can generate photo-real images from text prompts, and their written-word counterparts are making headlines around the world. The most prevalent stories are often dire warnings of massive disruption in creative industries. But what if these technologies are just another set of tools?
We have all seen, and probably used image editing tools enhanced by machine learning for some time. Tools such as content-aware fill, and image segmentation, being able to easily separate and mask foreground from background. Color correction is one of the latest areas to benefit from intelligent, contextually aware automation.
It is still very early days, and these technologies will only become even more capable. Where are these technologies headed?
We will certainly not find all the answers, but these are the questions we hope to shed some light on in this exciting panel discussion.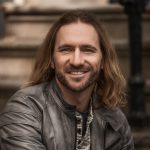 Born in the Florida Keys, Elia Locardi is an internationally acclaimed professional travel photographer, writer, experienced public speaker and highly skilled educator who spends his life shooting some of the most beautiful locations in the world. Featured by Professional Photographer Magazine, CNet, Wacom, SmugMug Films, Adobe, Fujifilm and Fstoppers, Elia began working full-time in the photography industry in 2009, and since then he has visited more than 65 countries, flown nearly 2 million miles, and collaborated with major companies, brands, countries, NGOs, and tourism agencies on nearly every continent.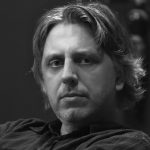 Beno Saradzic is a Slovenian born, UAE based artist. Beno is an official Fujifilm X-Photographer and a former Canon Europe Ambassador.
In professional circles, Beno is known as a time-lapse filmmaker, photographer and conceptual CG artist. His creative process is taking place equally in the field and in the studio, offering to the public very distinctive realizations ranging from fine-art photography, short films, 3D CGI and time-lapse films.
Beno's work and contributions are regularly featured in the media, in international and local publications. Beno is a frequent speaker and an avid photography educator.
Beno has won over 40 awards for his achievements in photography and cinematography. Most notable among them is the Emmy Nomination in 2014 for Outstanding Cinematography, a 'Gold World Medal' for Best Cinematography at the New York Film Festival and the 'Silver Dolphin' at the 2014 Cannes Corporate Media & TV Awards.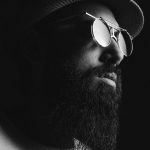 I live in the United Arab Emirates, born and raised here actually. The first thing everyone asks is usually where I'm from and I never answer that on our first date. I might tell you over a cup of coffee later though.
I'm a Chemical Engineer by education, started my career working in the oil industry, and slowly discovered my love for photography. I've had the opportunity to work with the finest establishments in the industry, talented local artists and international legends passing through the UAE, and some of the coolest brands out there. I hate to name drop in conversation so there's a client list on my home page.
My journey was recognized by Fujifilm Middle East and I am honored to call myself an Official Fujifilm X-Photographer.
Join us for these in-depth talks, taking place on "Stage X" in Hall 2 at the Sharjah Expo Center.
Friday 10th Feb 15:20 – 16:00 – Art and Business of Commercial Food Photography with X-Photographer Aref Al-Ammari (Qatar)
Saturday 11th Feb 14:40 – 15:20 – Capture Beyond with Anthony Lamb (UAE)
Saturday 11th Feb 16:00 – 16:40 – Ready for Production with Richard Lackey
Sunday 12th Feb 15:20 – 16:00 – Panel Discussion: Web3, NFT and AI in Photography with X-Photographers Elia Locardi (USA), Waleed Shah (UAE) and Beno Saradzic (UAE)
Sunday 12th Feb 16:00 – 16:40 – Capturing the Night Sky with X-Photographer Aws Zuhair (Iraq)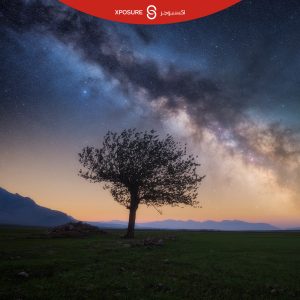 Learn how to capture the spectacular beauty of the stars and night sky from Fujifilm X-Photographer Aws Zuhair.
Read More »