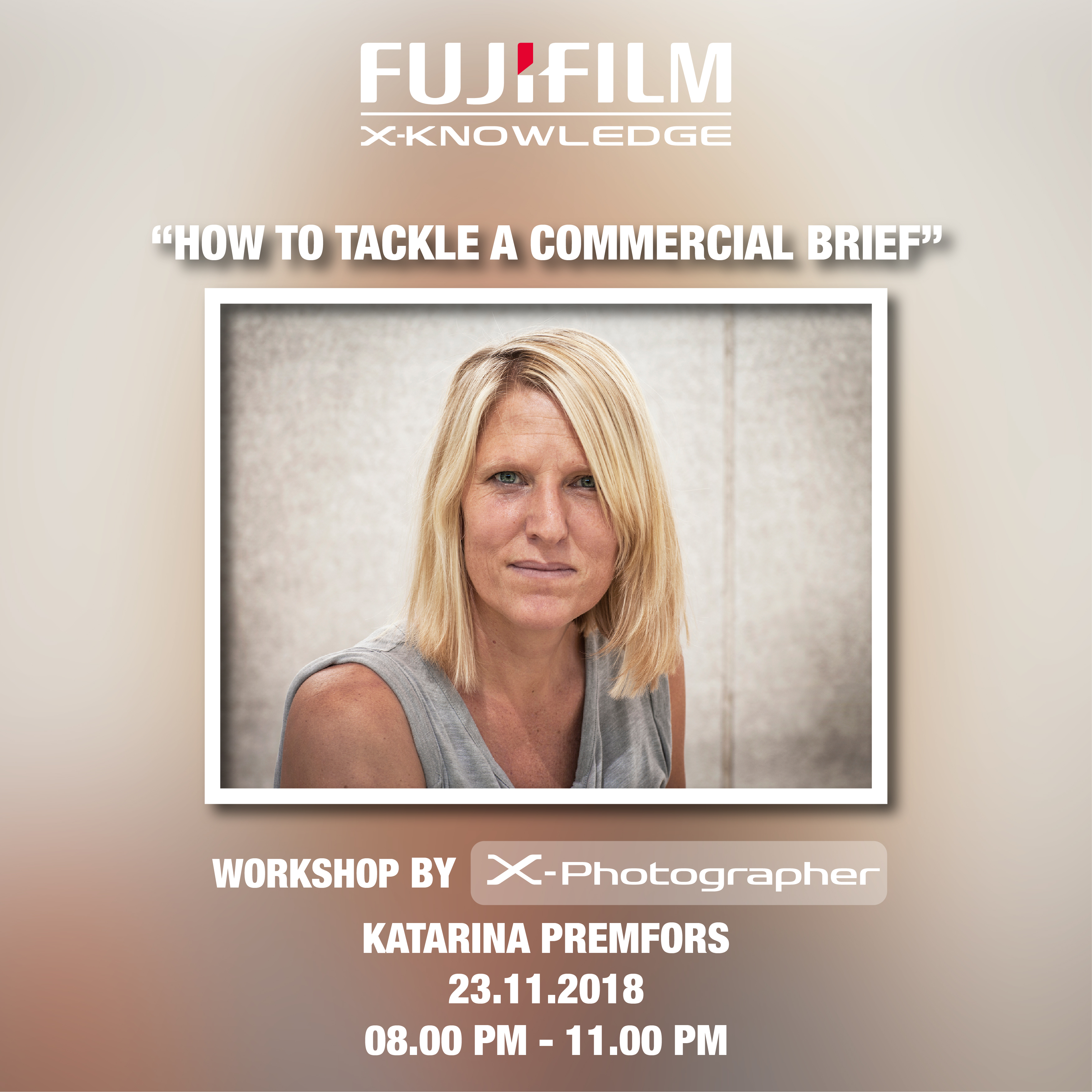 KATARINA PREMFORS – HOW TO TACKLE A COMMERCIAL JOB
Born in Sweden, Katarina Premfors was raised between Pakistan, Turkey and North America. In 1992 she launched her commercial career in the Middle-East and is now a Dubai based freelance photographer. Her diplomacy and deep insights into the contrasting cultures from her upbringing are clearly and cleverly bought to bear in her work.
Premfors is a founding member of Photographers for Hope, a global photographer's collective that first gathered in Brazil in 2010 which intends to produce impactful photo-documentary campaigns in impoverished communities worldwide.
Premfors works across a multitude of editorial and commercial genres and has delivered multi-national campaigns for a broad spectrum of world-leading private and public sector enterprises. Her clients include global advertising and branding agencies, major corporations and the governments of the United Arab Emirates, Oman, Jordan, Yemen and Afghanistan.
Her work is regularly published in The New York Times, Fast Company, The Guardian, Forbes, Wall Street Journal, Greenpeace, and Red Cross, among others.
How To Tackle A Commercial Job
Date: Friday, November 23, 2018
Time: 20:00 – 23:00
In this workshop, Katarina will describe the creative concepts and processes that make up a shoot, starting from the bid for the job to the actual delivery of the final product. Katerina will detail how to ask the right questions to ensure all parties have a mutual understanding and expectation.
The workshop will be flexibly structured as to allow attendees to ask as many questions as they want in relation to the discussion topics: pre-production, post-production, working with an art director, suitable teams for each job, and working with an image re-toucher.