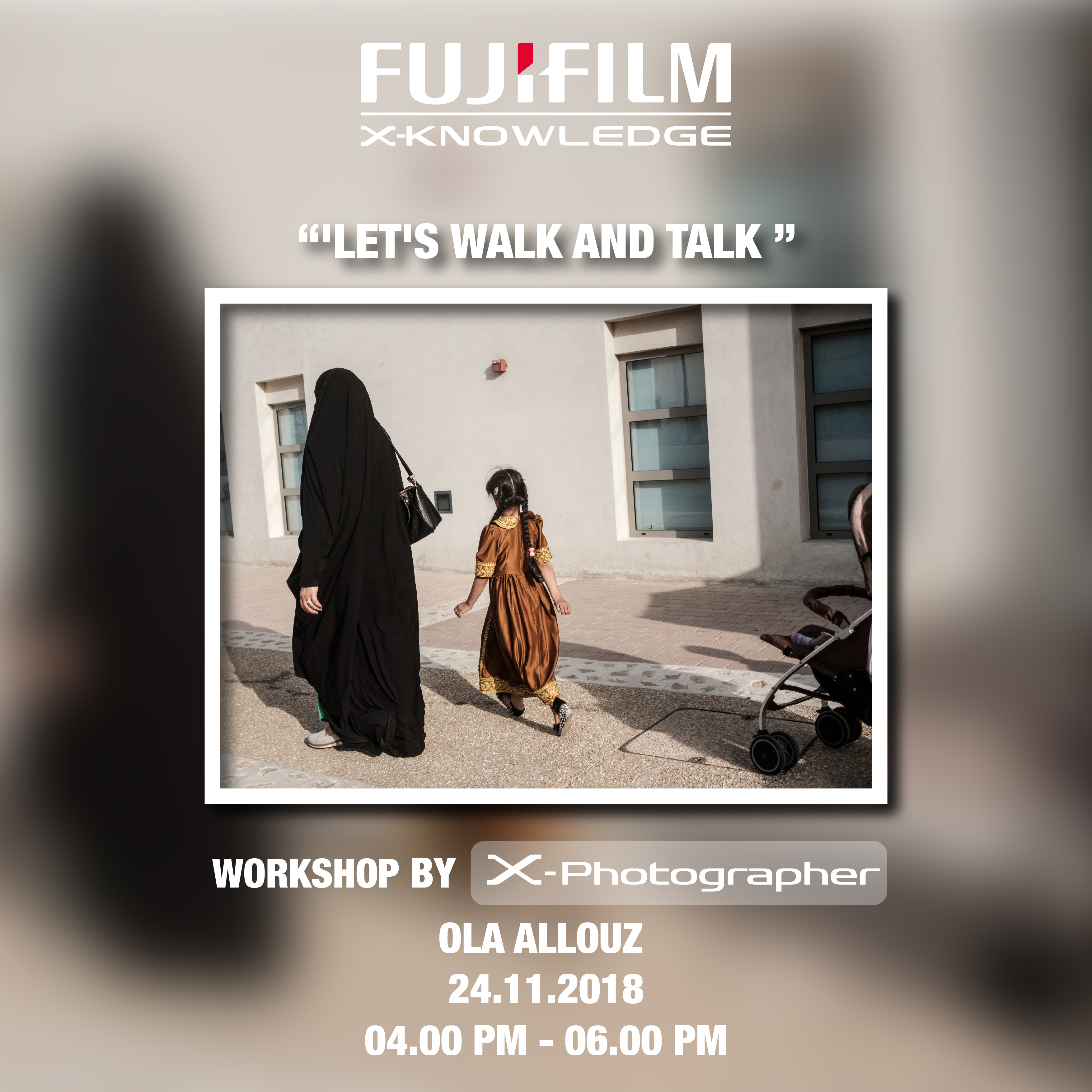 OLA ALLOUZ – LET'S WALK AND TALK PHOTOWALK
Born in Dubai, Ola Allouz is an Emirati Artist and a Fujifilm X-Photographer. She has founded the @foto.uae Instagram feed, which focuses on building a strong community of like-minded artists by organizing periodic photo-walks and meet-ups at different locations in the UAE.
Her background includes studying Accounting at university in the UAE, followed by studying Photography in the Emirates Fine Arts Society where she developed a love for storytelling through her camera.
In pursuing her photography passion, Ola found herself immensely drawn to street and fashion photography. Her photos have since won various international awards and photography distinctions worldwide.
Let's Walk and Talk Photowalk
Date: Saturday, November 24, 2018
Time: 15:00 – 18:00