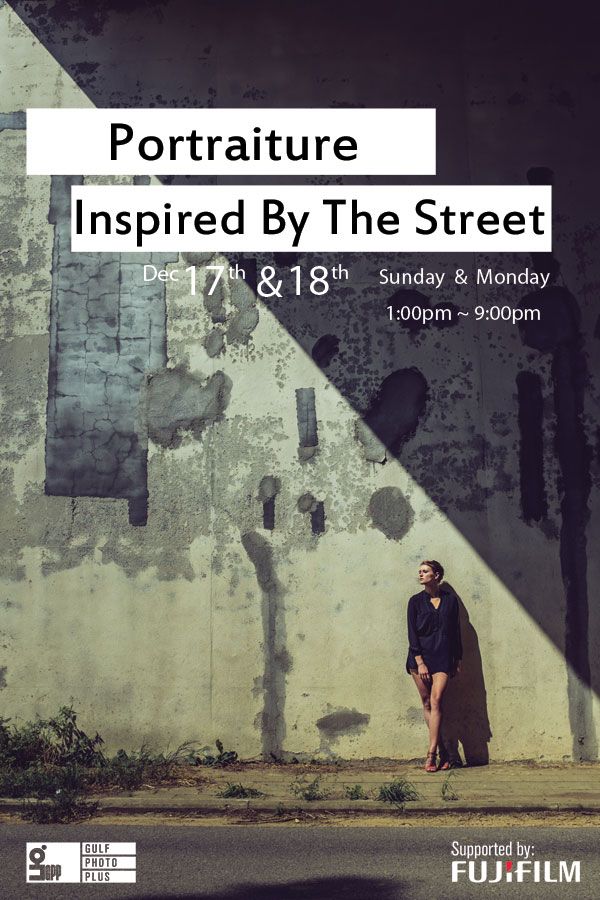 Portraiture | Inspired By The Street
Portraiture | Inspired By The Street
Instructor: Bert Stephani
Capture, incorporate and recreate the surprising beauty of shooting portraits on the street.
WHAT'S COVERED
The first day starts in the classroom for a short session on how street photography can transform your work. We will discuss how we can combine street photography techniques with portraiture to master different approaches while shooting on the go. We will then hit the streets to put the theory into practice, with the mission to make creative portraits on the streets.
On day two we will take it up another level, you will use the streets as your setting and your muse to create your own original work. We will start by planning a commercial campaign together, working in small groups to create a range of creative images. In the afternoon we will work with fashion on the streets. At the end of the day we will return to the classroom to look at the results and discuss our findings.
This two-day workshop is an intensive rollercoaster, connecting street photography with different genres of portrait and fashion photography. Bert is a very hands-on instructor who will demonstrate his own techniques and constantly coach you to deliver better results. You will learn how to find interesting light, make balanced compositions, direct any subject, work with movement and how to use the unexpected to your advantage. This workshop is for anyone who wishes to broaden their vision, learn to think outside of the box and create imagery based on the raw beauty of life.
During this workshop you will have the opportunity to loan a Fujifilm X-Series camera – generously provided by Fujifilm Middle East. Please let us know via email to info@gulfphotoplus.com if you wish to take up this offer & we will provide further information to you.
WHAT'S INCLUDED
2 days of instruction (both theory and practical)
WHO SHOULD ATTEND
You should have a thorough understanding of ISO, aperture, shutter speed, and how all of these relate to each other to achieve a correct exposure. If you are not familiar with these terms or currently shoot in Auto or P mode, we recommend enrolling for our Photography Level 1 workshop.
WHAT TO BRING
Mirrorless or DSLR camera with fully-charged batteries (point-and-shoot cameras and smartphones are not suitable)
A lens between 24-50mm (full frame equivalent) is best suited for street photography. Feel free to bring a couple of extra lenses if you like.
Empty memory card for your camera
Notebook & pen
Note: We are trying to shoot unnoticed and will be walking a lot so pack light.