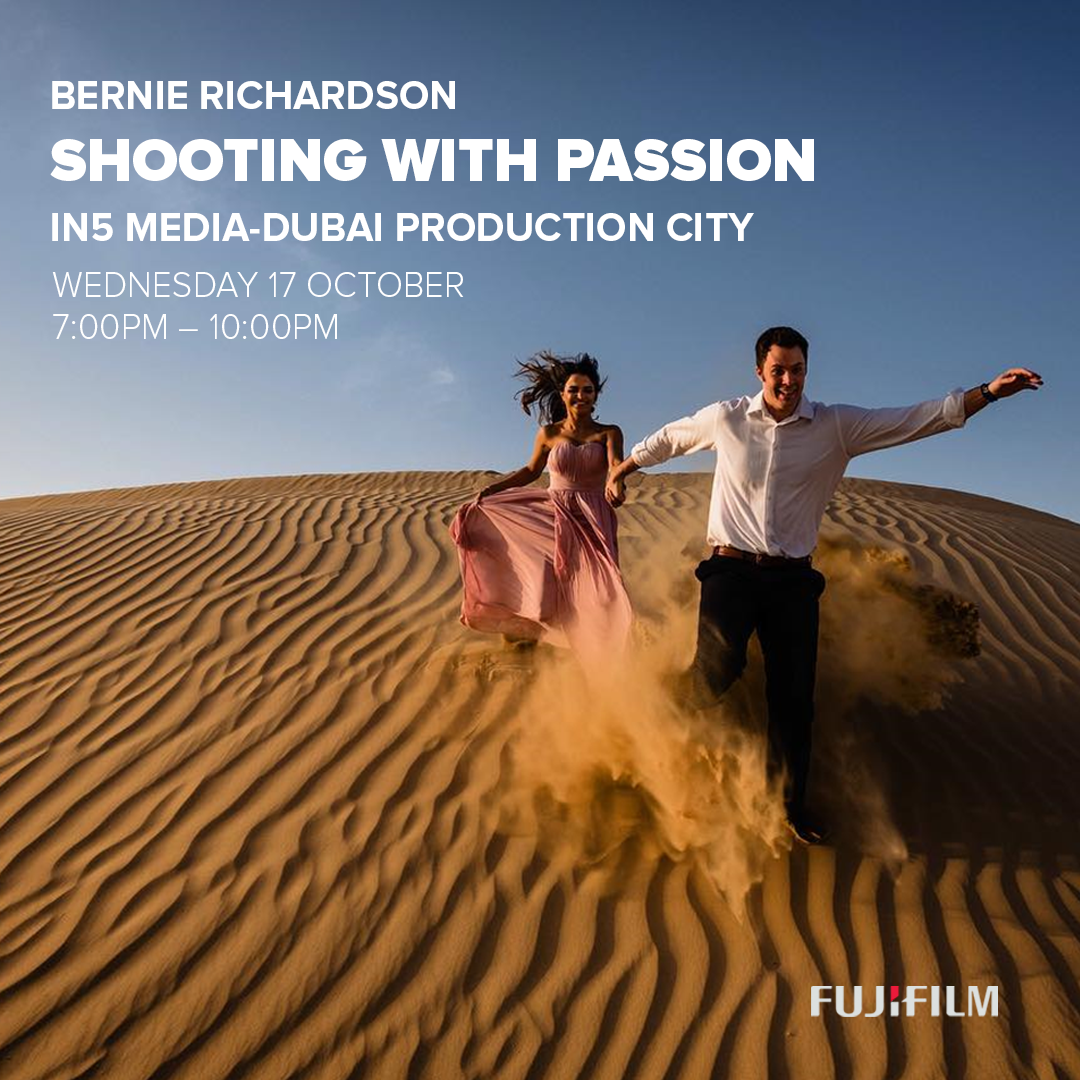 Shooting With Passion workshop
Join Fujifilm X-Photographer Bernie Richardson for a fascinating Shooting With Passion workshop!
With a deep appreciation and love for wedding photography, Bernie formed a new company in 2015 with his wife and fellow photographer, Bindi and ever since, they've been able to capture the genuine emotion, beauty, and drama of weddings. At the workshop, Bernie will take you through what it takes to truly shoot with passion and capture those precious moments. We will also be hosting a competition on the day of the workshop where you can win an instax Mini 8!
Date: Wednesday 17th October 2018
Time : 7:00 PM – 10:00 PM
Location: iN5 Media, Dubai Production City