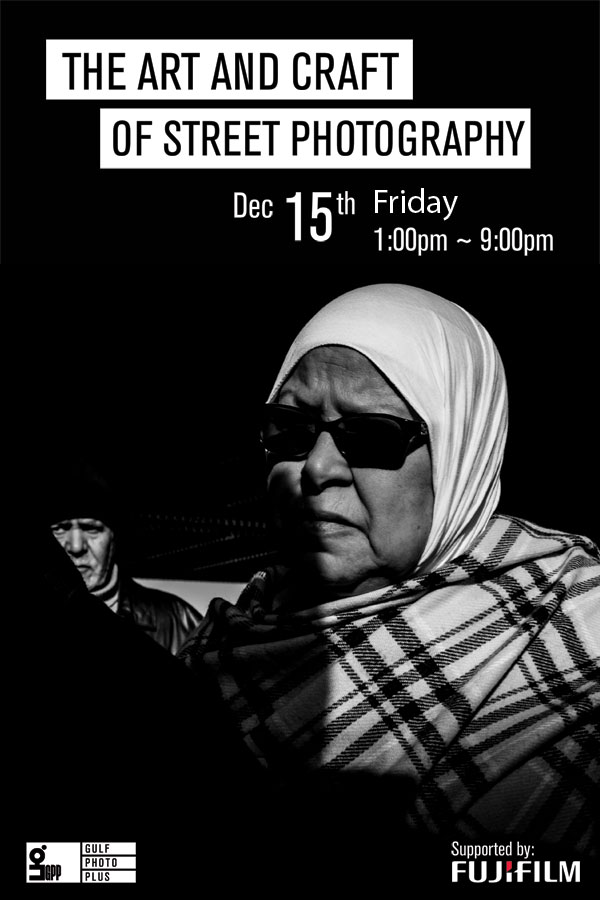 The Art and Craft of Street Photography
The Art and Craft of Street Photography
Instructor: Bert Stephani
Train your eyes and learn the skills to capture the vibe of the street.
WHAT'S COVERED
Street photography is one of the most accessible and enjoyable forms of photography. Even with basic equipment you can shoot anytime, anywhere and still produce amazing work. Everyone can do it, but it's often hard to get started. What gear do I need? What camera settings do I use? Where do I go? How do I edit and share my work? Will I have my butt kicked if I take someone's picture? This workshop will answer all these questions and more.
We will start the day with a short classroom session to discuss equipment, settings, approaching strangers and how to find your own style. Putting the theory into practice, we will hit the streets and get comfortable with different techniques through a series of short assignments.
Bert will demonstrate how to be inconspicuous and how to connect with people. Through practical exercises, you'll learn how to find your own voice and how to tell compelling stories through street photography. Throughout the day, Bert will monitor your progress and offer you tips on how to improve.
Street photography is an inspirational and experimental form of expression that can inspire and train the eye of every photographer.
During this workshop you will have the opportunity to loan a Fujifilm X-Series camera, generously provided by Fujifilm Middle East. We would highly recommend the X-T2 and X-PRO 2 cameras with fixed prime lenses or the X100F for this class. If you wish to take up this offer please drop us an email at info@gulfphotoplus.com & we will be happy to provide further information.
WHAT'S INCLUDED
8 hours of instruction (both theory and practical)
WHO SHOULD ATTEND
You should have a thorough understanding of ISO, aperture, shutter speed, and how all of these relate to each other to achieve a correct exposure. If you are not familiar with these terms or currently shoot in Auto or P mode, we recommend enrolling for our Photography Level 1 workshop.
WHAT TO BRING
Mirrorless or DSLR camera with fully-charged battery (point-and-shoot cameras and smartphones are not suitable)
A lens between 24-50mm (full frame equivalent) is best suited for street photography.
Empty memory card for your camera
Notebook & pen
Note: We are trying to shoot unnoticed and will be walking a lot so pack light.