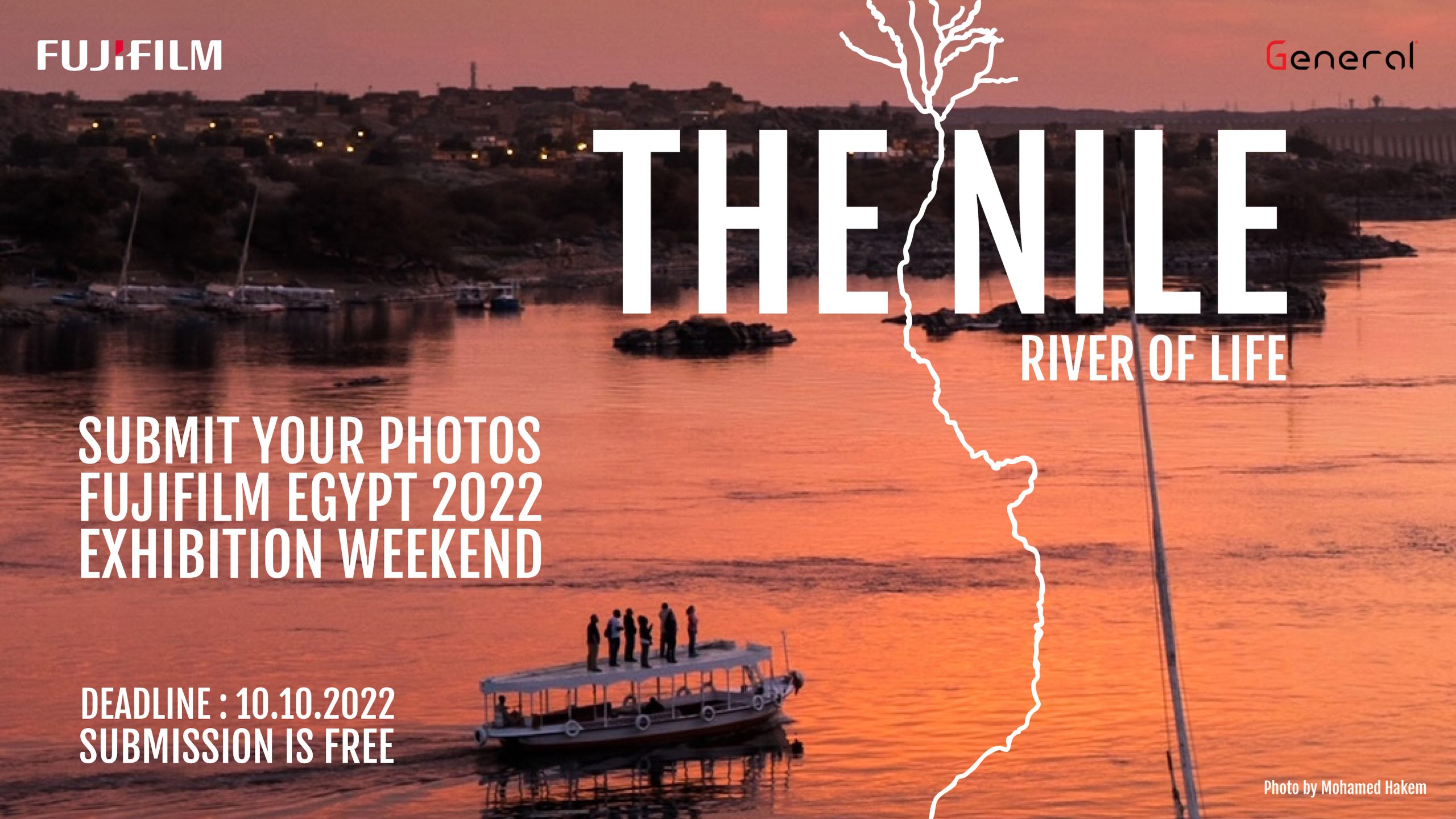 Fujifilm Middle East in Egypt is proud to announce the call for entries for our 2022 exhibition in Cairo titled "The Nile, River of Life". We will exhibit the best 40 images following this theme, shot using any professional DSLR or mirrorless camera (only mobile phone cameras are not allowed), as chosen by our panel of judges. The exhibition will take place at Consoleya on Friday 28th and Saturday 29th October 2022.
Open to residents of Egypt only.
Submission of images is free.
The deadline for submissions is 12:00 Midnight on Monday, 10th October 2022
If you are interested in participating, please send your submission by email to: events_xmea.ffme@fujifilm.com
Your Full Name & Nationality
Contact Mobile Number
Instagram Handle (For tagging and social publicity)
Attach the images (Maximum of 3 images per photographer)
Release form signed by any person appearing in the photograph (the release form can be downloaded here)
Image title & brief description (Description must not exceed 3 sentences)
Camera & Lens Used for Photography
Our panel of judges will select three winners from the exhibited photographs.
1st Prize: Fujifilm X-T4, XF18-55mmF2.8-4 R LM OIS kit
2nd Prize: Fujifilm X-T3, XF18-55mmF2.8-4 R LM OIS kit
3rd Prize: Fujifilm X-T30(II), XF18-55mmF2.8-4 R LM OIS kit
Winners will be announced at the event on Saturday 29th October 2022.
The theme is open to any subject where the Nile River is a central visual element, or a central part of the story represented by the photograph.
The theme is wide and you can express the Nile in all aspects of people, landscapes or wildlife, in the city, or outside the city. As long as there is some connection to the river, the picture is acceptable.
Photos will be chosen based on (but not limited to) the below criteria.
Adherence to Theme
Clarity of Expression
Creativity & Artistic Merit 
Current or potential Social impact
Innovation in Message Delivery
Inspiration Factor
Originality of the Subject
Quality of Entertainment
Technique applied (Color, Lighting, Exposure and Focus)
Visual Appeal
Signed Release Form Required
Please note, when planning your submission. It is important when taking informal portraits of any person, or when any person is recognizable in the photo, we require a release form to be signed. You can download this form here. Any photograph submitted where a person's face is recognizable without a signed release form will not be accepted.
A release form is not required if the person's face is obscured, or the photograph does not show their face, or if the person is in silhouette and not recognizable.
Full Terms and Conditions