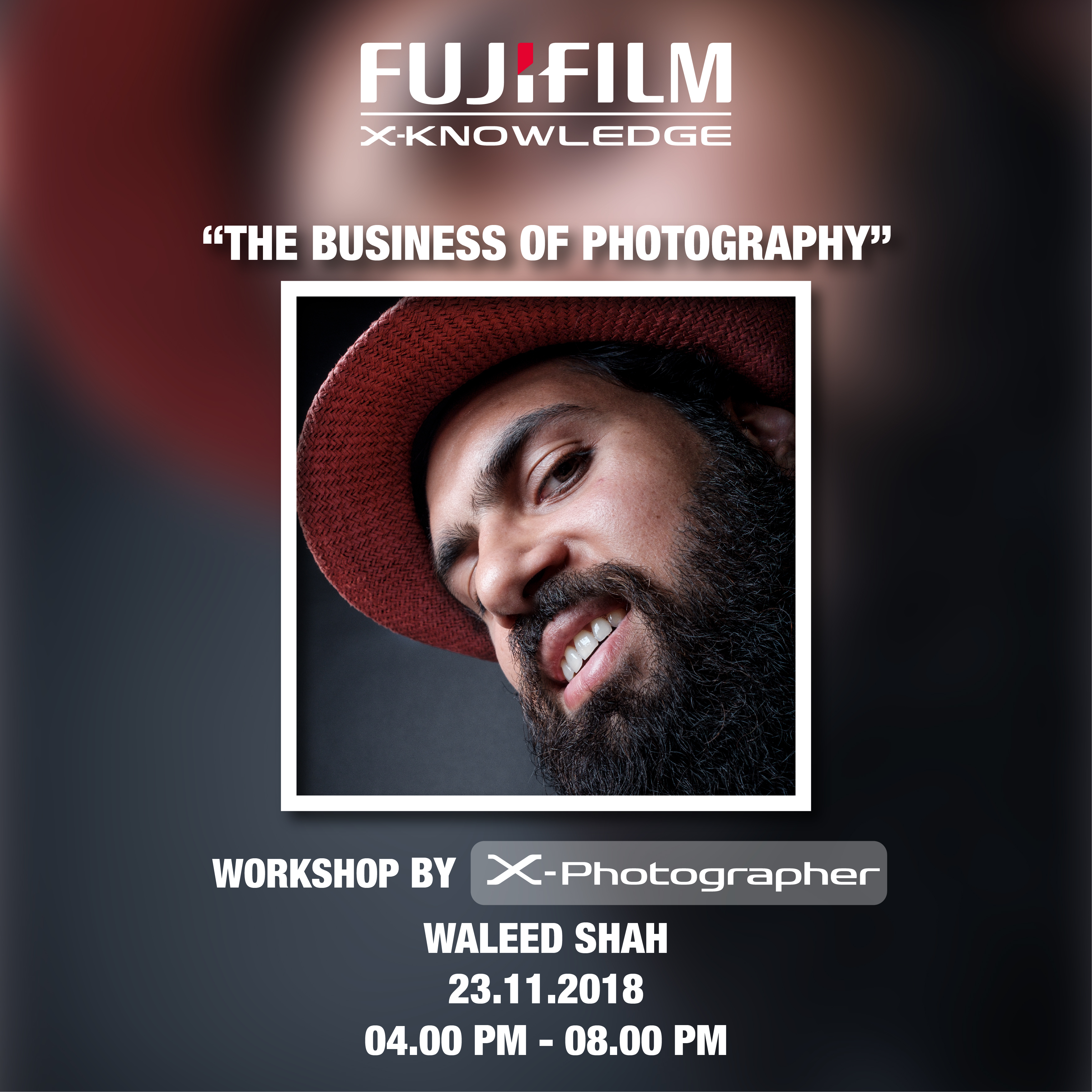 WALEED SHAH – THE BUSINESS OF PHOTOGRAPHY
Waleed is currently situated in the United Arab Emirates, from where he was born and raised. Waleed is a graduate Chemical Engineer and started his career working in the oil industry; on the side, he was discovering and falling in love with photography. His photography journey was first recognised by Fujifilm Middle East, after which he has had the opportunity to work with some of the finest establishments in the entertainment industry, talented local artists as well as international legends who regularly pass through the UAE and some of the trendiest fashion brands out here.
The Business of Photography
Date: Friday, November 23, 2018
Time: 16:00 – 20:00
In this workshop on The Business of Photography, which will be held on Friday, Waleed will guide attendees through the necessary steps to progress from an amateur to a professional photographer. His workshop will incorporate both theoretical and practical tasks when covering the specific topics related to owning equipment, sales and marketing, accounting, as well as research and development.