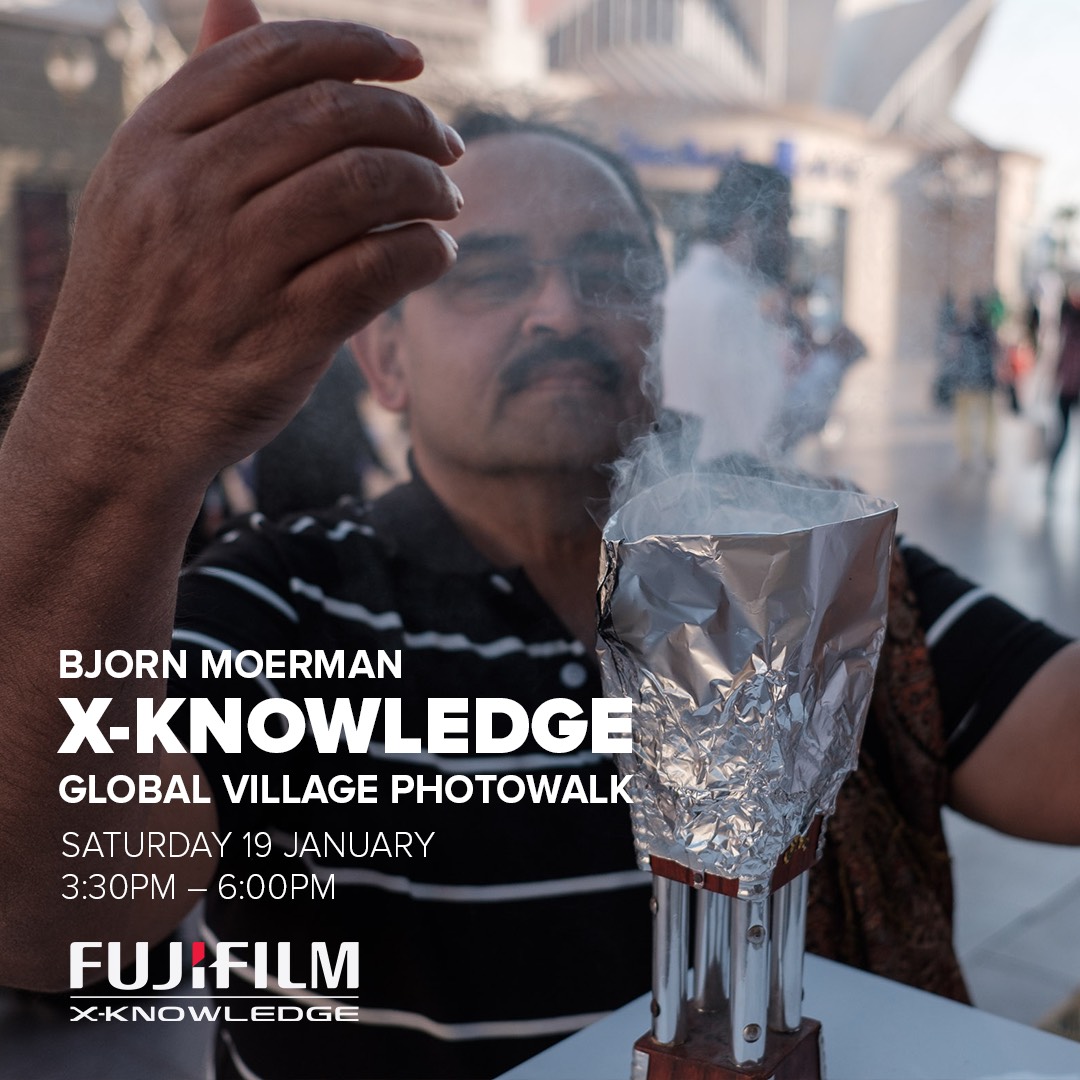 X-Knowledge Global Village Photowalk with Bjorn Moerman
Join Fujifilm X-Photographer Bjorn Moerman for an exciting X-Knowledge Global Village Photowalk!
During the Photowalk, you will get to capture the diversity of Global Village and learn from each other at the same time. The unique challenge from Bjorn for you is to tell the story of Global village in 6 to 9 final images, ensuring to respect the individual photo-subject(s).
Attendees that are new to the Fujifilm system will be able to borrow Fujifilm X-Series cameras on a first come first serve basis, and Bjorn will assist in using these.
Date: Saturday 19th January, 2019
Time : 3:30pm to 6:00pm
Location: Global Village, Dubai
The event is free to attend, but registration is required. Following your registration online, please email the following documents to fujifilmme@gmail.com along with details of which camera and lens you wish to loan (if required):
· Emirates ID
· Mobile Number
The deadline for submission of the above and registration is by 12:00pm on Thursday 10th January, 2019.
Please note that due to the permissions required for the event, for any registrations which are not attending following submission of documents, Fujifilm Middle East hold the right to withdraw future requests to attend our Photowalks.