Video
Uncompromising video capabilities.
New
Movie Mode
The X-T4 allows seamless transition between shooting stills and movies. The STILL / MOVIE lever on the top panel and video-specific menu, facilitate fuss-free switching between photo and video recording. The addition of the video-only Quick Menu (Q Menu) button has enhanced the camera's functionality while recording video as well.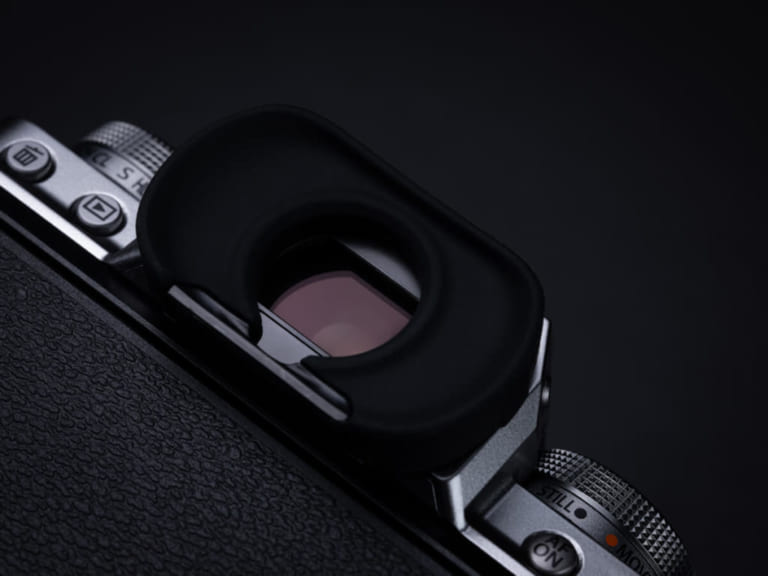 Movie Optimized Control
Video settings can be changed using the touchscreen panel or the front/rear command dials during video recording. When changing settings like this, the values on the shutter speed dial, ISO dial and aperture ring are ignored, and the camera will keep the exposure settings when switching back from still shooting to video shooting.
Professional level video recording
Video can be recorded to an external device via HDMI at 4K/60P 4:2:2 10 bit or internally at 4K/60P 4:2:0 10bit.
Like the X-T3, the X-T4 supports H.264/MPEG-4 AVC as well as H.265/HEVC, which offers a higher rate of compression, when recording 4K/60P 4:2:0 10 bit video at a bit rate of 200Mbps.
However, you can now choose MP4 in addition to the standard MOV video file format, broadening where you can use the files.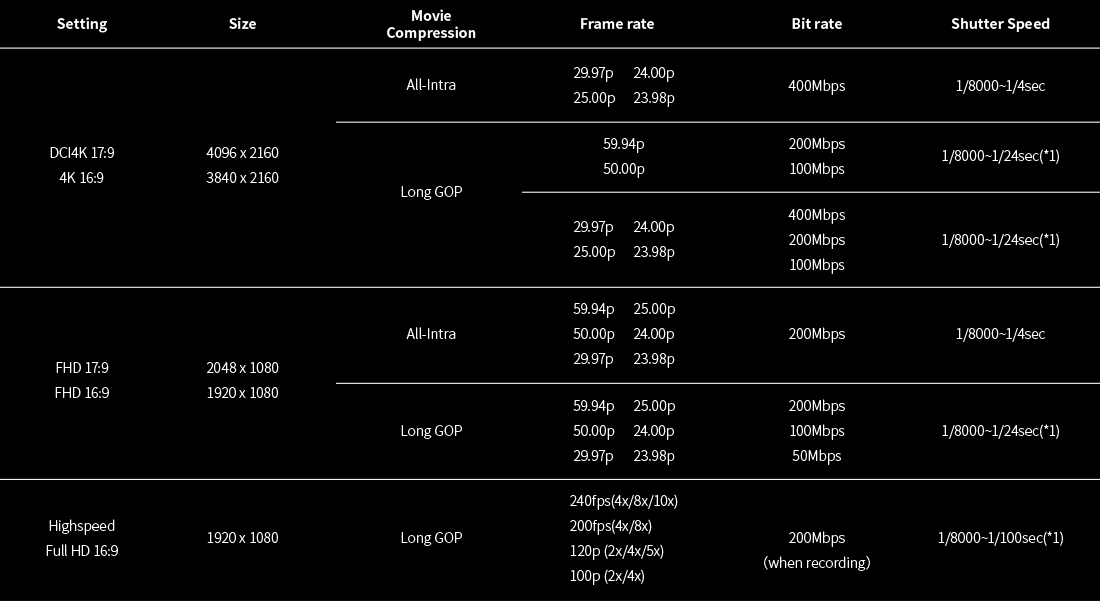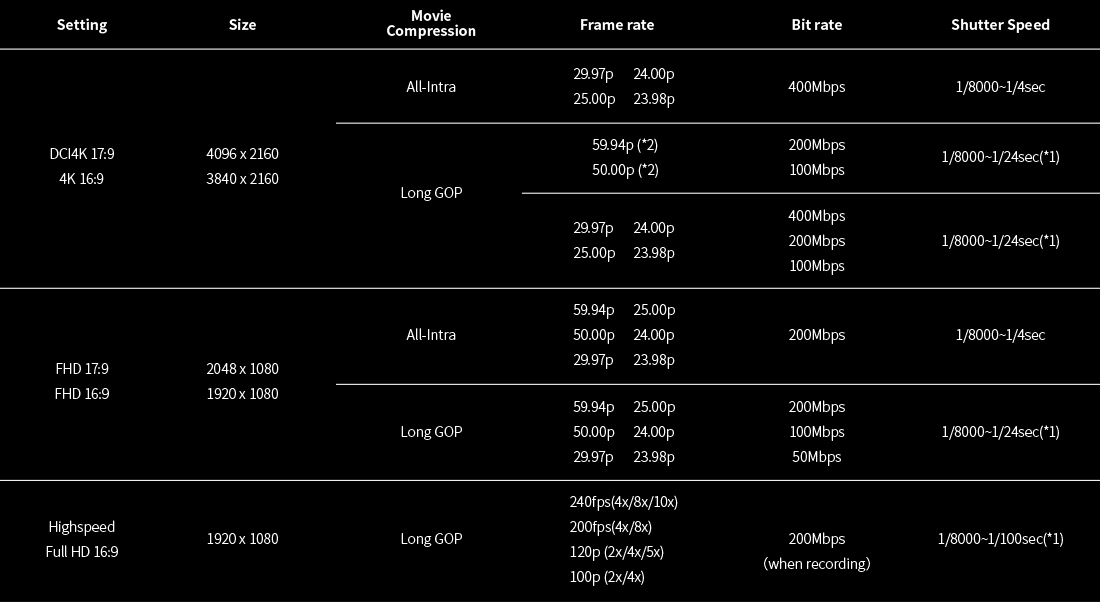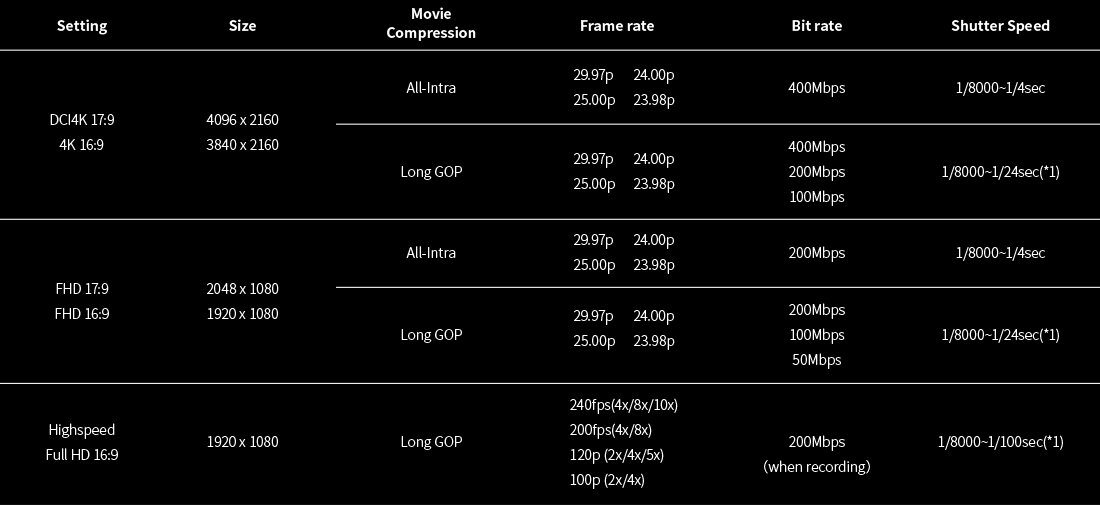 Ultra Highspeed recording
The X-T4 can shoot high-speed video at Full-HD 240P. This produces movie files with up to 10x slow-motion effect, adding another option when shooting movies.
F-Log view assist
During F-Log recording, you can convert the file to a video equivalent to BT.709 for display purposes.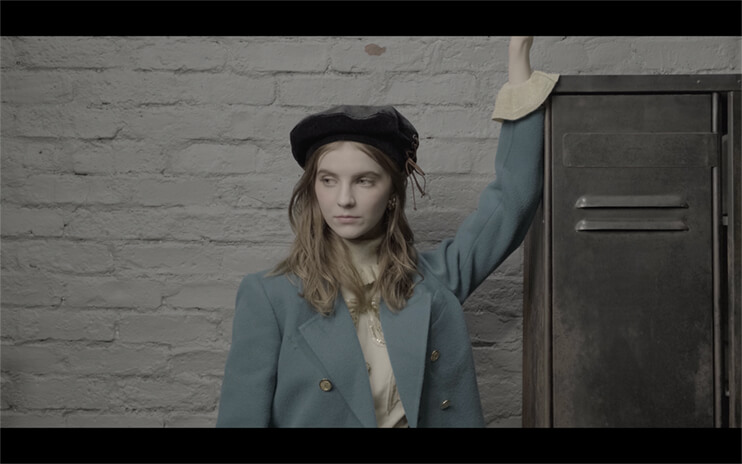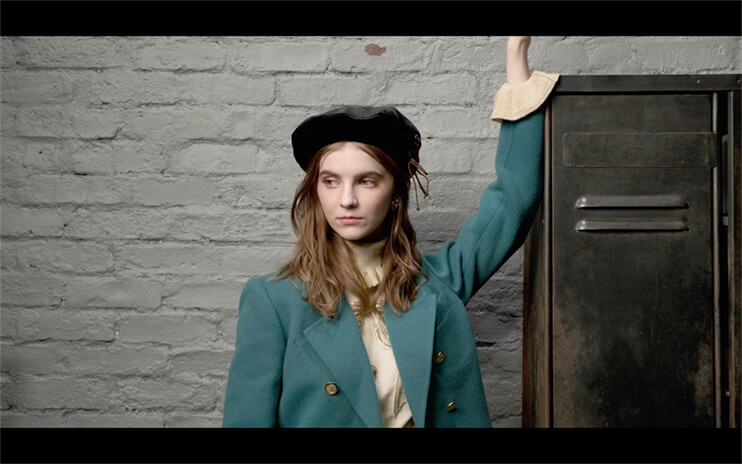 When shooting in 4K with both IBIS and digital stabilizer enabled, the video crop rate is fixed at 1.29x. This makes it easier to align the shooting frame when the video mode is changed.
The camera supports external microphones as well as line-level input from external audio equipment.
If you start recording video using the enlarged display, you can keep this display or have the camera switch back to the standard view.
The X-T4 supports backup recording, this is when video is recorded onto two memory cards at the same time.