Join us on a photowalk at Tahrir Square with Abdullah Wadah, on Saturday 29th October from 4PM – 7PM.
The Location:
Tahrir Square, located in the center of Baghdad is known as the most famous square in Iraq.
The square consists of open public spaces with the Ummah Garden, situated behind the square. It is home to a major monument which commemorates the 1958 establishment of the Republic of Iraq. The monument, known as Nasb al-Hurriyah celebrates Iraqi history by depicting key events leading up to the creation of a republic. The monument, designed by the leading Iraqi sculptor Jawad Saleem and architect, Rifat Chadirji, opened in 1961.
Timing: 4PM-7PM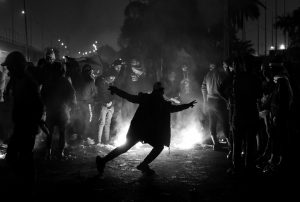 X Stories
Amir Hazim is an Iraqi born photographer and artist based between Baghdad and Dubai.
Read More »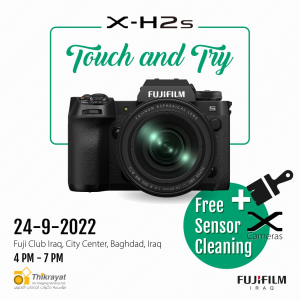 Workshops
We invite you to join us for our touch and try day. Get your hands on the new Fujifilm X-H2s on Saturday 24th September 2022.
Read More »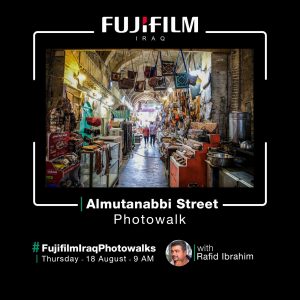 Workshops
Discover the streets and details of Al-Mutanabbi Street and capture the most important moments and angles, with the photographer Rafid Ibrahim on Thursday 18th August 2022.
Read More »