E

nhance your stories

Make the most of your everyday moments and never miss a chance to have a memory be part of your story. FUJIFILM X-T200 puts professional-level features at the fingertips of creatives, giving them a new light-weight and compact mirrorless camera body that features a high resolution EVF, quick and accurate face-detection AF, the power to create 24.2MP stills at 8 FPS, and even the ability to record 4K UHD video from almost any angle with its widescreen vari-angle LCD Touch Screen.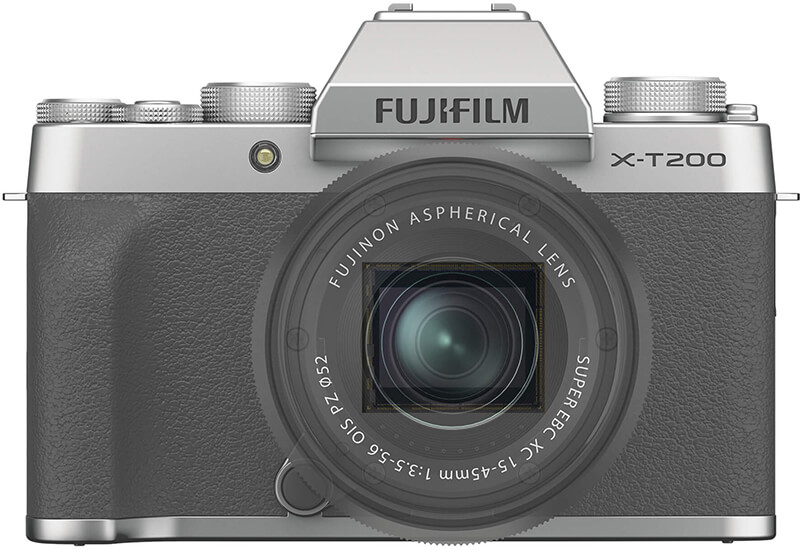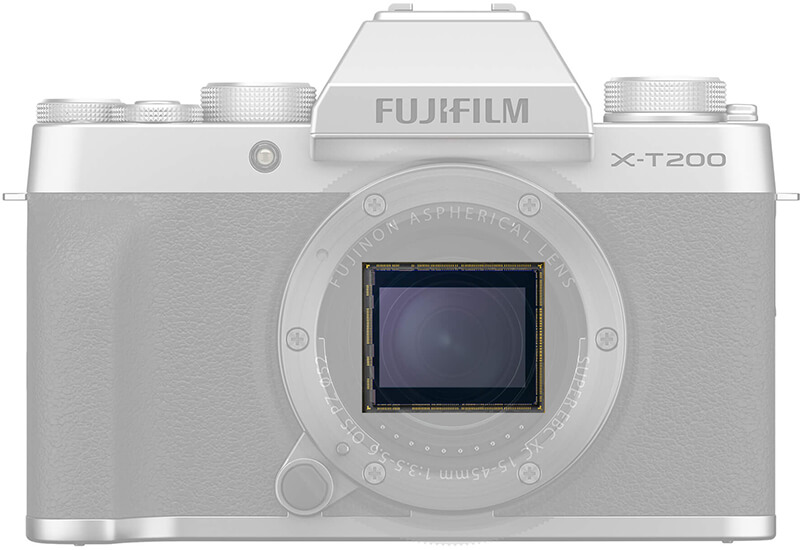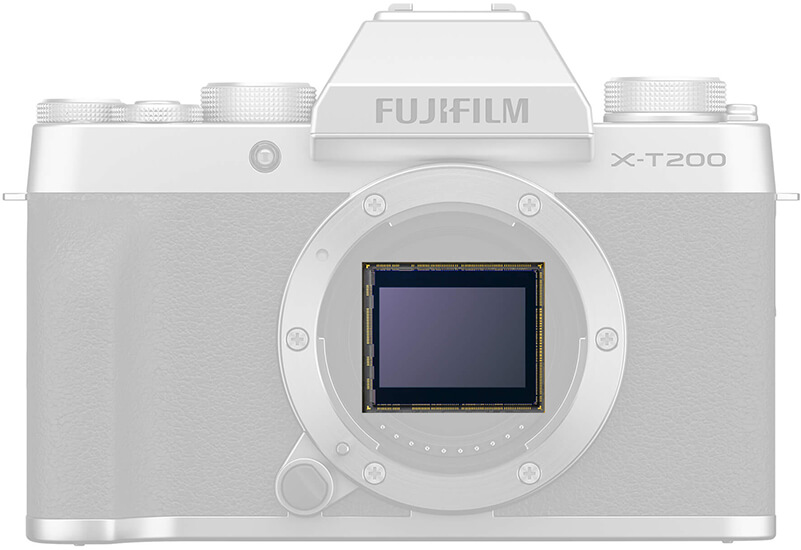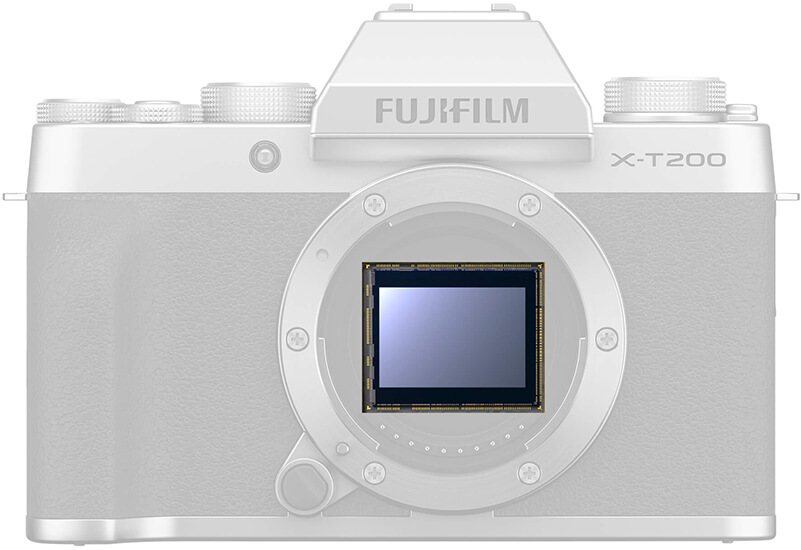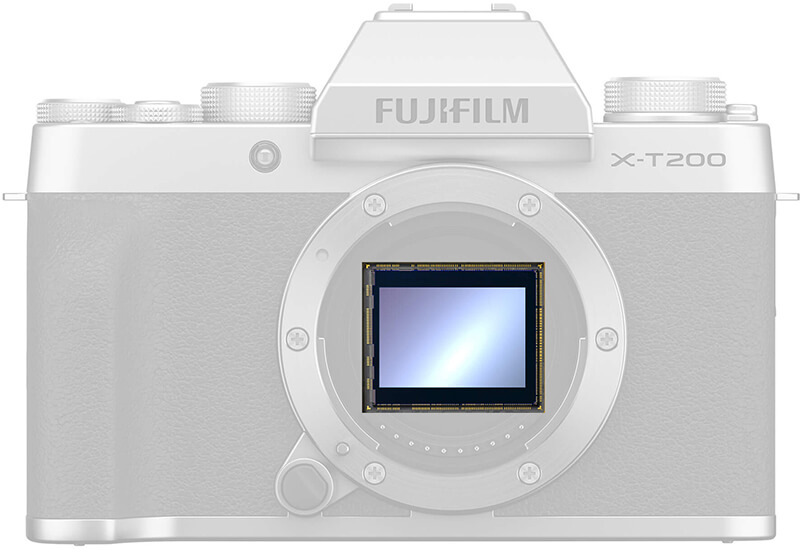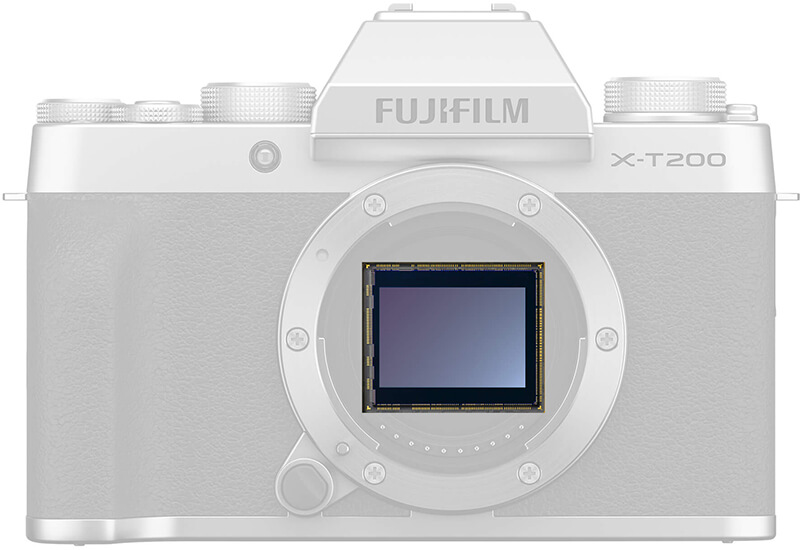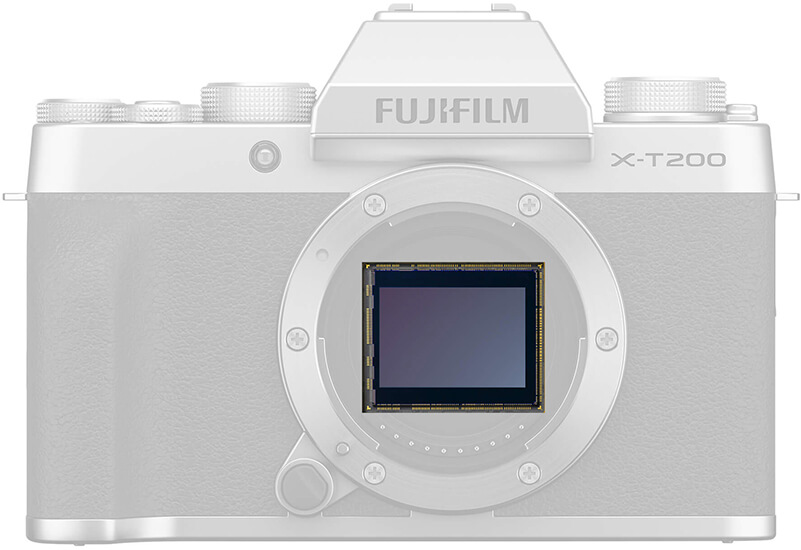 I

ncredible image quality for any situation
to make images exactly as you remember them
01
Large APS-C CMOS
image sensor
02
Approx. 24.2
megapixels
03
Copper-wiring
structure for
better performance
04
Hybrid phase and contrast
detection auto focus
B

e ready for those spontaneous

moments with high-performance auto-focus​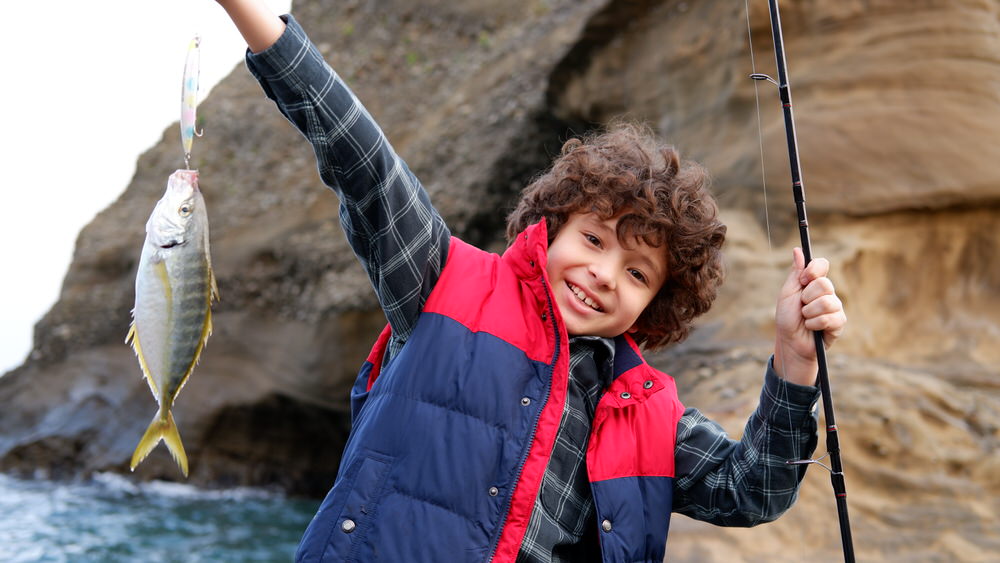 H

ighly Accurate Face and
Eye Detection Algorithm

An updated Face/ Eye Detection AF makes focusing on individuals or groups of people quick and easy. This is even possible when the camera's LCD monitor is flipped out and it is used to make a selfie. Additionally, automated functions will allow the camera to be set to recognize and track the subject within the frame.
G

reat Low-Light
Performance

Achieve focus in dimly lit environments up to -2.0EV and get great image quality with low noise because of the advanced image processing provided by the camera's copper wire processor.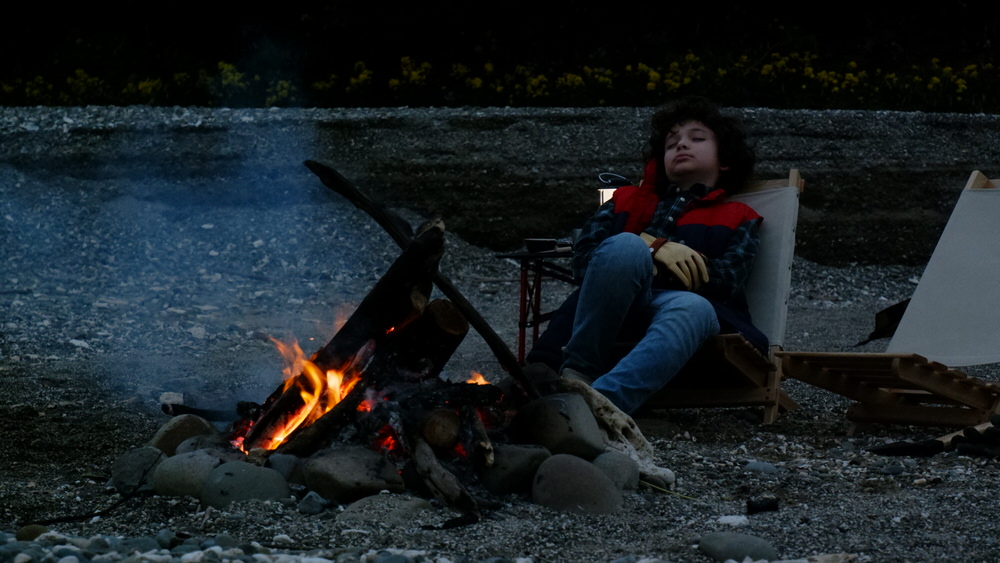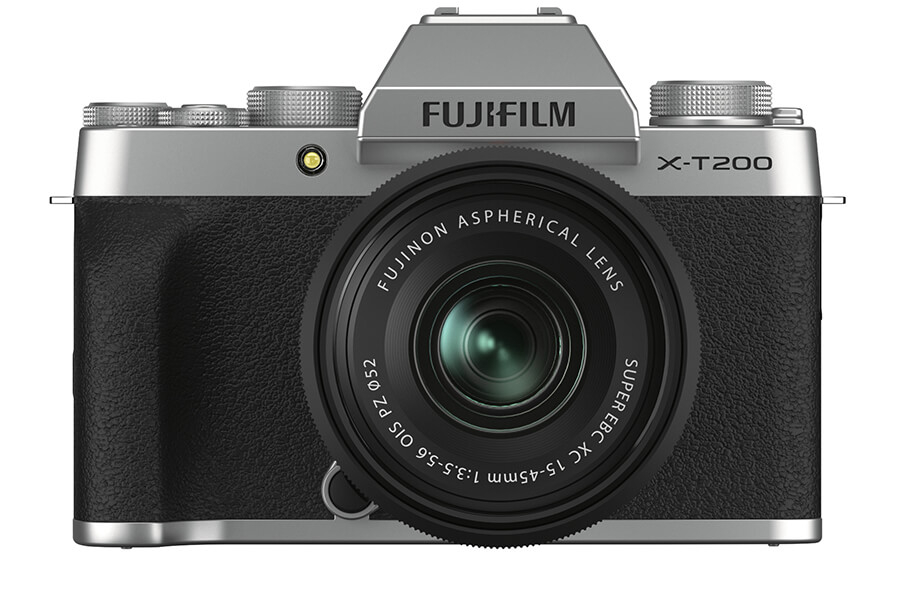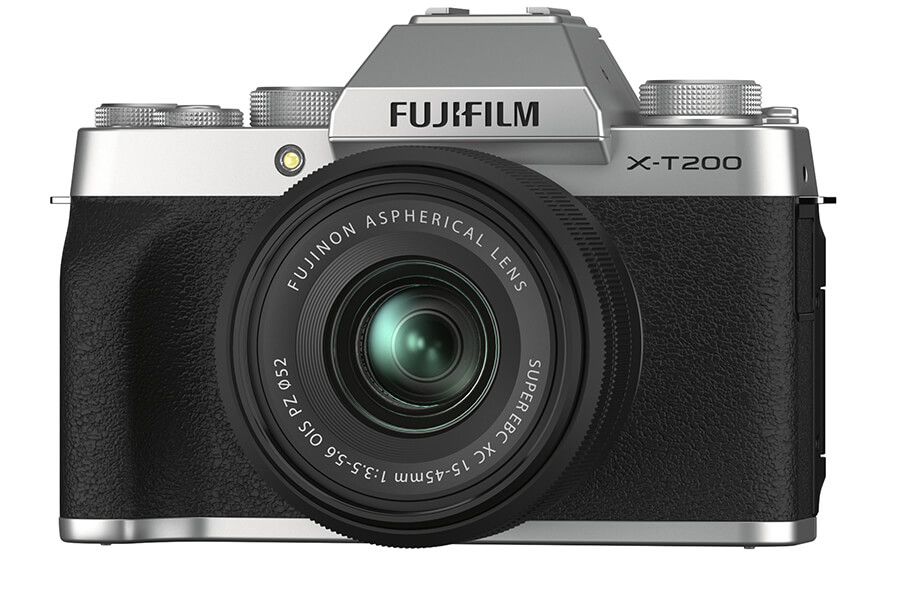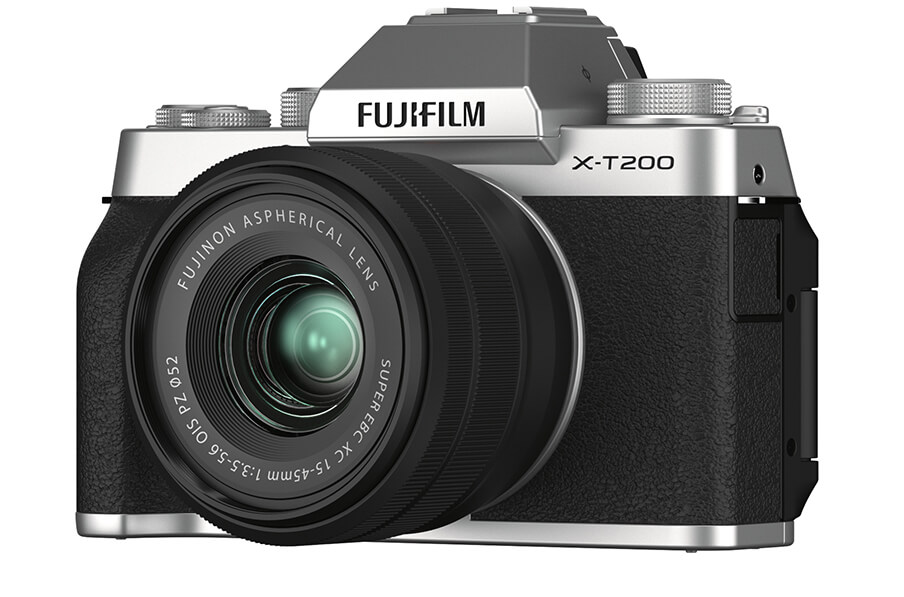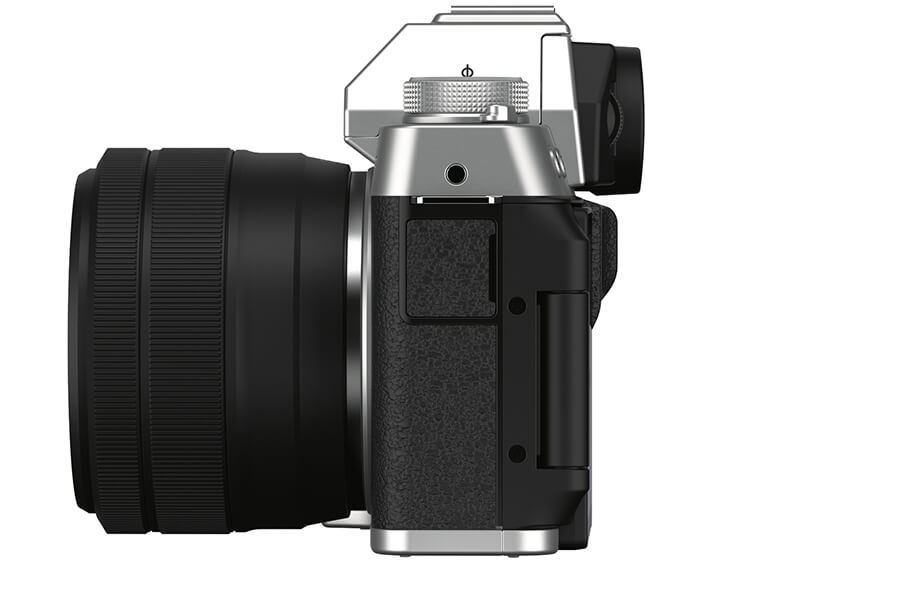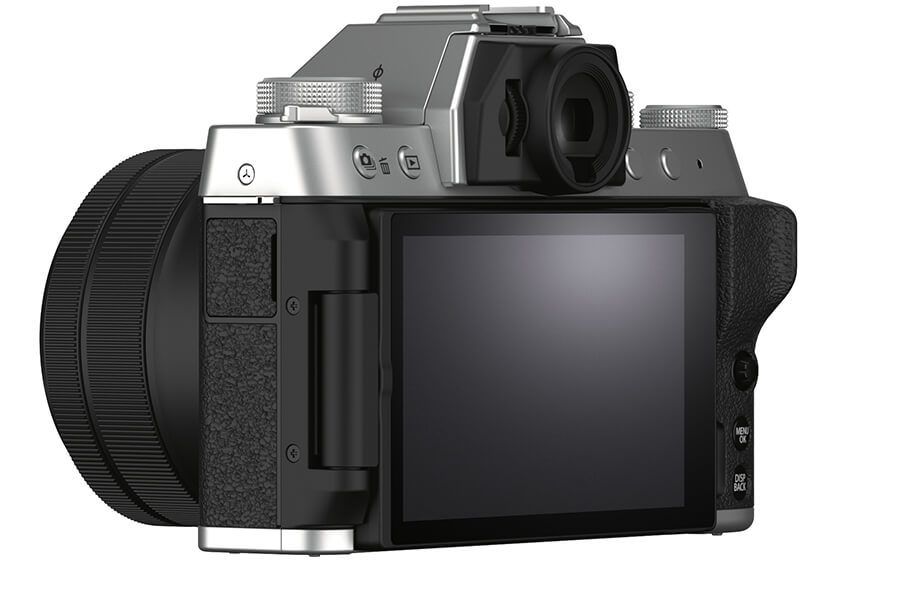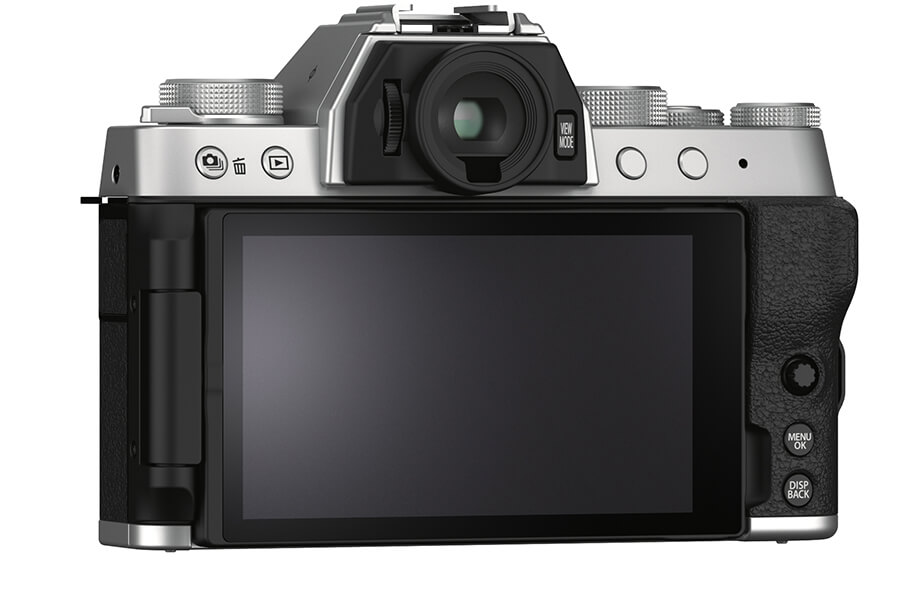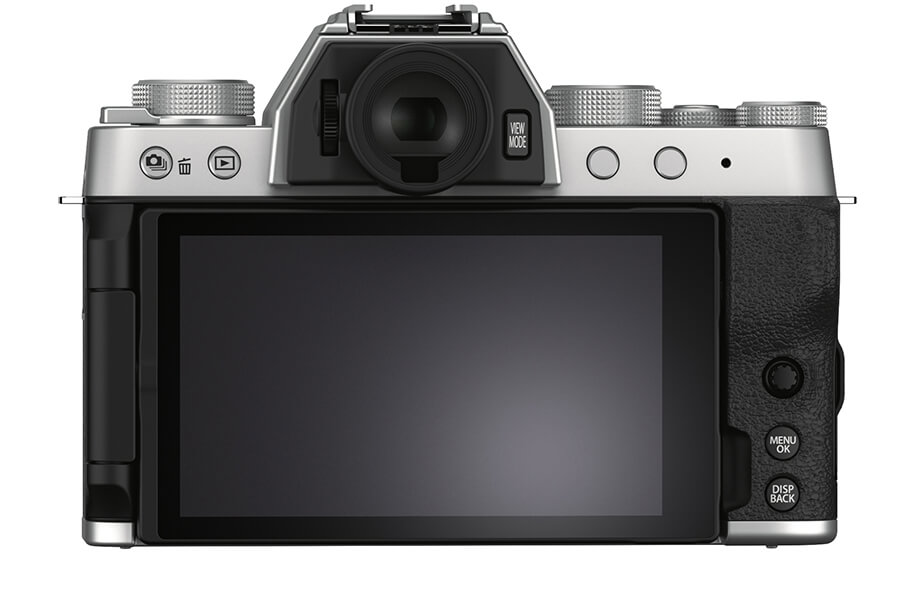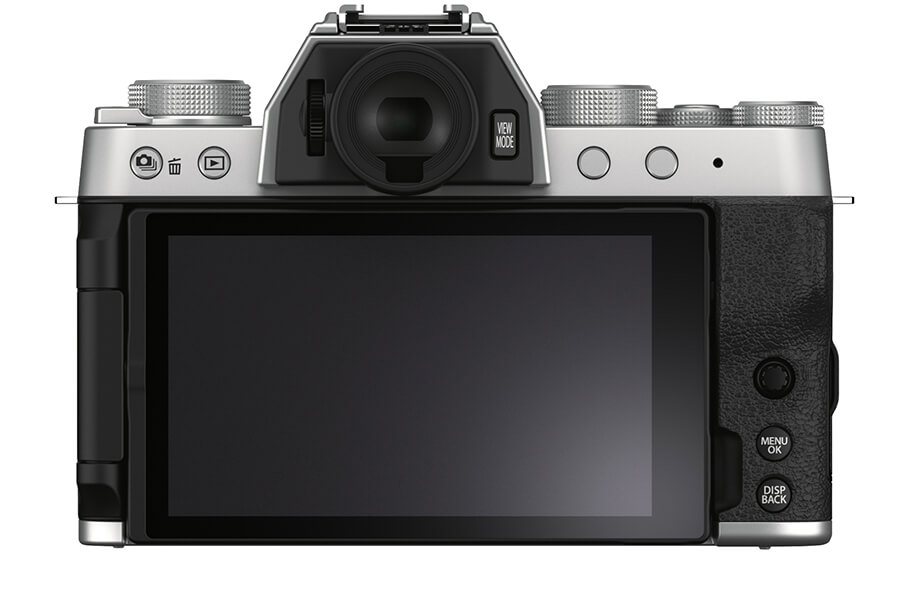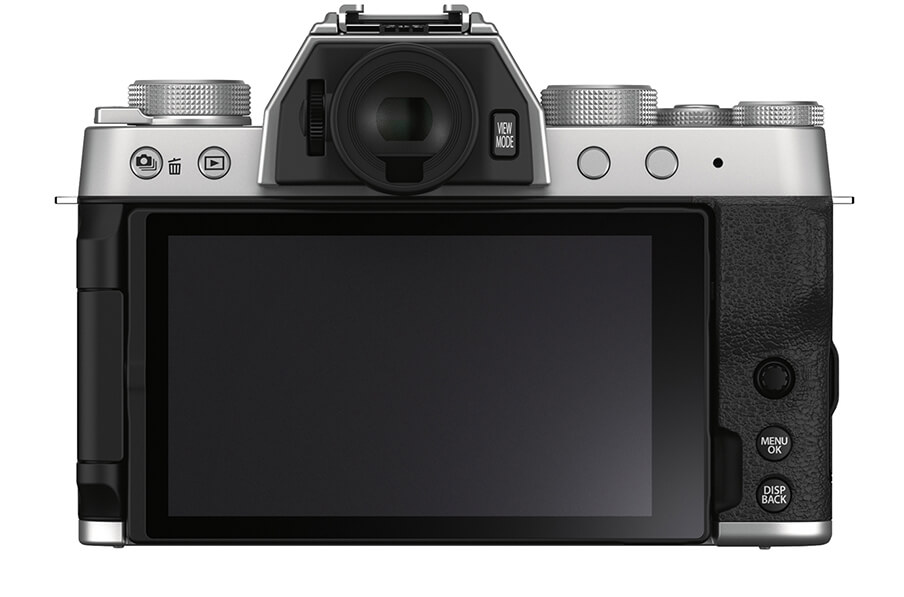 T

ouch Your Way to the Perfect Image

X-T200 is equipped with a vari-angle 3.5-inch/ 16:9 Aspect Ratio widescreen LCD touch-screen that can be opened and closed between 0 to 180 degrees and rotated between -90 to +180 degrees. It also provides an intuitive and responsive control over the camera's features and functionality and can be used to adjust a variety of settings, like brightness, background blur, Film Simulation effects, and image aspect ratios.
A

Legacy in Color Science

Fujifilm's legacy in color science has given it legendary status among image-makers across the world. During its 85 year history, it has been responsible for some of the most iconic photographic films in history and this exceptional knowledge has been poured into the 11 digital Film Simulation modes installed into X-T200. Images made with these film simulations carry the look and feel of the actual films that inspired them, which are a great building block to sparking creative imaging making.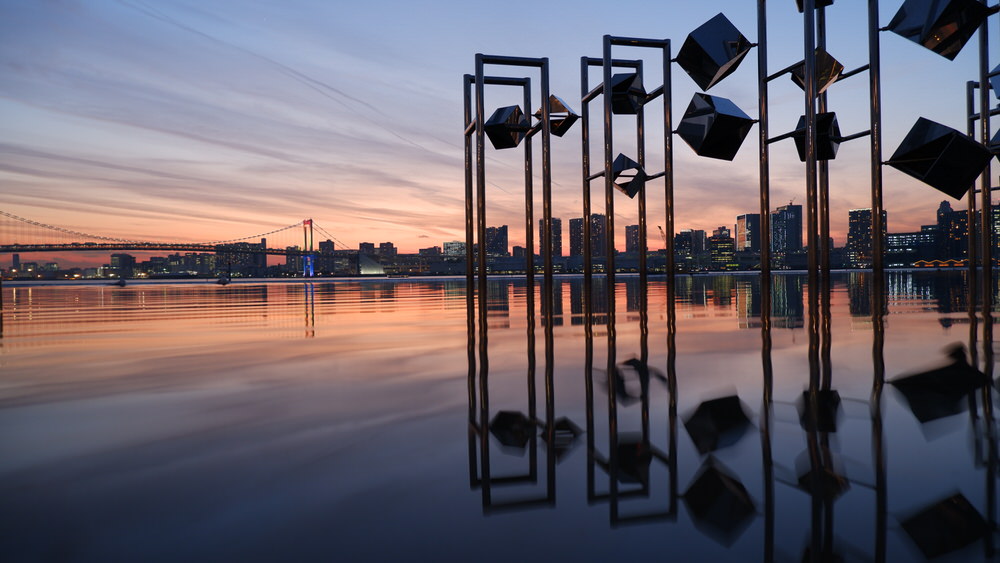 Velvia/VIVID
ASTIA/SOFT
CLASSIC CHROME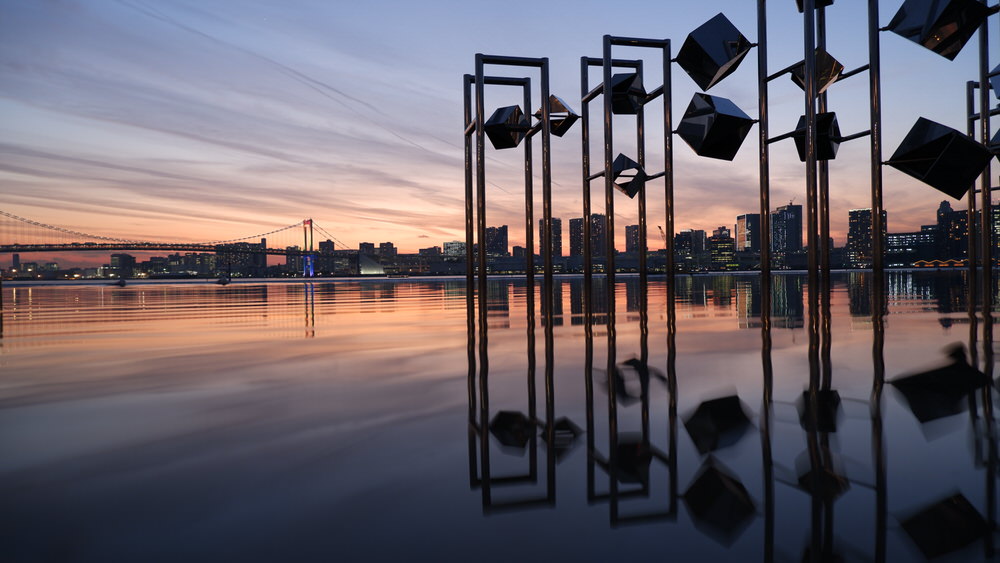 PRO Neg.Hi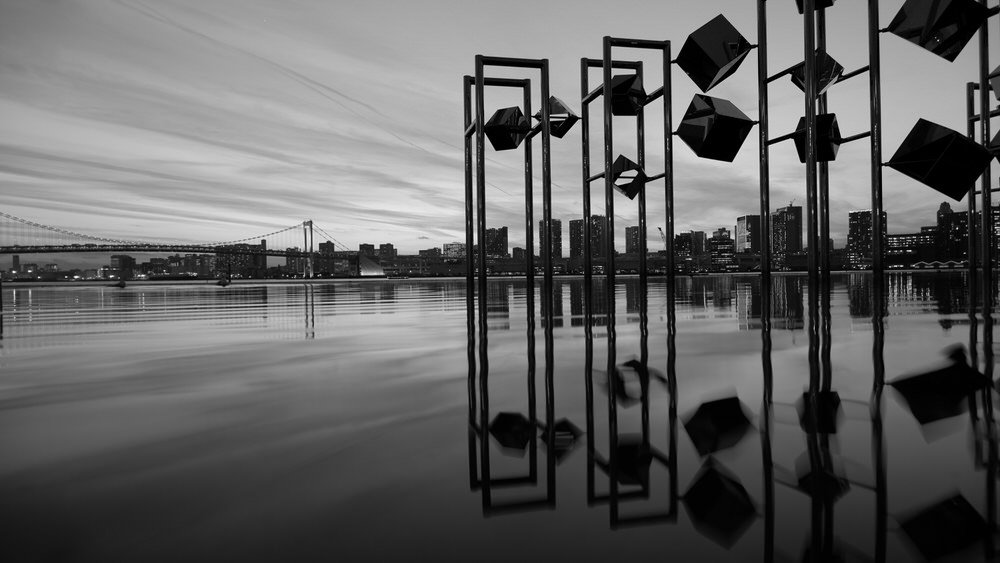 MONOCHROME
C

reatively Express Yourself with Advanced Filters

Emphasize light sources, boost contrast, add retro effects, or try the new Clarity filter to add an individual creative expression to any image.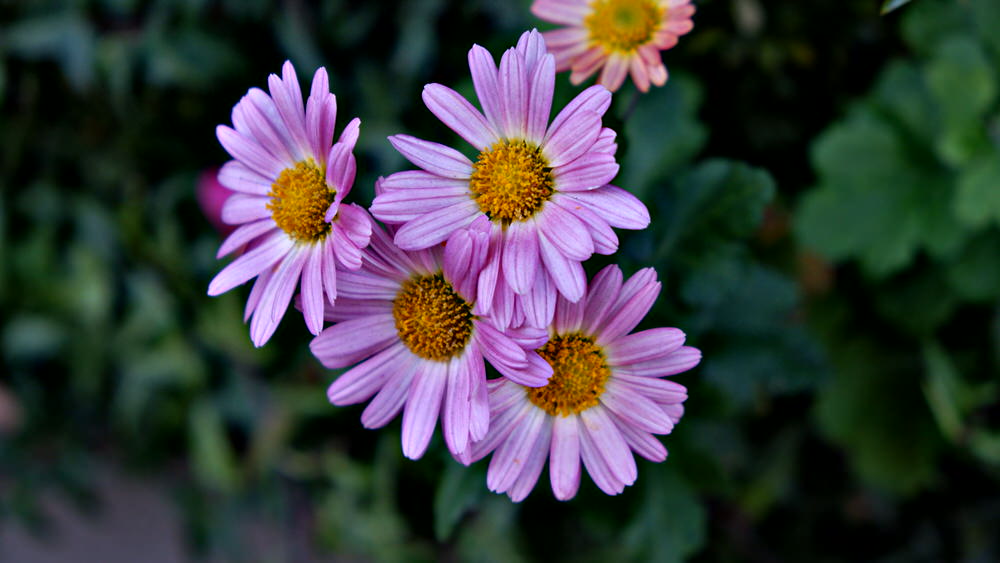 NEW CLARITY FILTER (+2)
TOY CAMERA
POP COLOR
HDR ART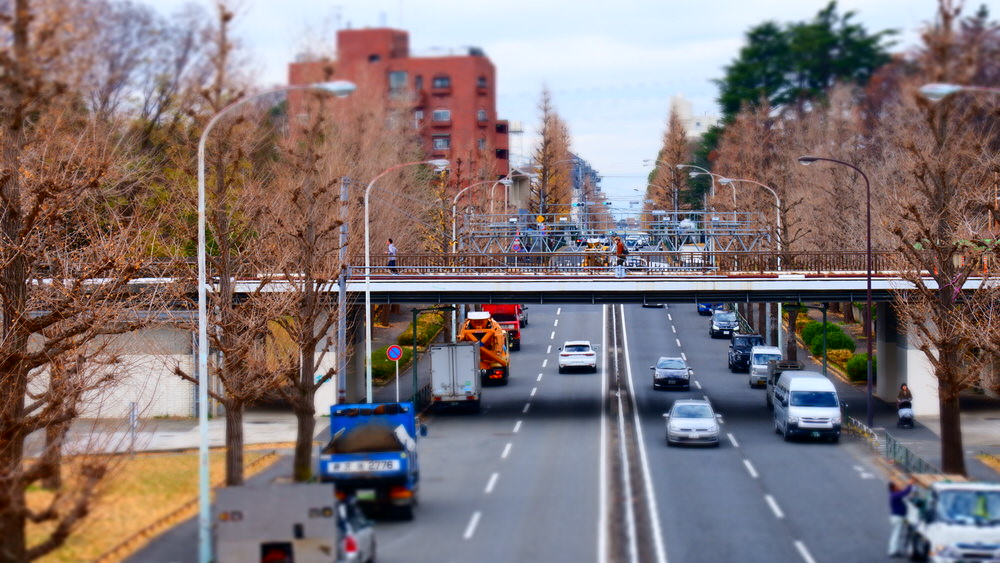 MINIATURE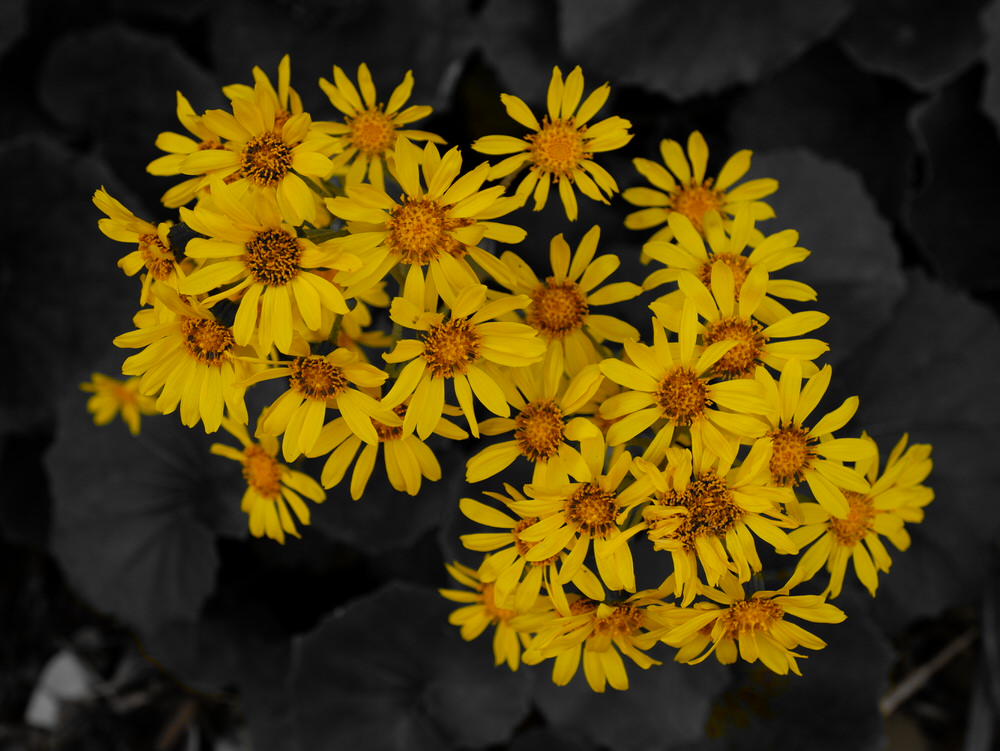 PARTIAL COLOR(YELLOW)
W

hen a Still Image Just Isn't Enough
H

igh-quality 4K and Full HD video recording modes

X-T200 generates 4K (3840×2150) video by recording 6K video with no crop (6032×3392) and down sampling it,
which results in incredble image quality with very low noise. Film Simulations can also be applied during video capture to add stylistic effects
NEW

HDR movie mode

Combine multiple videos with varied exposure settings to increase dynamic range and make movies with more detail in shadows and highlights. This is perfect for situations where there is strong backlit or for outdoor scenes where there are mixture of shadows and highlights.*In dark situations, the function might not be as effective
NEW

Digital Gimbal

A gyroscopic sensor installed in the camera body helps it determine how to account for camera shake and apply its digital image stabilization algorithm, which allows for smoother video capture.*When using this function, the field of view is cropped *Lenses and angles of view that can be used are limited.
USB

Type-C terminal and Φ3.5mm mini stereo jack

Connect external microphones and headphones to monitor and enable high-quality audio recording for a wide range of applications from vlogging to making simple videos.
X

SYSTEM

The wide range of award winning X mount lenses cover a full range of focal lengths and
offer equivalent 35mm format angle of views from 12mm to 609mm.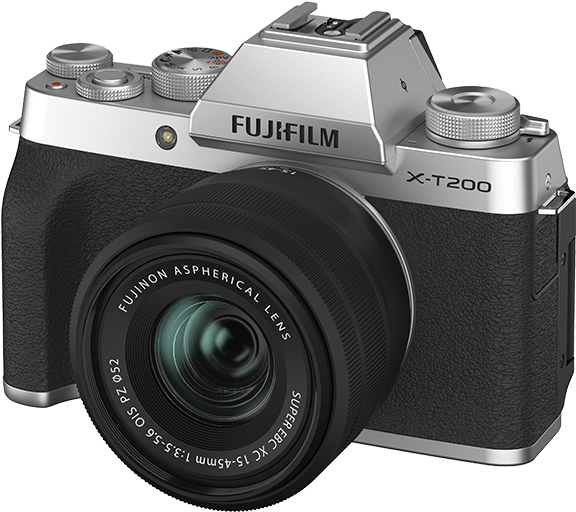 FUJINON XF23mmF2 R WR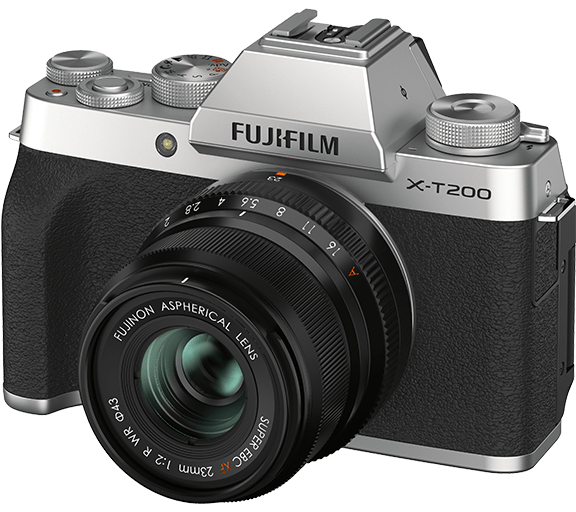 FUJINON XF50mmF2 R WR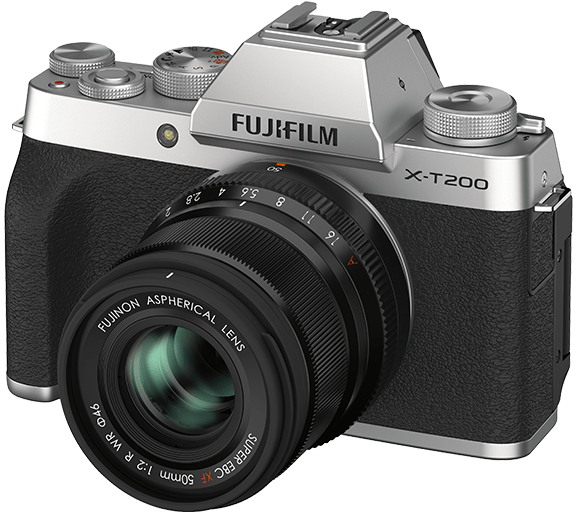 FUJINON XF23mmF2 R WR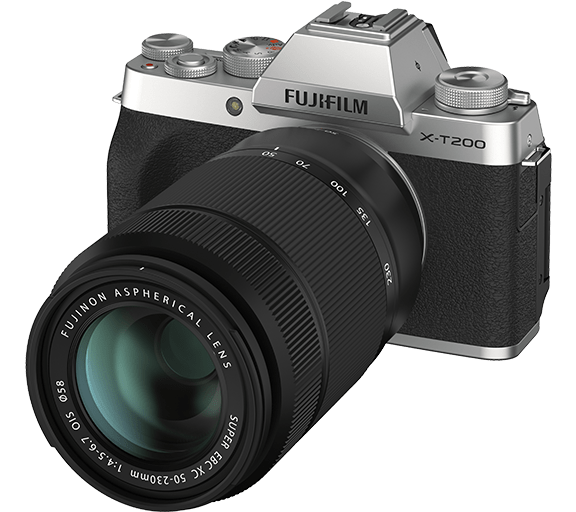 FUJINON XC35mmF2