Photography in Motion
Making a camera that suitable for both photography and video graphy is no simple task. The X-T4 is our most powerful X Series camera to date with no compromises for stills or video. Using the 4th generation X-Trans CMOS 4 sensor, X-Processor 4, a newly developed compact in-body image stabilization (IBIS) system, new Film Simulation mode "ETERNA Bleach Bypass" and various other features that have evolved based on user feedback, this camera delivers image quality that can satisfy the demands of professional photographers and video graphers.
Colors
For over 85 years, FUJIFILM has continuously evolved and moved with the changes in technology from the analog to digital. At out core, we have constantly looked at how to reproduce colors and developed new ways of representing your creativity. The X-T4 features a new Film Simulation mode, "ETERNA Bleach Bypass," to give both film and stills a more artistic look, with images having reduced saturation and increased contrast.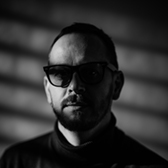 Pål Laukli
When I made the switch to FUJIFILM's X-system several years ago, there were many reasons to do so. One of the most important was definitely the color reproduction and the film simulations. I tend to have favorites over periods. In the beginning, I used the Pro Neg standard as a starting point for most of my work. When the Classic Chrome simulation arrived, I was completely sold. It more or less removed color correction from my post processing routines. Eterna Bleach Bypass is already having that same effect on my film work. It suits my style of shooting perfectly,and will save me many hours of color correction in post.
Performance
A professional camera needs to be able to shoot every moment and record it instantaneously. The X-T4 autofocus works as fast as 0.02 seconds and with a burst shooting mode of up to 15 frames per second using the mechanical shutter*, the camera delivers ultra-fast performance and functionality, responding to your desire to capture every split second in the best quality possible.
*Fastest burst shooting at mechanical shutter among mirrorless cameras with an APS-C size sensor (February, 2020)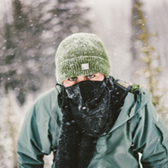 Daniel Malikyar
The autofocus on the X-T4 is impressively fast & accurate for both photography and cinematography. Often times when shooting video in a one-man docu-style setting, you have to be able to trust using continuous focus — the precise results from this function on the X-T4 + X-series lenses were consistently reliable.
Being able to shoot stills at 15fps gives you an invaluable tool to capture fast-action moments. One of my favorite forms of the medium is street photography — moments come & go in seconds and a capability like 15fps completely elevates the photographer's resources in the field.
Durability
The X-T4 features an all-new fixed-axis 6.5-stop* in-body image stabilization (IBIS) mechanism and a new large-capacity battery that enables extended hours of shooting. These new components are housed inside a compact weather-sealed body that is dust- and moisture-resistant, capable of working at temperatures as low as minus 10 degrees Celsius. The ergonomic grip allows you to hold the camera steady even when using larger telephoto lenses.
*Achieved with 18 XF FUJINON lenses.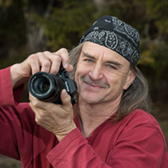 Heinz Zak
In earlier days it almost was a must to use a tripod as a landscape photographer. Nowadays I find myself using it a lot less as the stabilization of cameras like the X-T4 helps a lot to handhold most of my photos. Other times I would simply be too slow if I always put up a tripod. Also, the durability of the new and bigger batteries was a surprise. Even in the coldest conditions on the mountains the battery was lasting a lot longer compared with the regular size ones. Regarding reliability, I had exposed my X-T cameras to almost every climate you can imagine from the damp rain forest up to severe snowstorms on the high mountains but they never failed.
Video
The evolution of X-T4 is not just limited to stills photography. In addition to the Full HD 240P High-speed recording which gives you a maximum of 10x slow motion effect, the X-T4 features digital image stabilizer (DIS) and IS (Image Stabilization) Boost mode. By combining these two image stabilization modes with the powerful In-body Image Stabilization, with the X-T4 you can experience a new level of stabilized video shooting without the need of a gimbal or other 3rd party accessories.
Yoshihiro Enatsu
The performance of the In-body Image Stabilization is definately one of the best in mirrorless cameras. This ability to shoot hand-held while achieving this level of stabilization are a strong asset when shooting videos. Also, with the new film simulation "ETERNA Bleach Bypass", the X-T4 has given me a huge surprise. This "digital cinema camera" are sure to expand the potential of the X series system in the field of creative works.