Tell us a bit about yourself, who are you and where are you from?
My name is Dia Mrad. I am a Lebanese artist working with photography, born in 1991 in Ras Baalbeck, a village in North East Lebanon. I moved to Beirut in 2009 where I now live and work.
How did your photography journey begin?
Since my early adult years, I developed a fascination with the built environment. Growing up in a village and visiting Beirut, I became intrigued with the differences between areas and how they affected the people living in them. I finally moved to Beirut in 2009, a city that felt like one huge puzzle. I was instantly captivated by its mystery and charm, but I was struggling to understand its composition.
I moved forward to getting my Master's degree in architecture in 2017 and started practicing photography full-time in 2019. Photography, a hobby that I had developed through the years, provided me with a chance for a deeper understanding of my surroundings.
My first body of work consisted of documentation of the urban scene of Beirut, photographing different sectors and comparing them. I started breaking down the city into segments that felt physically or culturally segregated. I noticed how each section of Beirut had its own atmosphere of buildings and people. This documentation provided a way to read the city through its buildings. The more I got into it, the more I was discovering Beirut's history and how each area developed into what it is today. I was able to attribute different building styles and urban configurations to the economic and political situations of the time of construction. All of a sudden, the city started to make sense.
What kind of photography do you practice and what kind of stories do you like to tell?
My academic formation heavily influenced my photography practice, as my work pivots around cities' urban landscapes and the narratives embedded in them. Merging my training in architecture and my passion for photography resulted in an approach allowing me to uncover stories of buildings, inhabitants, and the country's general situation, through urban and architectural photography.
For the first few years, my focus was on Beirut and exploring its urban space. Through that work, I developed a methodology for documenting cities with photography. More recently, I started expanding my area of focus to include other cities outside Lebanon, using the same documentary approach.
From the beginning, I was following my passion for photographing buildings. It was always coming from personal interest and curiosity. As my work developed, and I took on photography as a career vs a hobby, I started taking commissions from architects, magazines, and different institutions. While I still take on projects selectively, I now work mostly as an independent artist, choosing my own subjects and interests and putting together images and narratives that I am able to exhibit.
What is your biggest source of inspiration and influence?
I think buildings are a rich source of information. They are like timestamps; testimonies of the periods they were built in. They are a concrete manifestation of abstract perspectives and intentions. Walking and discovering buildings is like flipping through a history book. Combining the images I take with research about the subjects creates a visual story that I can easily communicate.
My work's motivation started with Beirut and the complex universe contained within its walls. I was inspired by the layering of different intervals of history represented in the city through its built environment. In the last two years, I've had the opportunity to show my work around the world through different photography exhibitions. This also allowed me to spend time in those cities, where I practiced what I learned from photographing in Beirut. As I move from one place to another, capturing images and stories, I still find myself driven by that same methodology. And while there definitely is a focus on an image's aesthetics, the idea represented in it is what attracts me the most.
In terms of composition and visual style, I can attribute a big portion of my inspiration back to my academic training, specifically technical drawings and using 3D software while studying for my master's degree in architecture. Something that I hadn't noticed, but have been practicing since the beginning, is my tendency to capture images that resemble machine renders; perfectly straight, centered, and most of the time symmetrical. In order to do that, I employ different methods such as using an ultra-wide lens but also positioning myself and my camera in a central spot, similar to how I used to position virtual cameras on 3D models.
What is the biggest goal you hope to achieve with your work?
My work aims to connect, transfer experiences and inform. My initial objective was to open up people's eyes to the beauty contained within Beirut's built environment. I wanted to change the common perception of the city as a war zone and a place of conflict. Though that is still a big goal of mine and a work in progress, my focus has now expanded to different cities around the world that face the same issue. The latest city I've encountered that highlights this purpose is Rio de Janeiro, a city famed for its beaches and favelas while containing a treasure trove of fascinating and innovative buildings. I aspire through my work to show the reality of this city and others and truly expose their architectural diversity and richness.
Are you working on any projects currently?
I am currently working on a few projects.
The first project titled "Mashrabiya / Brise-Soleil / Sun Breaker" is an extension of my previous work on the modernist architecture of Beirut. This body of work goes a step further by capturing and comparing Modernist architecture around the world. The objective of this work is to reattribute the concrete shading system- a prominent feature of Modernist architecture, back to its source of inspiration: the vernacular Arab architecture.
The second project titled "Utilities" will be shown for the first time in Dubai with a solo exhibition in January 2023. It is a venture into a different type of photography in Beirut, where I am using a drone to capture aerial images of the changing rooftop landscape. This project aims to represent the physical manifestation of the economic crisis affecting Lebanon and the power shortage associated with it. The project includes images of solar panels and water containers on the rooftops of buildings in Beirut, in addition to water tankers, private generators, and gas delivery services.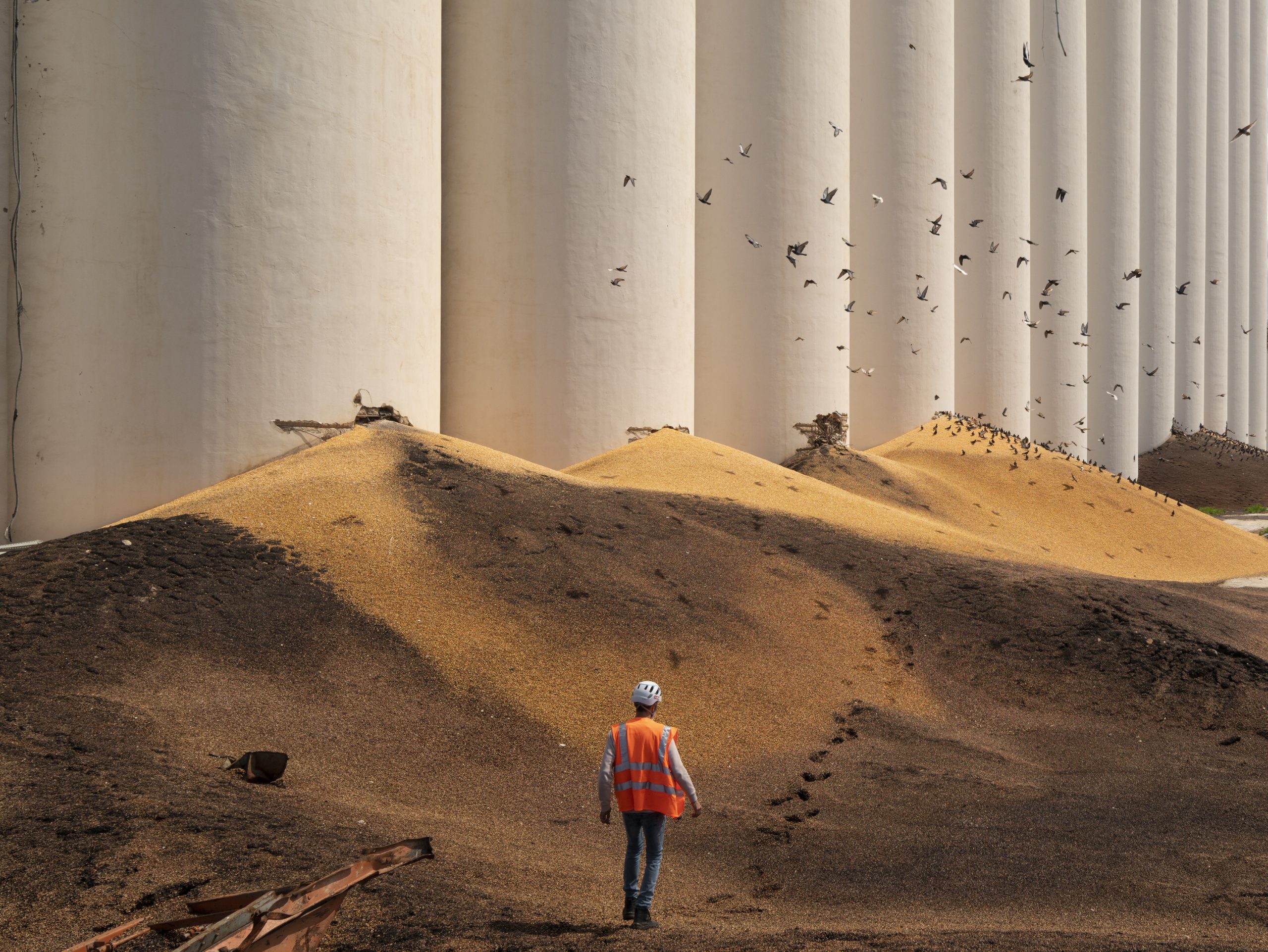 After the August 4 2020 explosion in Beirut, I had to replace my camera that was shattered by the blast. This image is from the first work I did with my new Fujifilm GFX50R which enabled me to capture the surrealist scene at ground zero of the explosion with impeccable detail. When I first came across this landscape I knew I had to be in it. I put the camera on a timer and on a tripod and went into the "dunes" formed by the grains of wheat and corn coming out of the silos.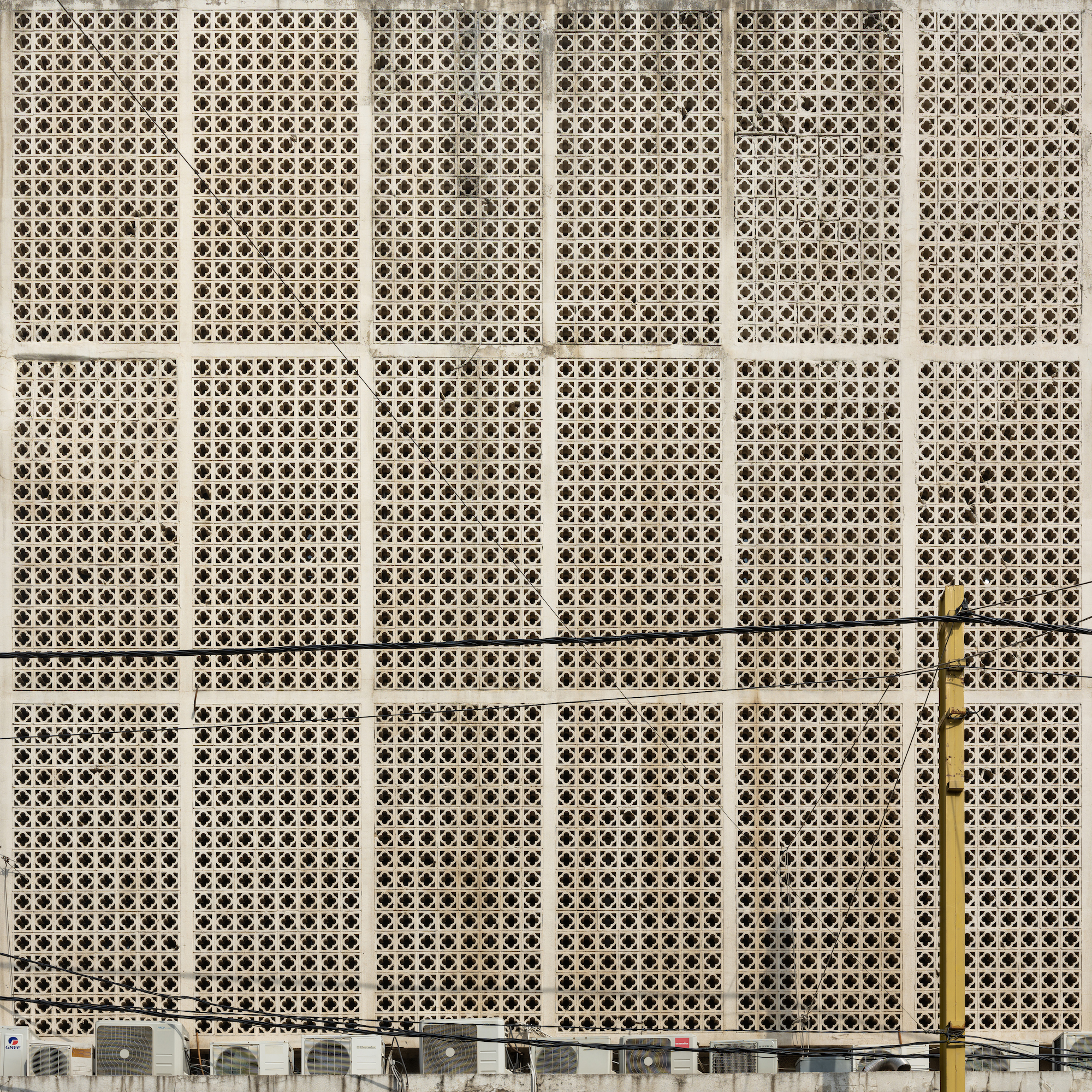 The first image from my new series, shot in Beirut. This image symbolizes my return to documenting Beirut from an architectural perspective.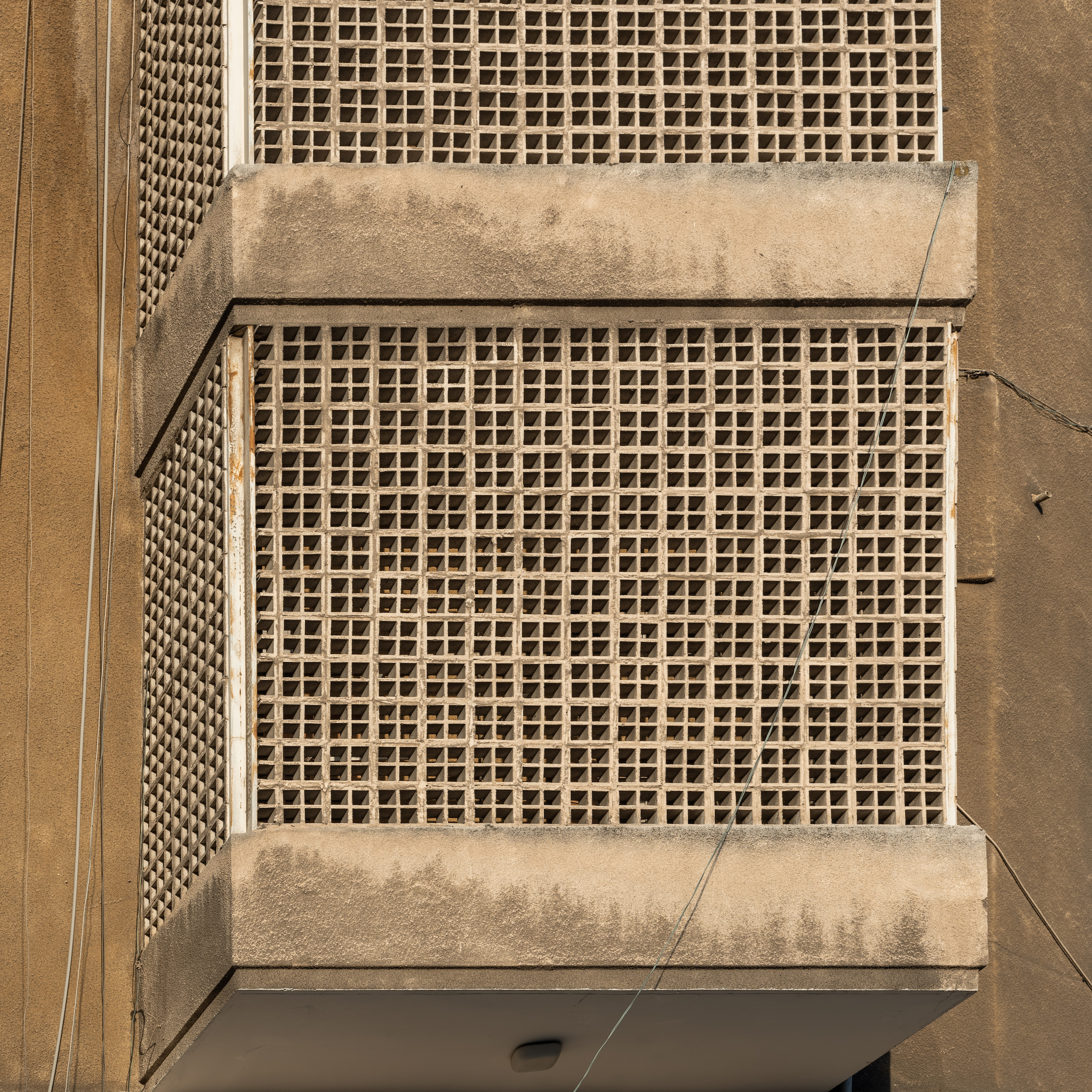 Another image from my new series, following the concrete shading systems of buildings from the Modernist era in Beirut. This image feels like a three dimensional volume coming out of the paper, made possible with my camera's high pixel count that transfers an image like you would see it with your own eyes.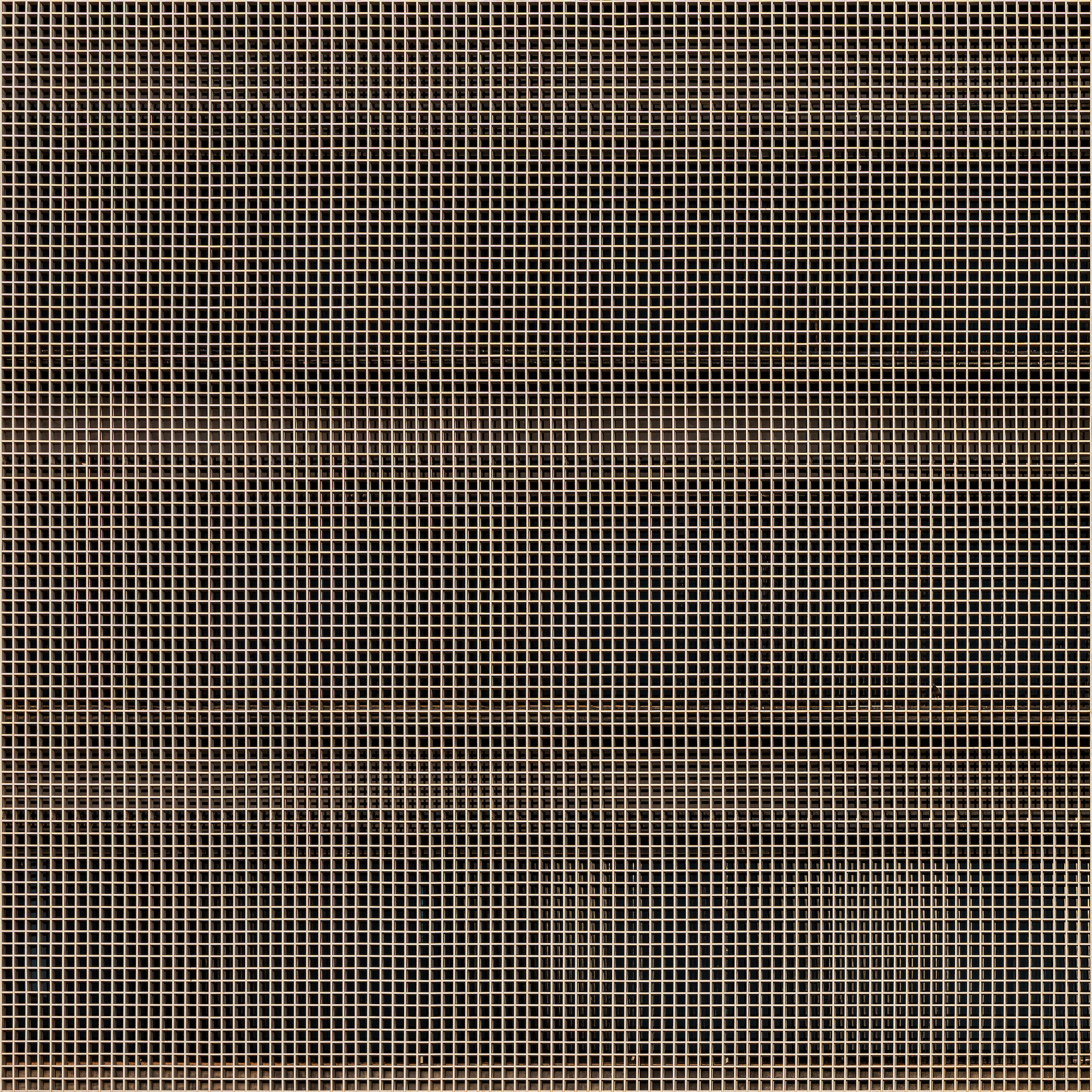 An image shot in Brasilia, part of the new series that was shown in the Abu Dhabi Art fair. Again with a superb level of detail, I was able to capture the essence of this building (National Library of Brasilia). The printed image feels like an optical illusion, yet it is a representation of a real element found on the facade of this building.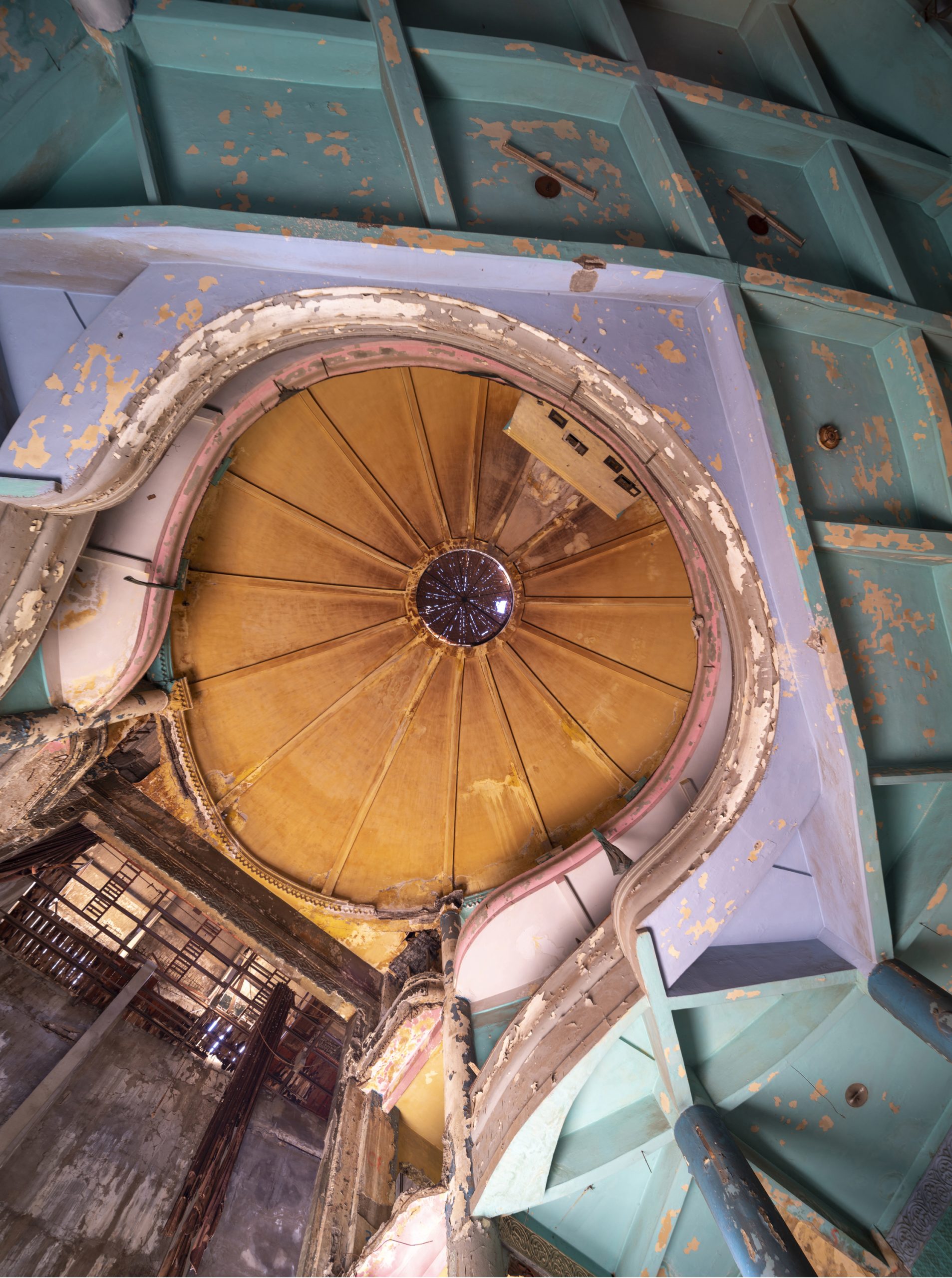 In early 2022, I set out to capture the city from a different perspective. This image was taken inside the abandoned Grand Theater in Downtown Beirut and represents a new direction where I started looking up inside neglected structures. This series showcases the deterioration of iconic buildings and the effect of time on them. Made possible with the GFX50R's 50-megapixel sensor, I am able to print my works in a massive size that immerses the viewers into the captured scene.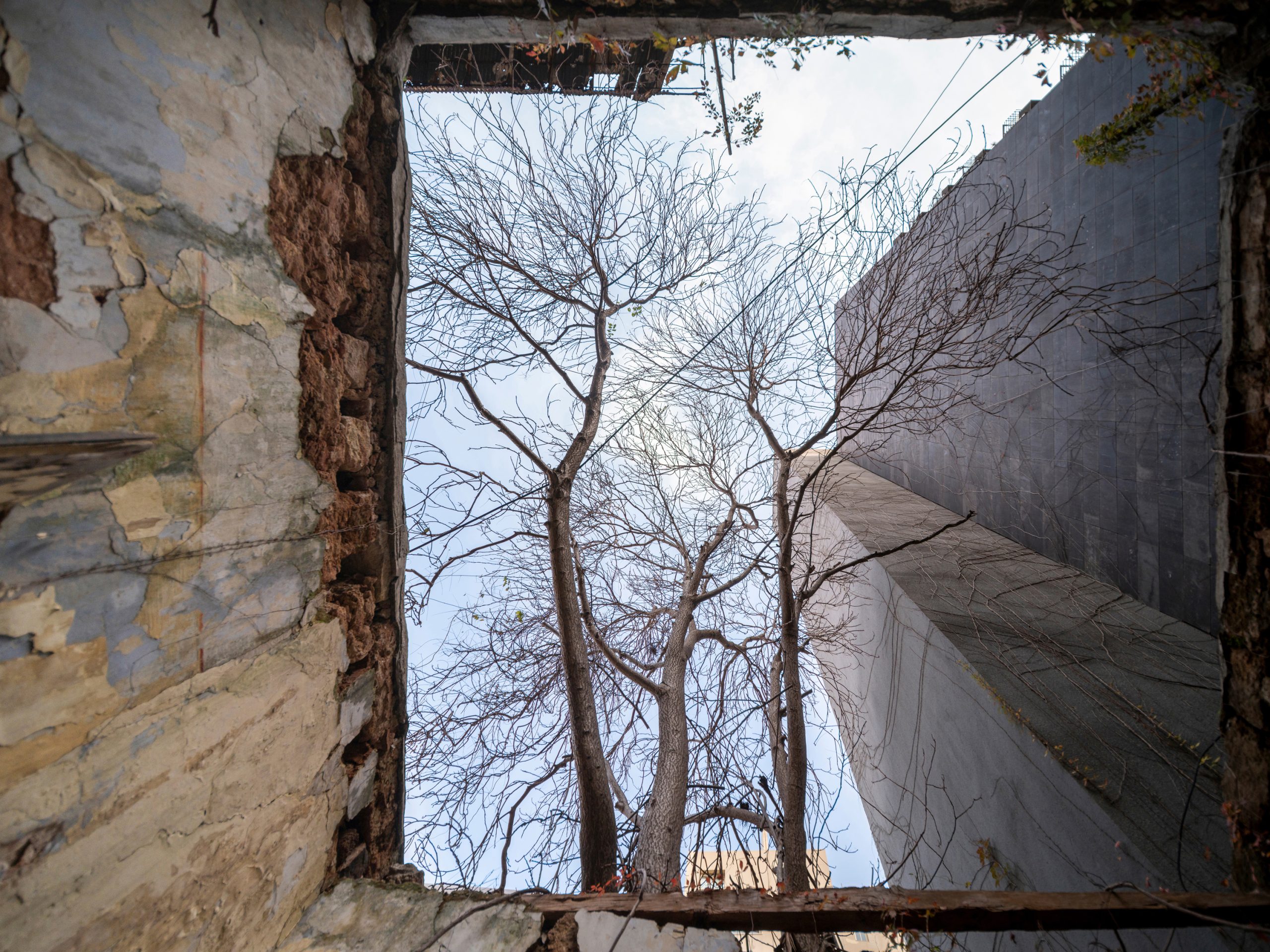 This image shows a set of trees peeping through a disappeared roof of an abandoned heritage building in Beirut. This was one of the first works of the "Revisiting Beirut" series and set the tone for the entire direction.
All images are copyright Dia Mrad, and are used here with permission.