Neil Thomas is a photographer based in Nairobi, Kenya. He travels all of the world to photograph and document people, places and cultures.
Tell Us A Bit About Yourself?
I'm Neil Thomas, a professional photographer, based out of Nairobi, Kenya (actually born there) and I shoot world-wide. I had a pretty idyllic life growing up in Kenya, spending lots of time on safari and in the wilderness, it set me up for a curious life on the move.
I'm fascinated by differences – in people, in geography, in ideas over time and I like to explore and capture the world around me. Luckily being based in East Africa I get to do that in one of the most dynamic and visually stunning places on earth. I spend about half of the year in Kenya and the rest traveling. Currently I'm in Kathmandu, Nepal, working on some stories about indigenous people and the rich history of Nepal.
What kind of photography do you practice and what kind of stories do you like to tell?
I practice all kinds of photography. I cut my teeth as a commercial photographer in Kenya for years but also did work for the thriving East African tourism sector (hotels, lodges and safari experiences), and also documentary style photography for the UN and NGO's across Africa.
In my off time, I like to jump in a 4X4 and drive out to the remote parts of Kenya, Tanzania and Ethiopia to document tribal people and their evolving lifestyles, one of my passion projects.
I love storytelling and try to bring viewers on a journey to show intimate moments with stunning lighting (learned from my years as a commercial photographer).
Nowadays, I mostly work telling stories for NGO's and doing feature work with some travel and lifestyle thrown in. I like getting under the skin of a story and be given range to explore ideas and perspectives.
How did your photography journey begin?
I was given a small camera by my Grandmother when I was about 10 years old and I snapped off as many images as I possibly could, restricted only by the number of pictures on the film roll that I would buy or beg money for.
My early career took a number of U turns. I trained as an Environment and Development Scientist but soon realized I understood and interpreted the world visually. By chance, after my degree, I went to photography school in Amsterdam, The Netherlands and learned I could actually make a living from what had become my obsession, photography. I started doing travel features in France for a Dutch lifestyle magazine, then made my way back home to Kenya and started shooting commercially. Soon I was developing the art of complex lighting for big ad campaigns and my images could be seen on billboards around the city. I quickly found that creative directors and clientele demanded the best image quality and I found the best expression of that was medium format. I've been shooting medium format for over 10 years now.
What is your biggest source of inspiration and influence?
My most obvious sources of inspiration are the people and places around East Africa where I grew up. The wild spaces and the people who live there are a constant source of inspiration.
Some of the photographers who have inspired me would be Nigel Pavitt (a Kenya based photographer, now deceased) for his love of Northern Kenya and Ethiopia.
Joey L, based out of New York and his stunning visual style, especially capturing people. I would say my visual style has been influenced a lot by Joey and another photographer Jimmy Nelson. And of course the incredible Sabatiao Salgado has influenced my approach and how I see the world.
What is the biggest goal you hope to achieve with your work?
I believe that images are powerful and can move people to action.
On a small scale, I hope my images of people and places will bring some of these hard to reach cultures and places to a wider audience and maybe even inspire some to go visit. This world is amazing and I think we could all learn something by stepping outside of our comfort zones.
On a bigger scale, for my images to inspire people to take action against what we are doing to our climate and the environment. That is a bigger photography project that is to come.
Are you working on any projects currently?
I'm working on several projects currently. The two that have kept me occupied for many years are my 'People of East Africa' and 'East Africa from the Air' projects. I've been working on both projects for over a decade now.
With the one documenting tribal people of East Africa, I want to capture impressive looking images of people in the vast and stunning landscapes in which they live over time.
'East Africa from the Air' started with me doing the flamingo census in 2007, flying transects in a tiny Cessna up and down the lakes of the rift Valley.
If I'm not on the ground with tribal people, then I'm hanging out of small aeroplanes shooting straight down, capturing landscapes, lakes and wildlife from the air.
Both demand the best image quality and detail is key. So that's why I almost always shoot medium format and my intension is to craft big bold images for future coffee table books.
I wanted to include here a selection of images from the two projects but due to the pandemic and being a relatively new Fujifilm user (1 year), I've been unable to get out and do any Africa tribal photographs on the GFX, so am including some portraits from Nepal (where I am currently based) and the USA (shot on the GFX50R and GFX100s) where I was fortunate enough to be able to photograph Sadhus (holy men) in Nepal and a Jicarilla Apache chief in the USA which is in keeping with my photographic style and philosophy.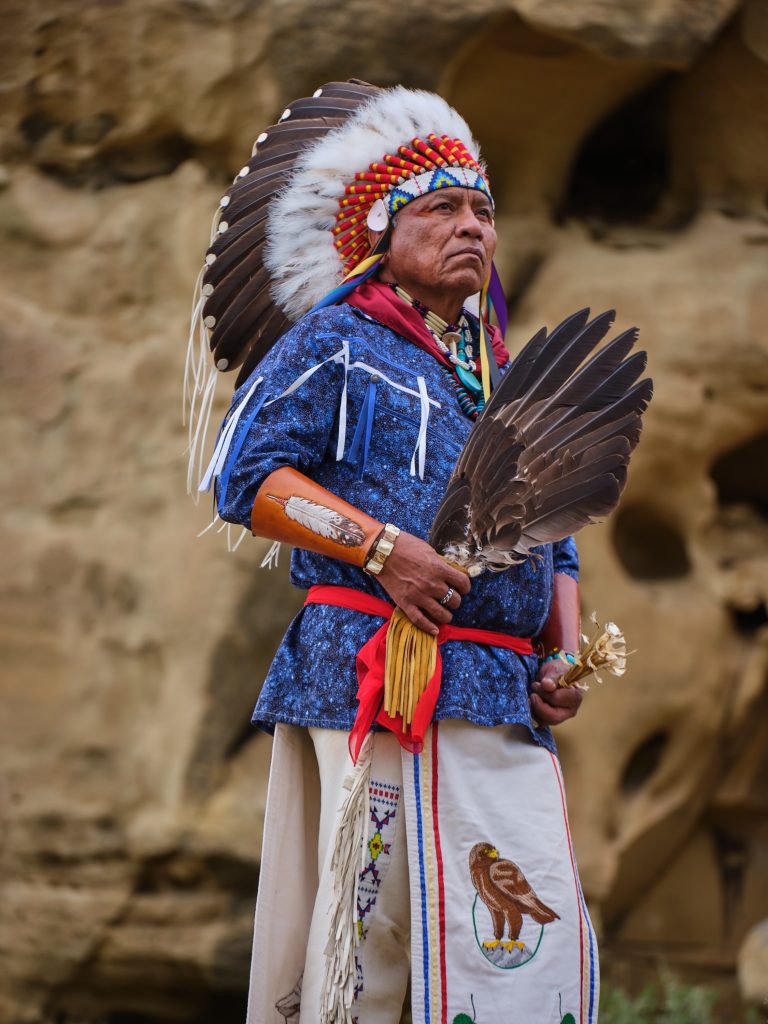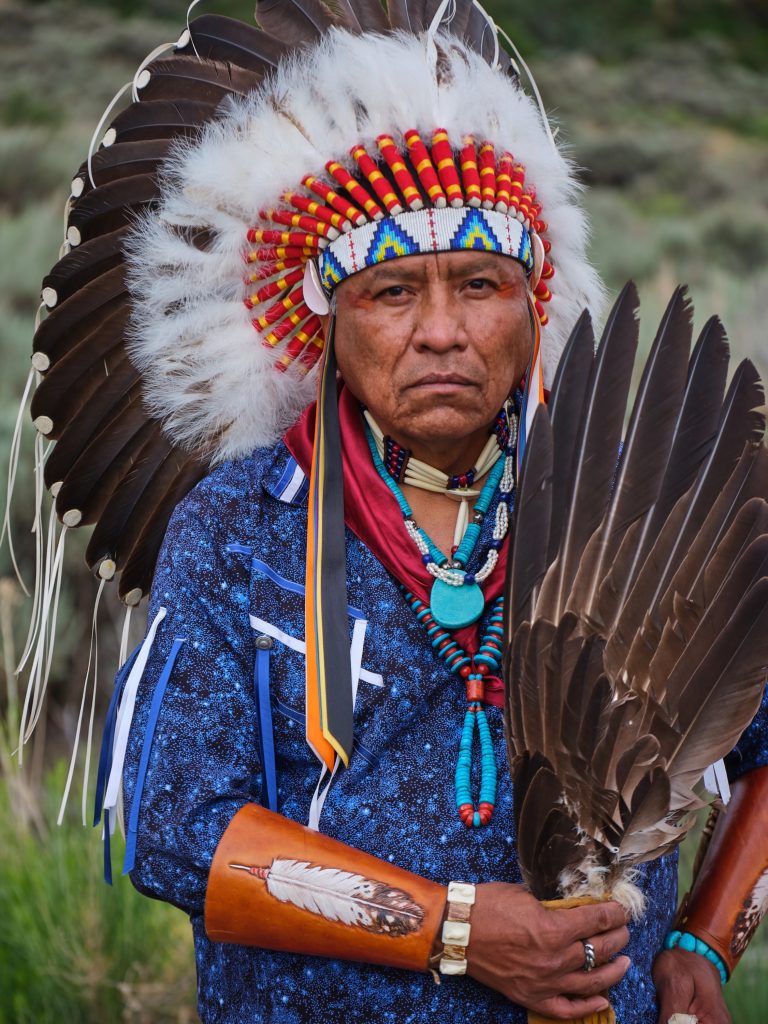 (Above) I spent about 6 hours up on the top of some ancient desert bluffs in New Mexico, USA with the wonderful Raynard Faber, a member of the Jicarilla Apache people. The whole time he was telling me stories of the land, birds and animals and his people which was so special and a real revelation. These are the best parts of being a photographer. These images are shot with the GFX50R.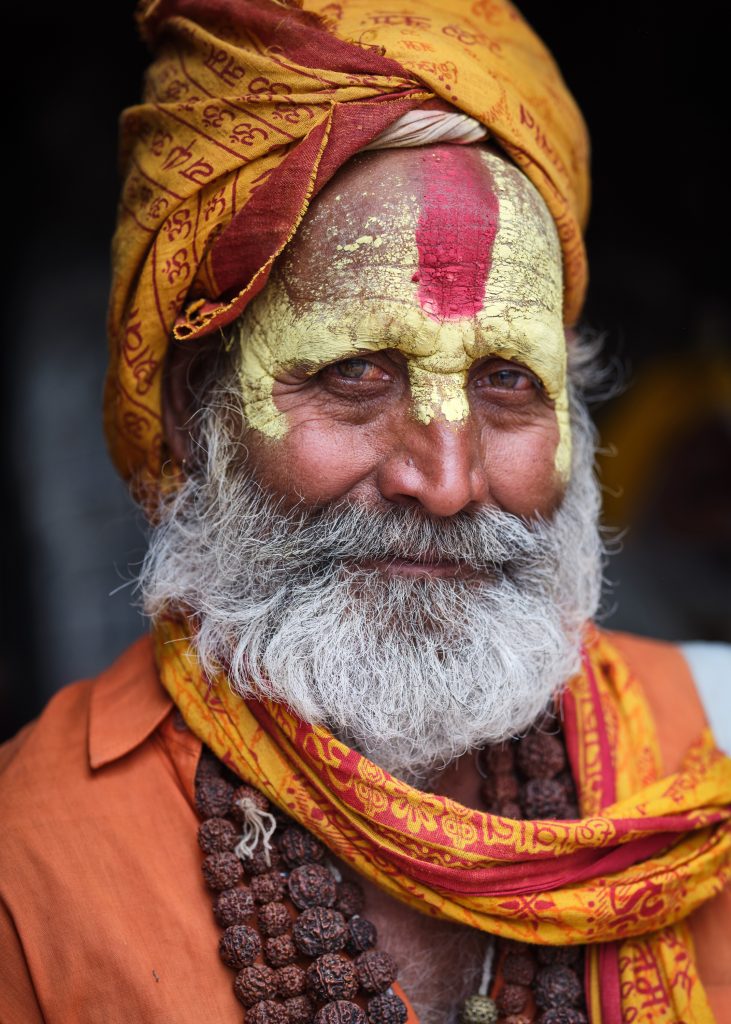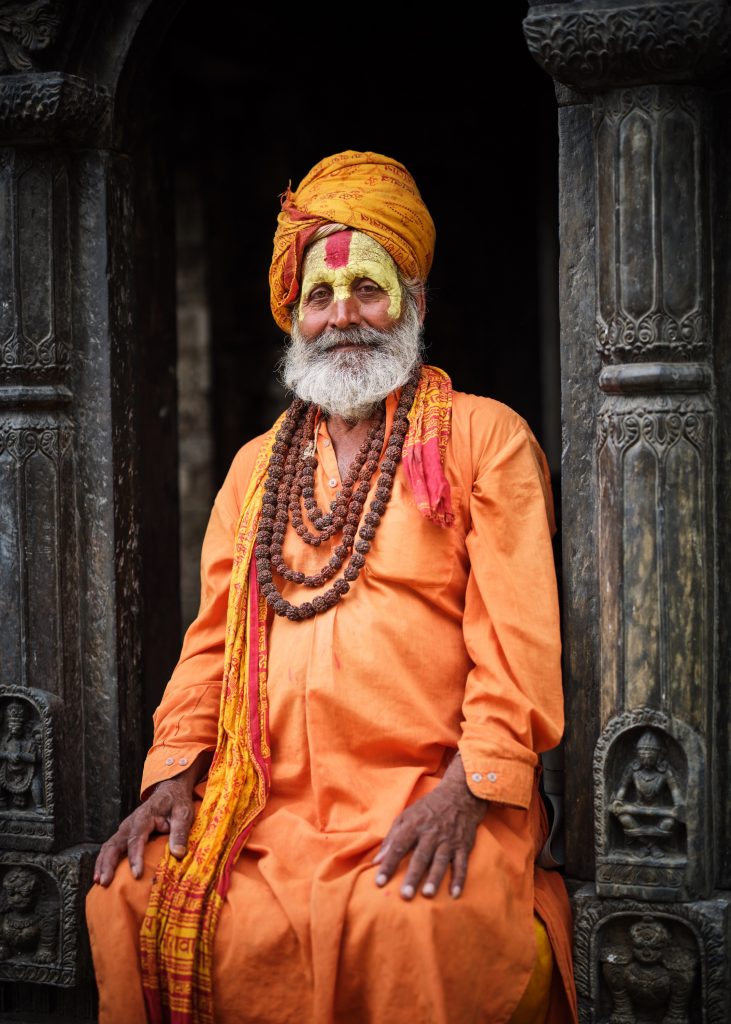 I first met Shivadas at Pasupatinath Hindu Temple complex in Kathmandu two years ago on my first visit to Nepal. He was fascinating to talk to back then and just as interesting this time. He's from Varanasi in India but prefers living in Nepal. Many on the holy men here are from India and all of them have walked here, much like they have done for hundreds if not thousands of years. I got to photograph him with my new FUJINON GF80mmF1.7 R WR on the GFX100S, probably the most impressive lens I've ever used for portraiture.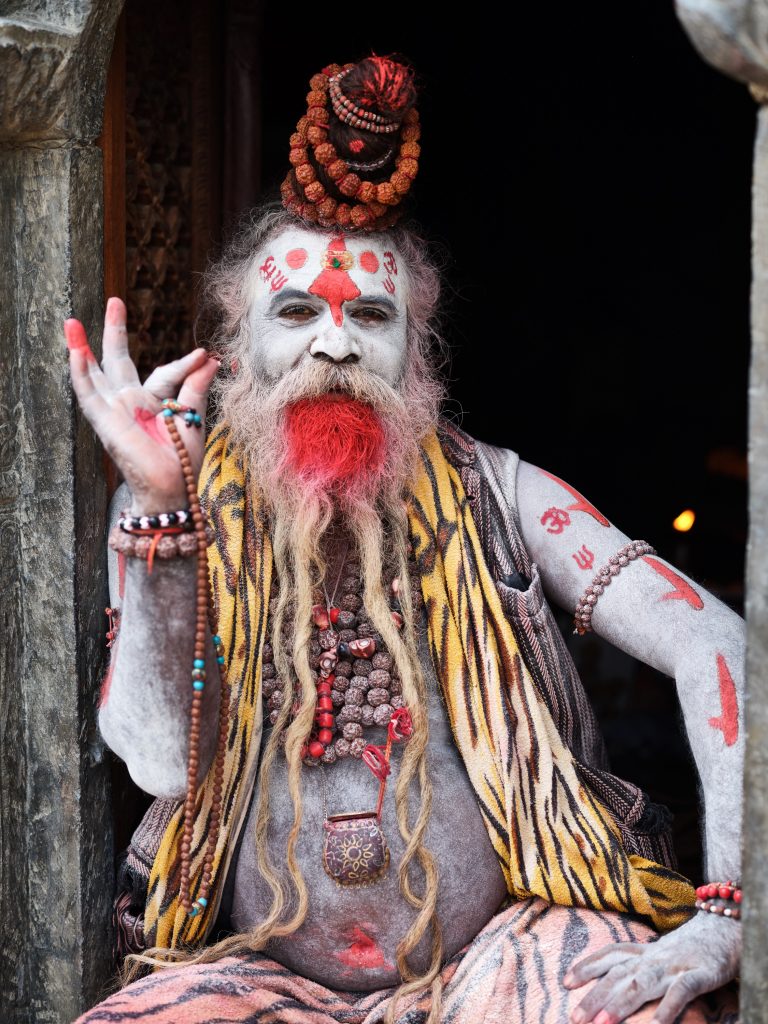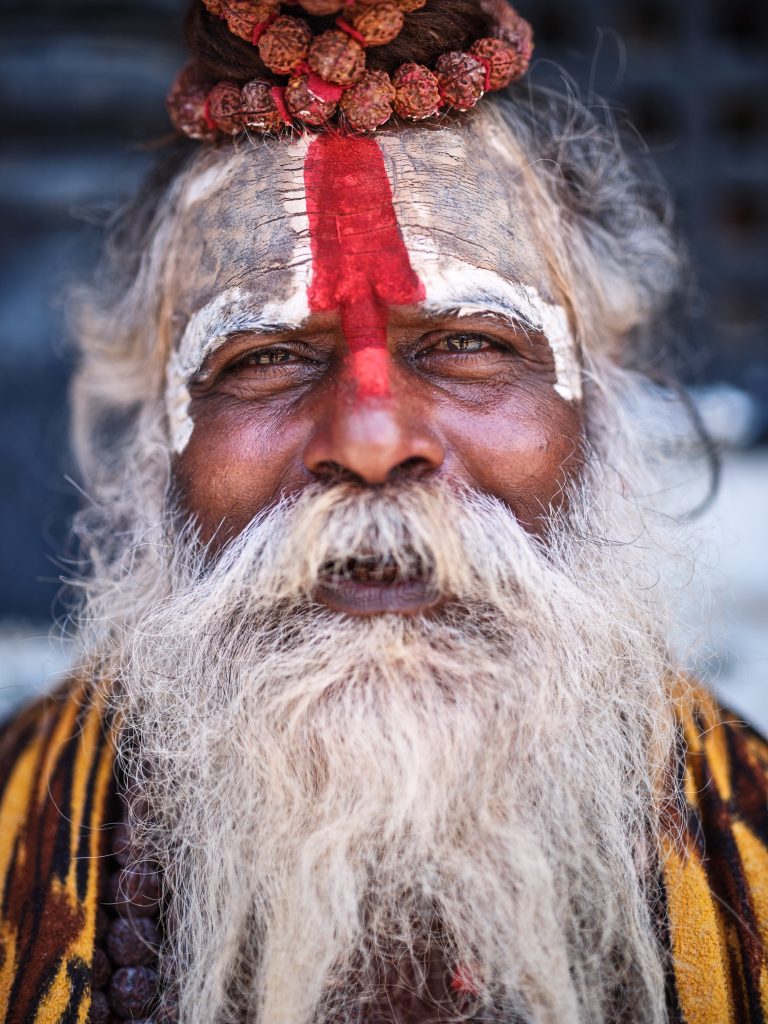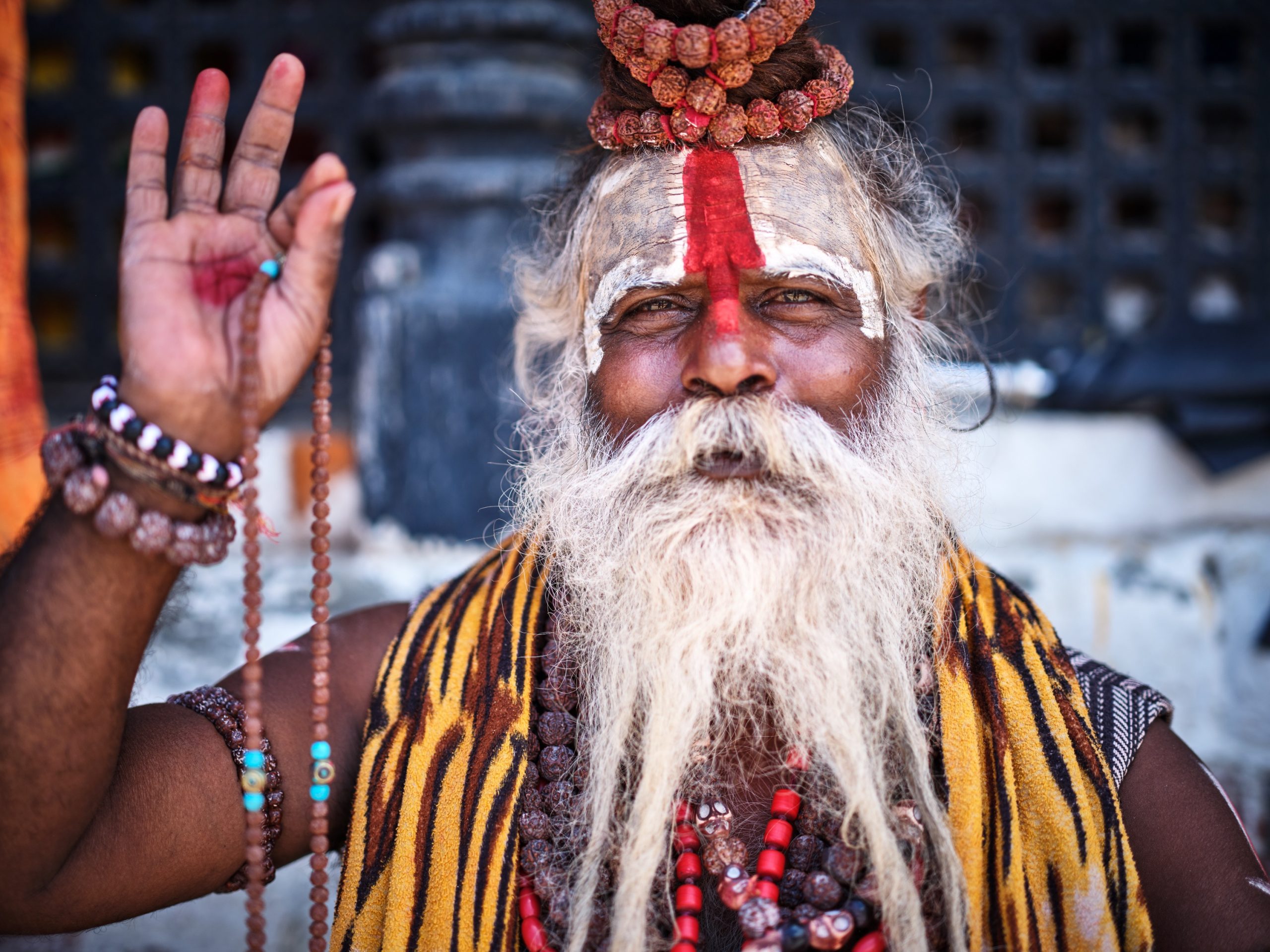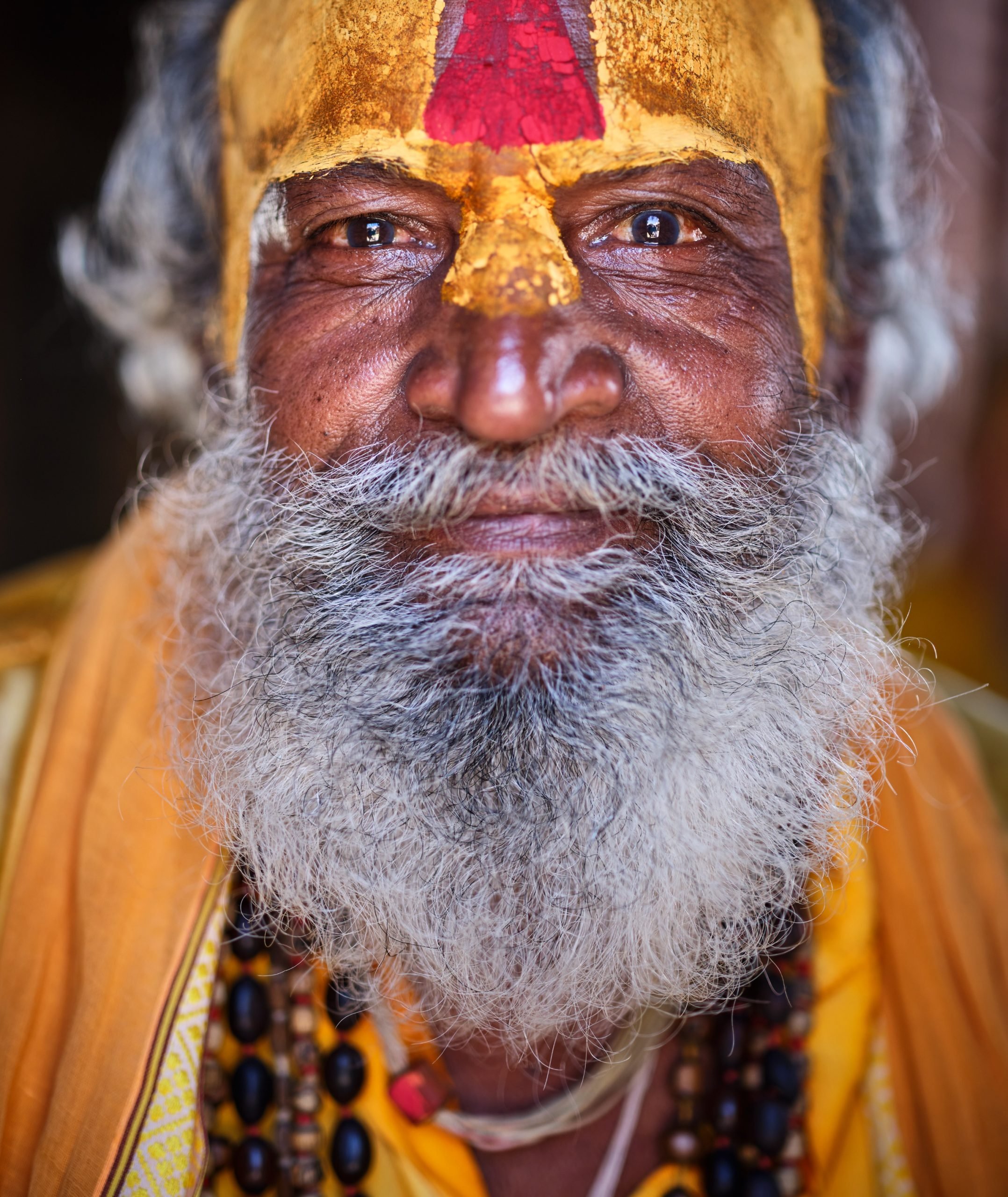 (Above) This set of images features the resident Sadhus of Pasupatinath Hindu Temple complex in Kathmandu, an extensive temple precinct in the middle of the city. The current structures were built in 1692 CE but the site is much much older. Across the river from the temple the Sadhus sit amongst the smaller temples and give out blessings (and have their pictures taken) to pilgrims for a few rupees. They dress in a striking way and are great fun. All of these were shot on the GFX100s with the 80mm f1.7.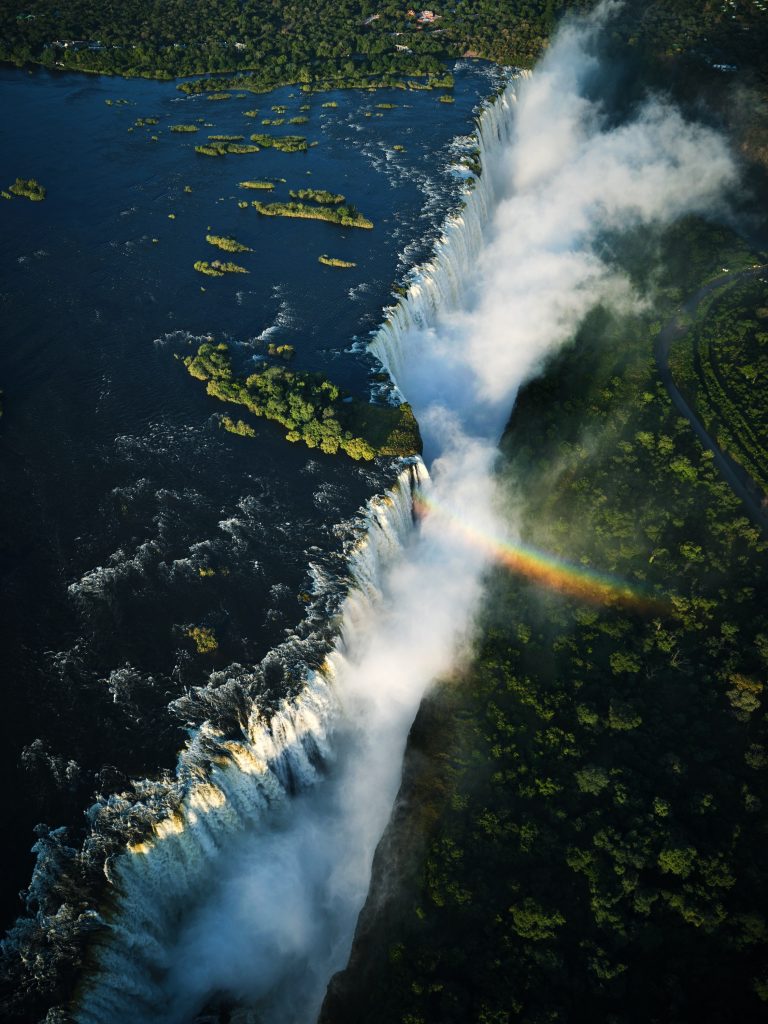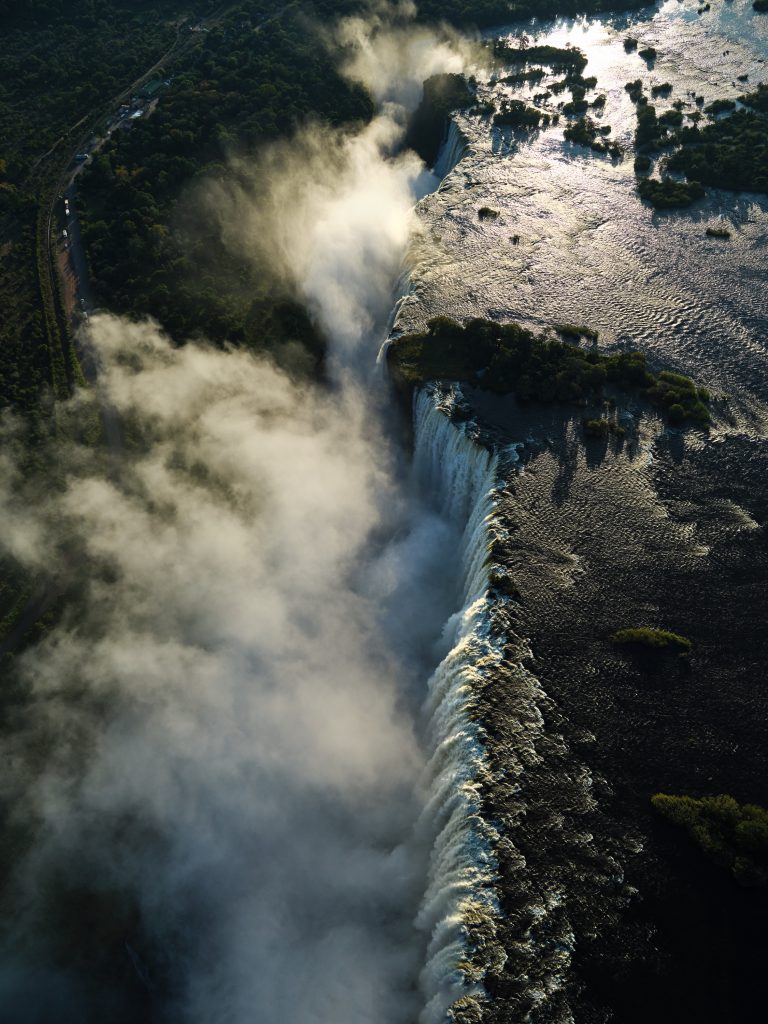 Thirty years ago I hitch hiked through Africa with a few pennies in my pocket and a backpack filled with a few clothes and a tent. It took me 6 months to travel from Kenya to South Africa. I had a small 35mm camera back then and shot about 15 rolls of film! I spent about a week at the Vic Falls back then but only got to see them from the ground and loved every second. But I remember looking up to the sky watching the helicopters and micro lights buzz around and dreamed about what the view must have been like from up there. 
Well, 30 years later, the dream came true. With an old Zimbabwe bush pilot in a Bell helicopter, we spent 22 glorious minutes flying around the falls and managed to shoot off about 400 images on the GFX 100S. Breathtaking doesn't even come close when describing the experience and the images coming out of the camera.
Victoria Falls or Mosi-oa-Tunya – "The Smoke That Thunders" is a waterfall on the Zambezi River, located on the border between Zambia and Zimbabwe and is one of the world's largest waterfalls, with a width of 1708 m (5604 ft).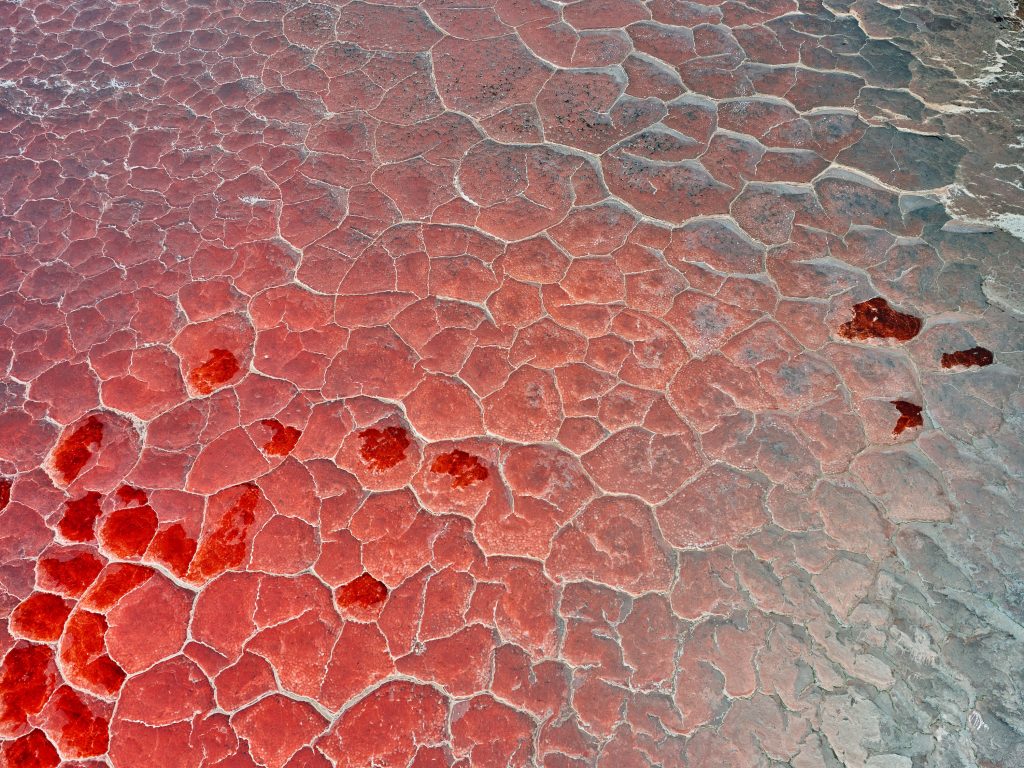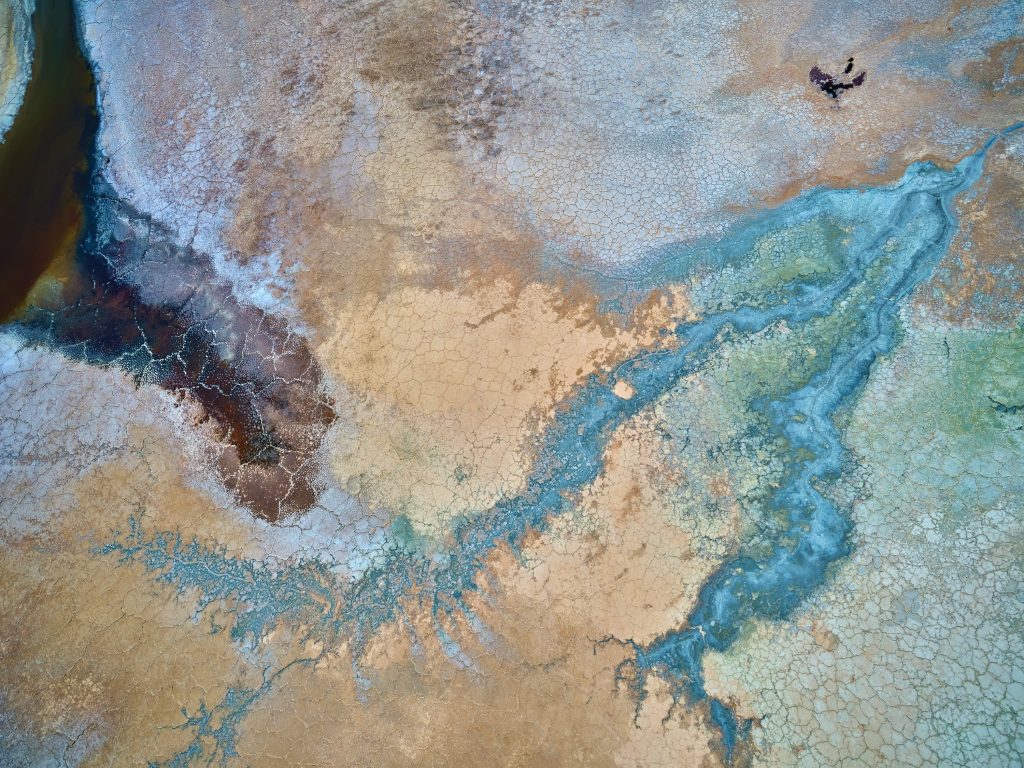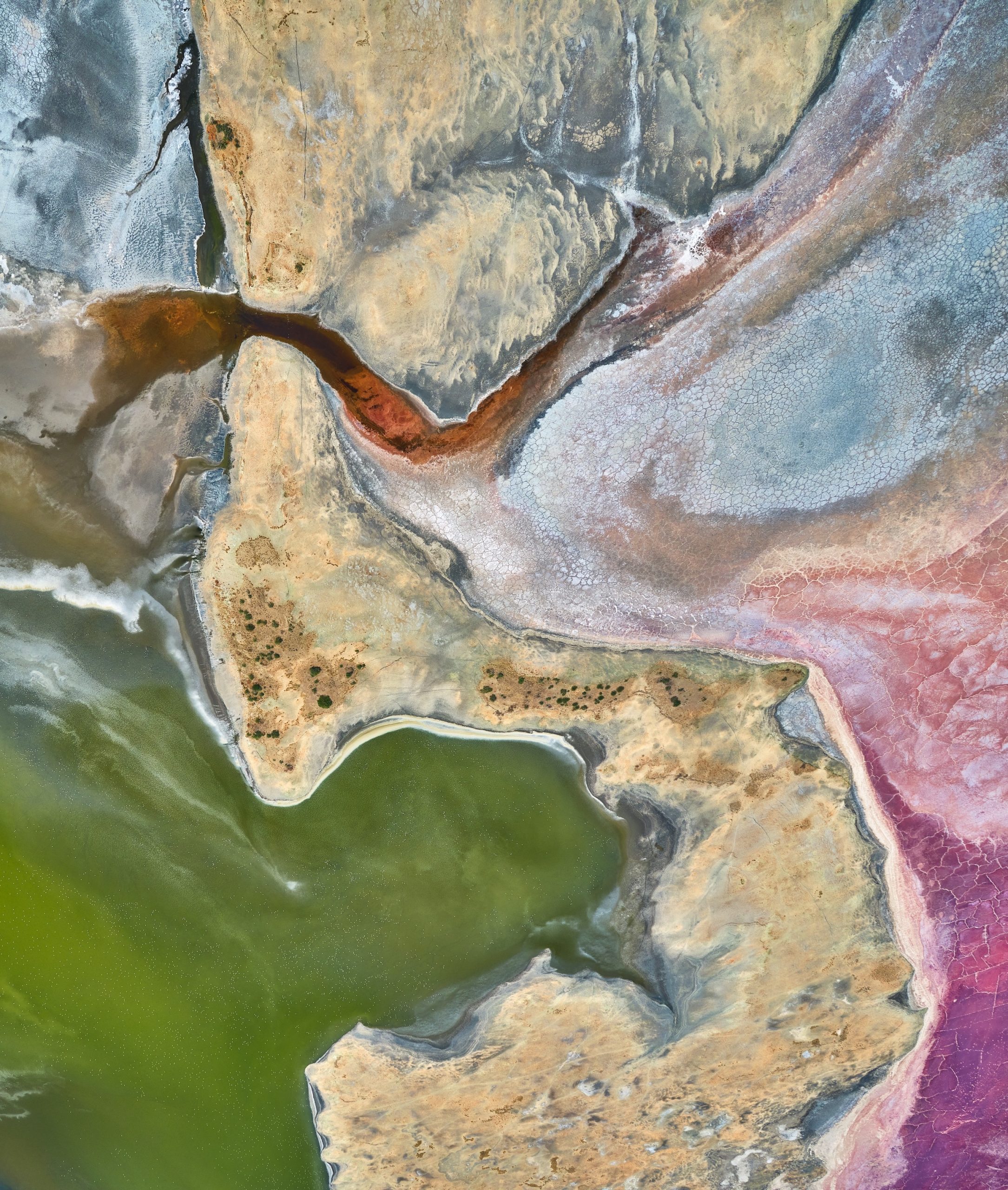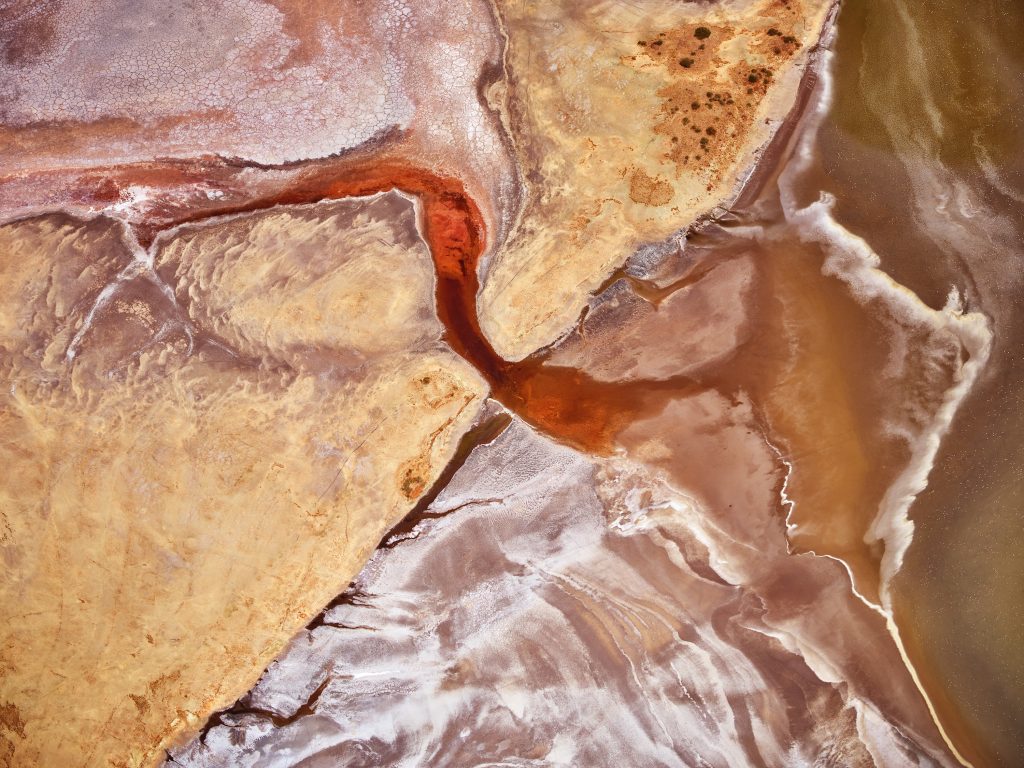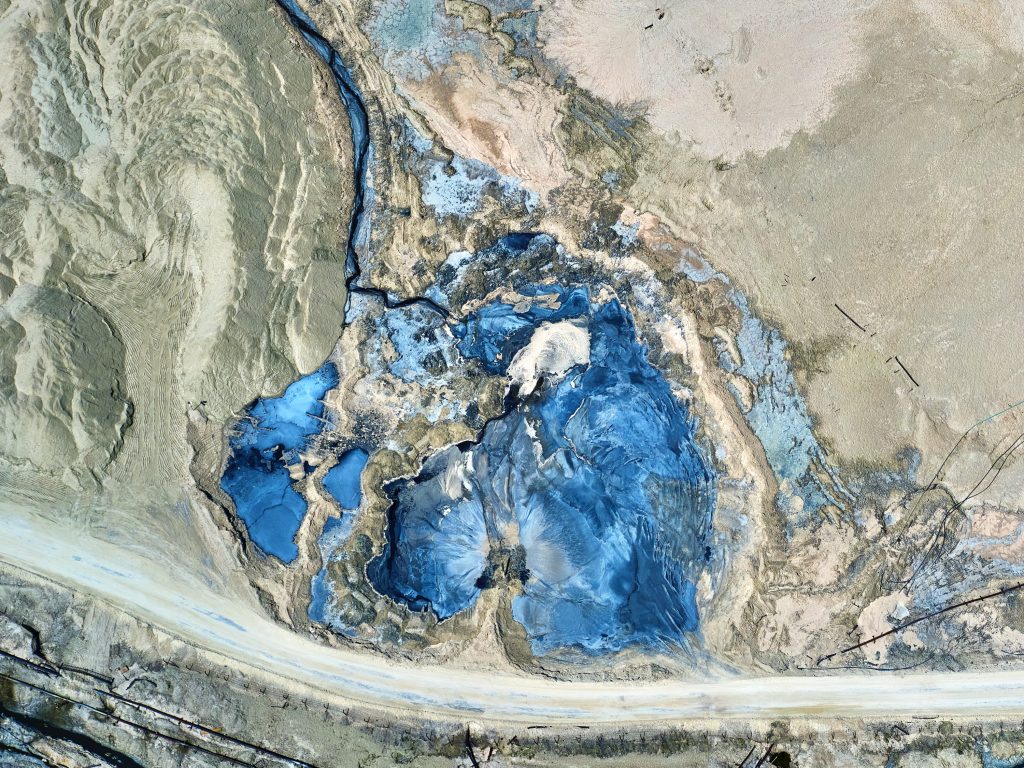 These aerial images were all shot on the GFX100s in November 2021 flying over the rift lakes of southern Kenya. This was really a dream come true, being able to do the photographs I've always wanted to do with the camera that I always wanted. Flying at 1000ft with the door off is quite a thrill!
All images are copyright Neil Thomas, and are used here with permission. Portraits are used with release of the subject.