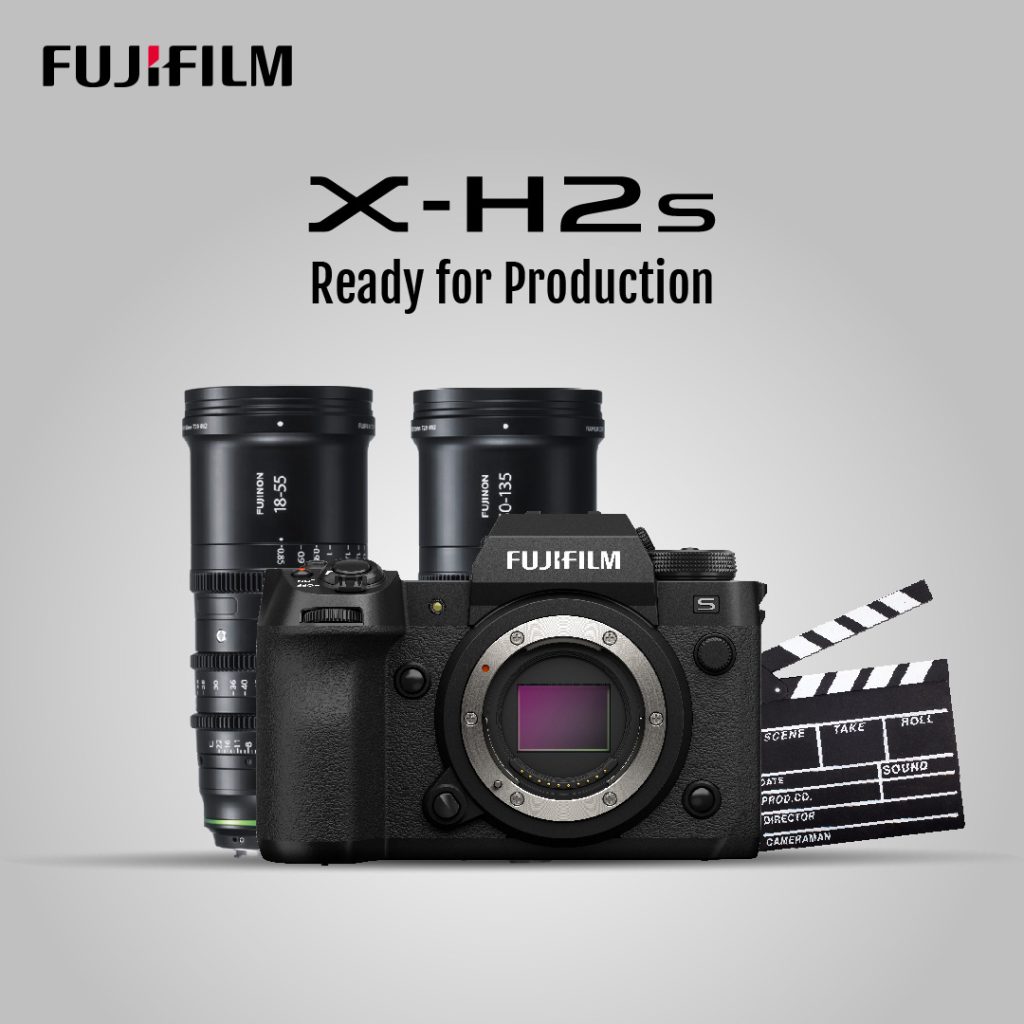 Take a closer look at the Fujifilm X-H2S pro video capabilities, and learn why this is Fujifilm's most powerful hybrid mirrorless camera to date.
The X-H2S is not only our fastest performing photo camera, well suited to wildlife and sports photography. It is also a highly capable super 35mm video powerhouse, featuring open gate 6.2K recording to Apple ProRes internally, as well as the ability to record ProRes RAW or Blackmagic RAW to an external recorder.
The combination of stacked BSI sensor and X-Processor 5 results in high speed sensor readout and minimal rolling shutter, essential for high end video production.
Our much loved color science offers beautiful results straight out of the camera, using our Eterna motion picture film simulation, or any of our other built in film simulations. For professional color workflows, F-Log2 offers wide dynamic range and deep color to realize your creative vision in SDR or HDR in the color suite.
Join us to learn more about how the X-H2S can power your productions.
Join us for these in-depth talks, taking place on "Stage X" in Hall 2 at the Sharjah Expo Center.
Friday 10th Feb 15:20 – 16:00 – Art and Business of Commercial Food Photography with X-Photographer Aref Al-Ammari (Qatar)
Saturday 11th Feb 14:40 – 15:20 – Capture Beyond with Anthony Lamb (UAE)
Saturday 11th Feb 16:00 – 16:40 – Ready for Production with Richard Lackey
Sunday 12th Feb 15:20 – 16:00 – Panel Discussion: Web3, NFT and AI in Photography with X-Photographers Elia Locardi (USA), Waleed Shah (UAE) and Beno Saradzic (UAE)
Sunday 12th Feb 16:00 – 16:40 – Capturing the Night Sky with X-Photographer Aws Zuhair (Iraq)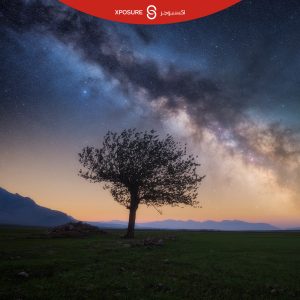 Learn how to capture the spectacular beauty of the stars and night sky from Fujifilm X-Photographer Aws Zuhair.
Read More »